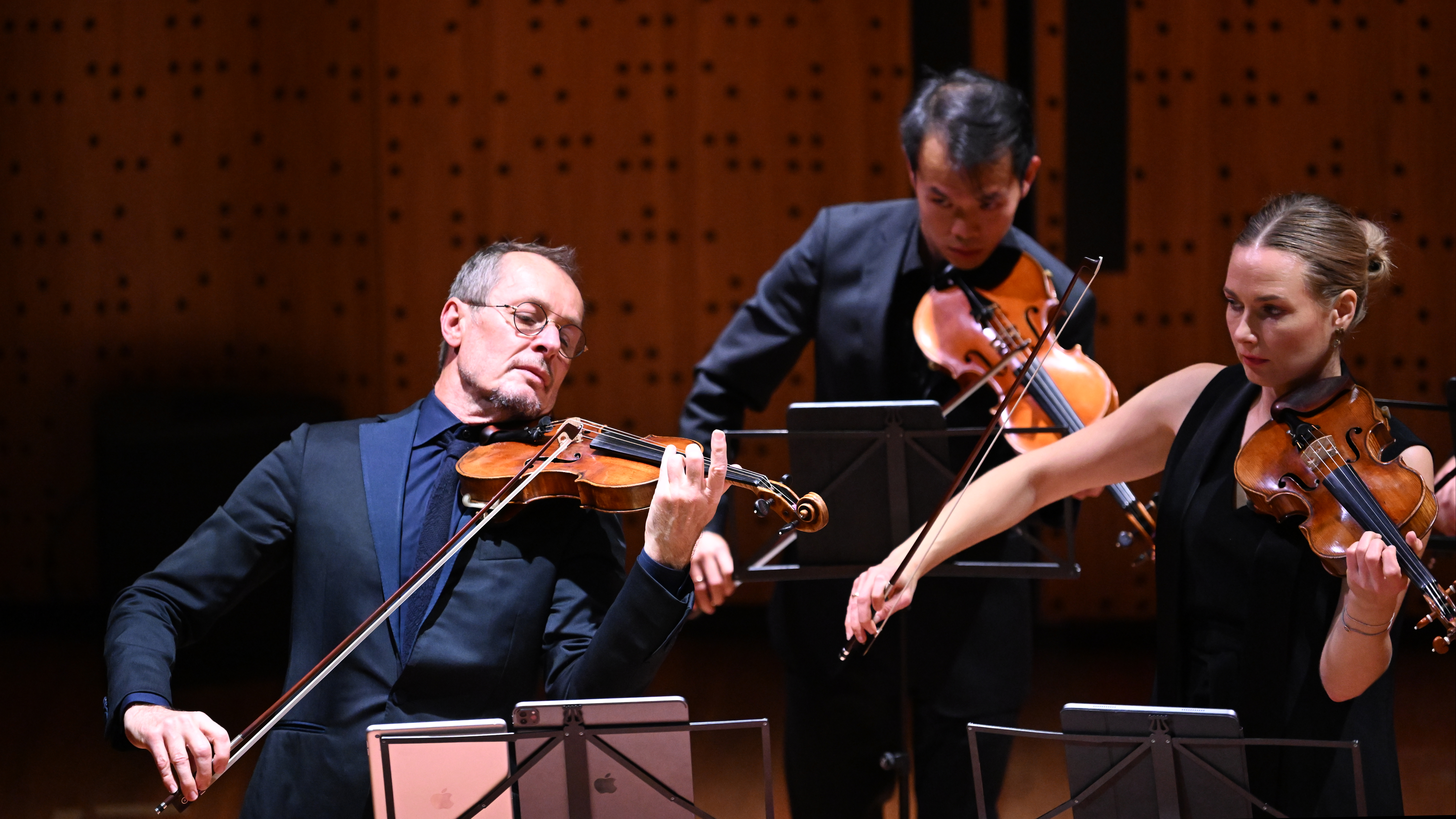 Tchaikovsky's Serenade
ACO heartland at its best.
Tchaikovsky's Serenade
4 September 2022
Tchaikovsky's soaring Serenade for Strings is one of the most loved pieces for string orchestra and it's long been a calling card for the musicians of the ACO. We hear Tchaikovsky reaching into his innermost feelings, his nostalgic adoration for Mozart, and the energy and influence of Russian folk music. At the time it was published, many said it was the best thing Tchaikovsky had written.
Bartók also drew inspiration from his homeland. His thrilling, folk-inspired Divertimento featured in the inaugural concert of the ACO in 1975, so presenting it in The Neilson at our new home in Pier 2/3 will be a very special moment for Richard and the Orchestra. It sits alongside another work close to the ACO: Brett Dean's Carlo, commissioned especially for us. We hope you will join us.
PROGRAM
BÉLA BARTÓK Divertimento
CARLO GESUALDO (arr. Richard Tognetti) Asciugate i belli occhi
BRETT DEAN Carlo
PYOTR ILYICH TCHAIKOVSKY Serenade for Strings in C major, Op.48