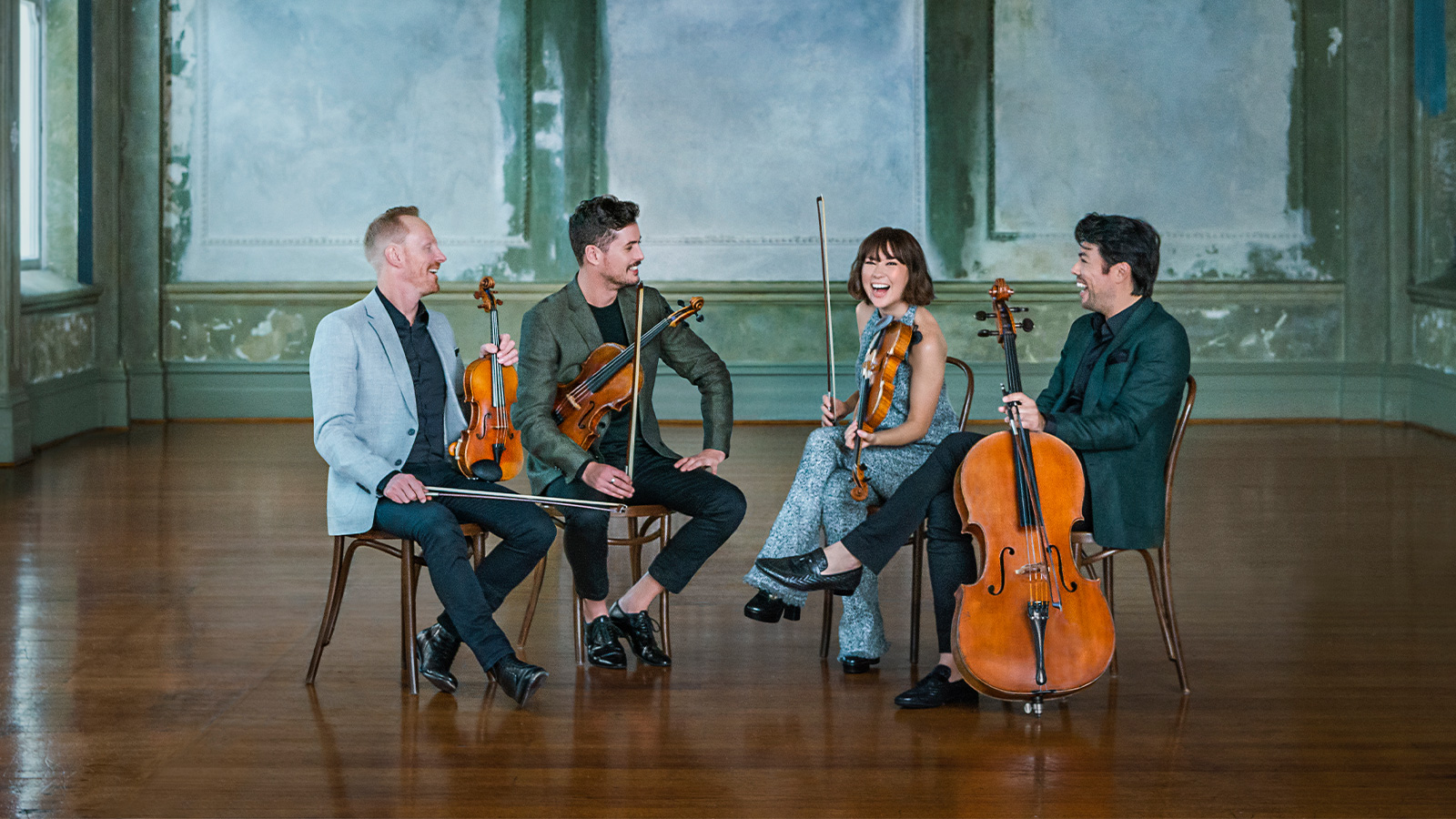 Australian String Quartet: Utopias
The Australian String Quartet invites you into worlds of fantastical visions, intimate revelation and quiet hope for the spirit of mankind in this concert featuring music from Thomas Adès, Mozart and Shostakovich.
Australian String Quartet: Utopias
18 May 2023
Vanishing visions of the idyll—a Utopian world of natural splendour, both aquatic and pastoral — are conjured by an intricate and highly original string soundscape from Thomas Adès, titled Arcadiana. Following this is Mozart's String Quartet in D minor — intensely personal in its expression, moments of intimately sublime sorrow give way to bursts of playful radiance, in only the way Mozart can achieve.
Finishing this concert is a work which provides an outward lens to the internal world of a composer balancing a delicate and dangerous relationship with political powers. Dedicated to his third wife Irena, Dimitri Shostakovich's String Quartet No.9 is defined by its introspective whisperings, caressing melodies, and dramatic edge-of-your-seat rhythmic bite.
PROGRAM
THOMAS ADÈS Arcadiana
MOZART String Quartet No.15 in D minor, K.421
SHOSTAKOVICH String Quartet No.9 in E-flat Major, Op.117
Approx.100 minutes including interval