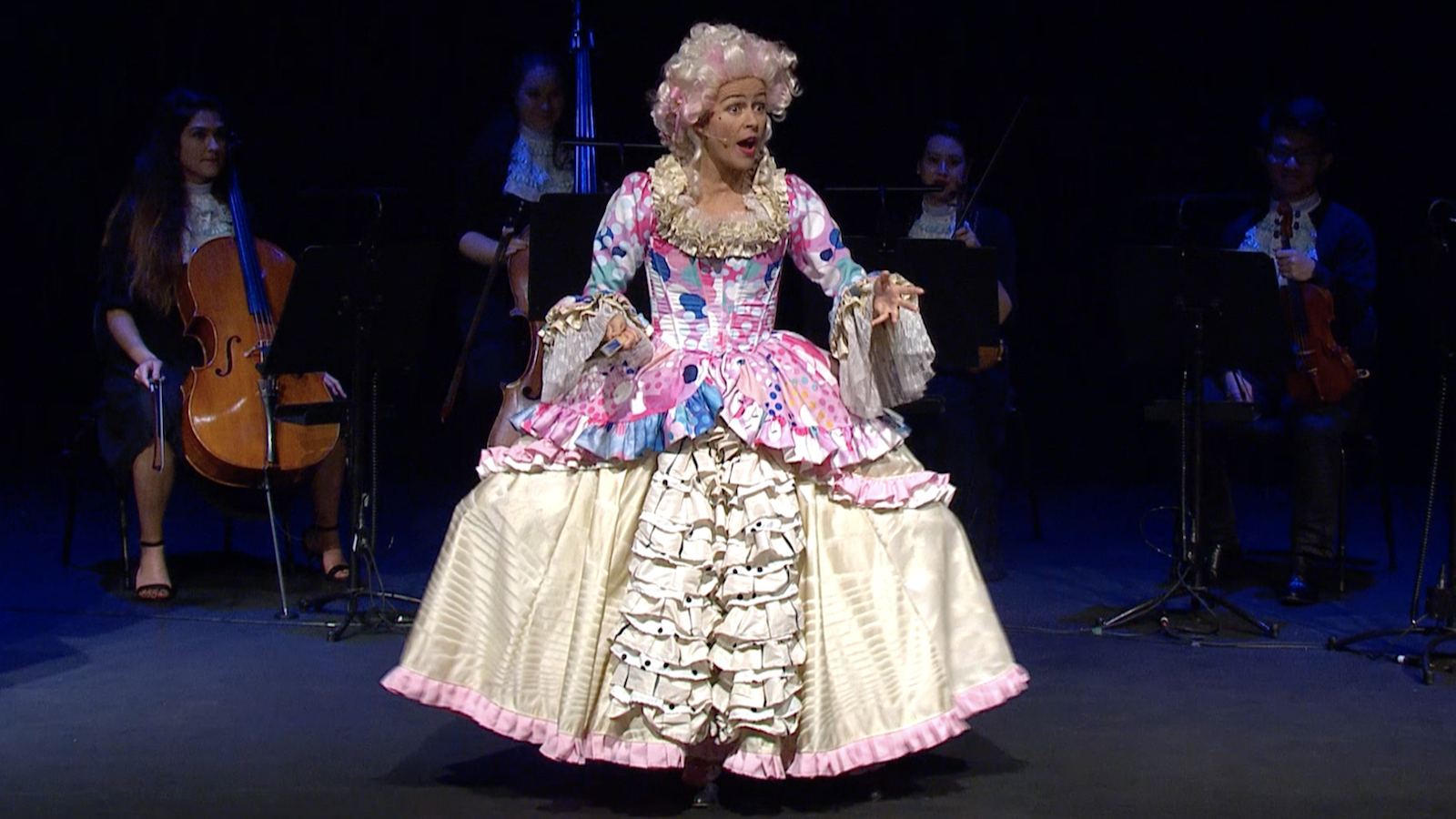 CDP Kids: Meeting Mozart
CDP Theatre Producers presents an introduction to classical music for little music lovers at ACO Pier 2/3.
CDP Kids: Meeting Mozart
25 February 2023
Watch with delight as a talented pianist assumes the persona of the musical wunderkind himself, Wolfgang Amadeus Mozart, on this journey into the music behind the man.

Join Mozart and his wife and muse, Constanze for an introduction to his music, from variations on Twinkle, Twinkle, Little Star to his major compositions. Little music loverswill meet all the instruments in the ensemble along the way, and discover some of Mozart's best known and loved classical music.
CAST
Mozart Conor Neylon
Constanze Emily Taylor
Violin Sarah Qiu
Violin Caitlin Sandiford
Viola Suzie Kim
Cello Karen Cortez
Double Bass Lily Bennett
CREDITS
Produced by CDP Theatre Producers
Written by Simon Tedeschi, Eva Di Cesare & Tim McGarry
Directed by Eva Di Cesare
Please note that the role of Mozart will not be played be Simon Tedeschi at these performances.
Please note: this is not an Australian Chamber Orchestra event or performance. ACO Account Credit cannot be redeemed against non-ACO performances.