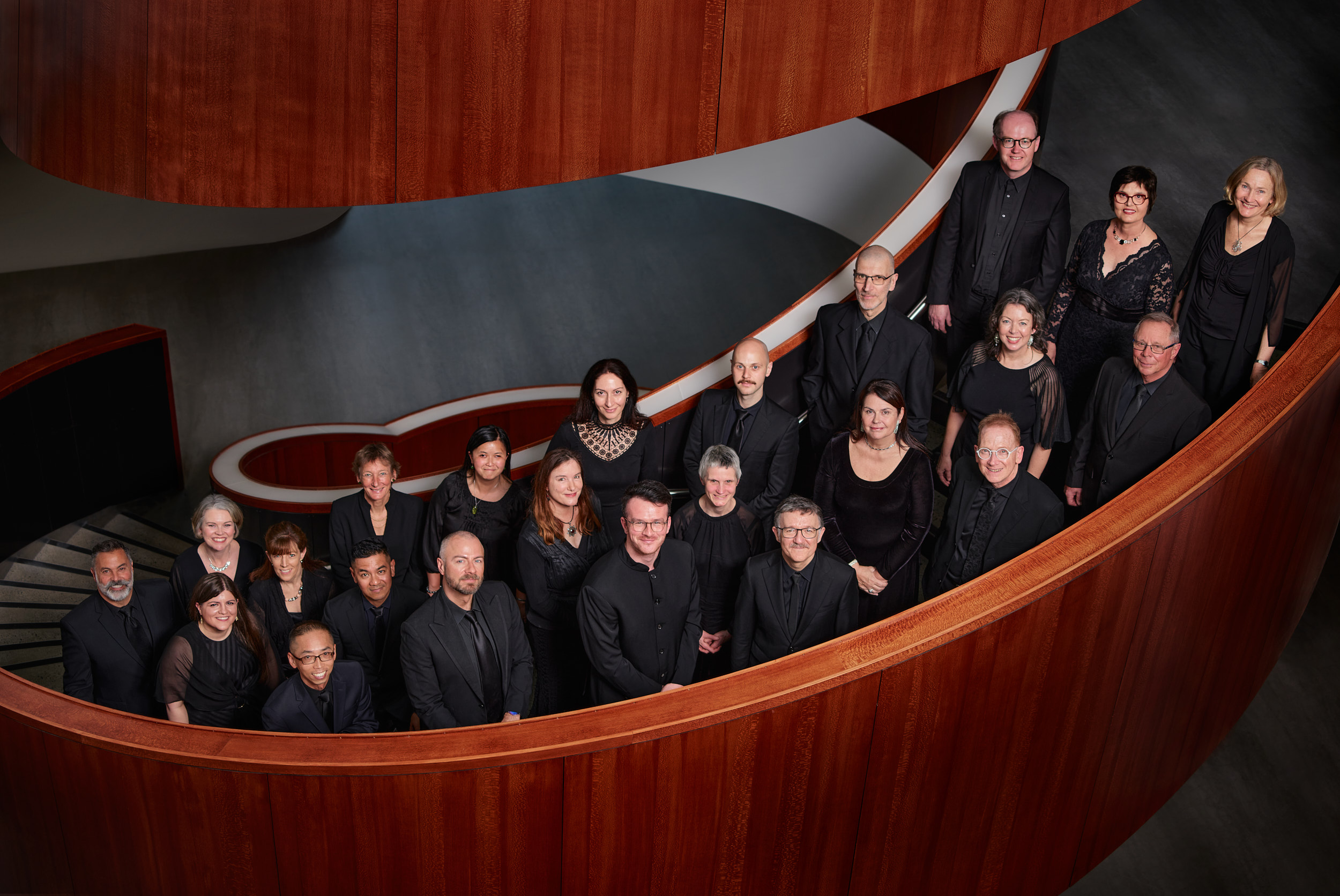 Sydney Chamber Choir: Winter Nights
Sydney Chamber Choir presents an intimate evening of French song and works about the night, featuring Sydney Chamber Choir with Naomi Crellin at ACO Pier 2/3.
Sydney Chamber Choir: Winter Nights
24 June 2023
The seductive beauty of French song: join Sydney Chamber Choir for an intimate evening featuring timeless ballads by cabaret legends Edith Piaf and Jacques Brel, irresistible flights of fantasy from Debussy and Ravel, while Poulenc reveals the dark secrets concealed by stillness in his winter cycle A Snowy Evening.
Australian composer Heather Percy explores the mysterious beauties of day's end in the world premiere performance of her Three Night Songs, and choral icon Eric Whitacre carries us gently into the mysterious world of dreams with the lush harmonies of Sleep.
For these performances, choose to sit at a cabaret table (up to 4 people) or in standard concert seats.
ARTISTS
Sydney Chamber Choir
Sam Allchurch Conductor
Naomi Crellin (The Idea of North) Guest Director
Jo Lawry Vocalist
Jazz trio
PROGRAM
Jacques Brel arr Crellin Ne me quitte pas
Vernon Duke/Yip Harburg arr Crellin April in Paris
Louiguy/Edith Piaf arr Crellin La vie en rose
Michel Legrand arr Crellin Les moulins de mon cœur (Windmills of your Mind)
Sting and Dominic Miller arr Crellin La belle dame sans regrets
Claude Debussy Trois Chansons de Charles d'Orléans
Heather Percy Three Night Songs
Francis Poulenc Un soir de neige
Maurice Ravel Trois Chansons
Eric Whitacre Sleep