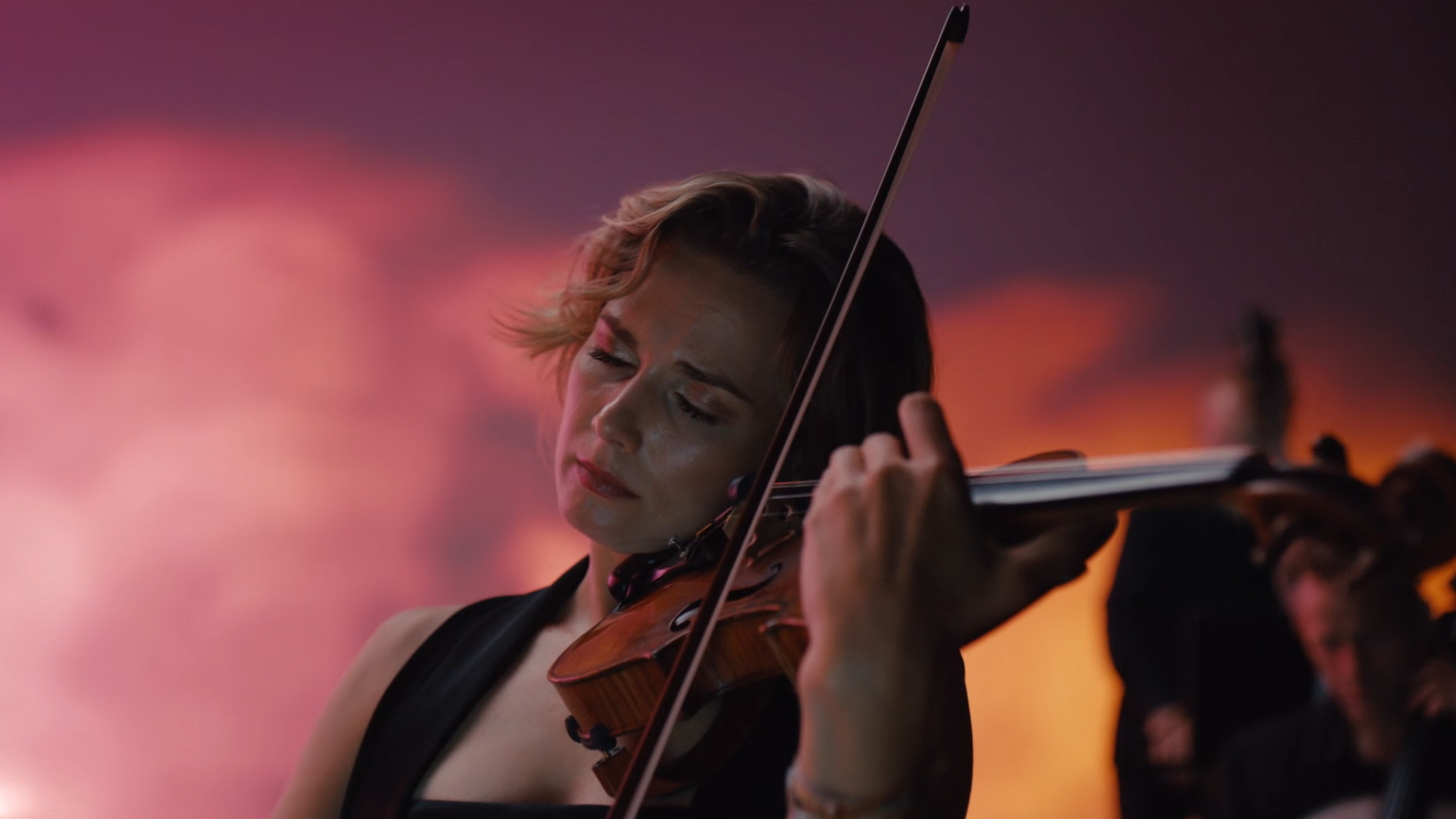 ACO Total Immersion
Step inside and experience the music like never before.
ACO Total Immersion
27 - 28 October 2023
Step inside and experience the music like never before.
Have you ever wondered what it would be like to sit within an orchestra? To feel their connection and hear the music as they do?
Total Immersion brings you up close with the ACO, placed amongst the musicians to hear and feel the music like never before. This brand-new festival piece moves between the ACO's three state-of-the-art performance spaces at ACO Pier 2/3 – The Neilson, The Studio and the Belgiorno Room. Each venue will offer a unique musical experience featuring members of the ACO and singers from our Walsh Bay Arts Precinct friends The Song Company, performing music from across the centuries, by composers including Hildegard, Beethoven, Piazzolla and Walker.
Produced in collaboration with leading international festival curator Nigel Jamieson, Total Immersion is intimate and exclusive, with just 50 audience members in each group. You'll be seated on cushions (provided) on the floor, and standing, for three performances of up to 20 minutes. Starting in The Neilson and working your way through The Studio to the Belgiorno Room, you'll be guided through the spaces via backstage areas usually not available to the public. One ticket gives you access to the complete event across all three venues.
We hope you'll join us for this very special ACO experience, part of the ACO Pier 2/3 Total Immersion Festival.
PROGRAM
The Neilson
Australian Chamber Orchestra
DMITRI SHOSTAKOVICH (arr. Rudolf Barshai) Chamber Symphony in C minor, Op.110a: II. Allegro molto, III. Allegretto
ASTOR PIAZZOLLA Oblivion
TRADITIONAL (arr. Pekka Kuusisto) Antin Mikko
GEORGE WALKER Lyric for Strings

The Studio
ACO Total Immersion Quartet
LUDWIG VAN BEETHOVEN String Quartet No.15 in A minor, Op.132: III. Holy Hymn of Thanksgiving from a Convalescent to the Divinity, in the Lydian Mode: Molto adagio – Andante

Belgiorno Room
The Song Company
HILDEGARD von BINGEN Ave Generosa
ROSS EDWARDS Southern Cross Chants: IV. Proxima Centauri
FRANCIS POULENC Un soir de neige: III. Bois meurtri
GEORGES APERGHIS Récitations: XIII. Récitation
BENJAMIN BRITTEN Sacred and Profane: I. St. Godrics Hymn, II. I mon waxe wod, III. Lenten is come
GORDON HAMILTON Initialise