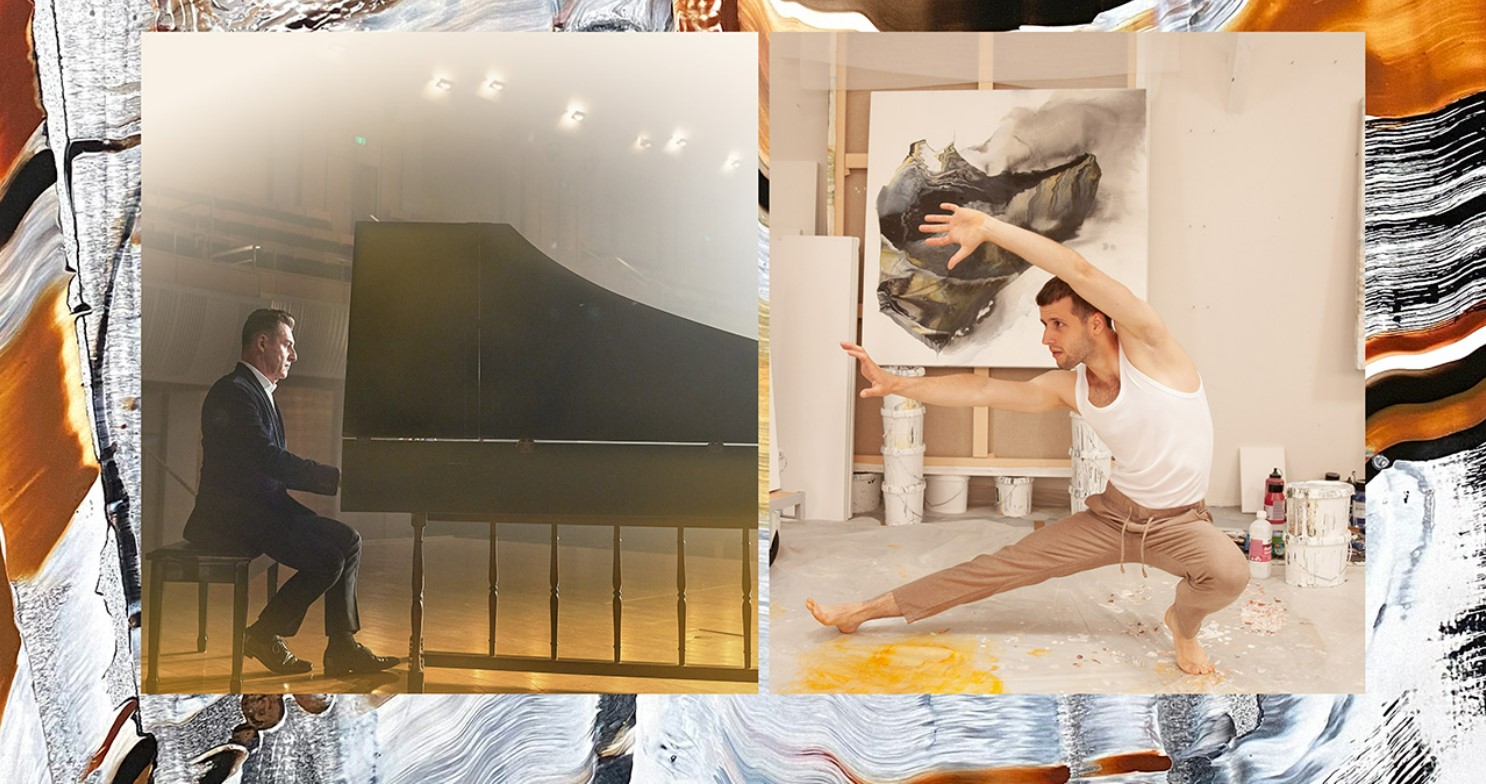 Sydney Festival: Australian Brandenburg Orchestra
Sydney Festival presents the Australian Brandenburg Orchestra in Bach & the Artists, which features the music of JS Bach translated into a real-time visual art experience that spans the centuries.
"… a near-transcendent experience … an incredibly talented ensemble of performers" - Limelight
Collaborating in real space and time, the Australian Brandenburg Orchestra and French artist Silvère Jarrosson will create work of art before your eyes with the music of JS Bach – played live – as its inspiration.

Ideas of space, balance and symmetry are encoded into the melodies and harmonies Bach composed. So, too, is Bach's interest in mathematics, physics and astronomy and his humble yet deep religious devotion. It is little wonder that when listening to Bach, we experience such profound emotional responses.

Using dripping paint and improvised yet graceful movement, Jarrosson – a former ballet dancer with the Opéra National de Paris – will respond to the sonatas, partitas, suites and chorales over the course of an hour-long recital to create a unique work of art based on his instantaneous reactions to Bach's sublime music. His mission? To unveil the essence of music, render it visible and engage in a conversation that transcends the limitations of words.

The Australian Brandenburg Orchestra is Jarrosson's ideal creative partner. Conducted by harpsichordist extraordinaire Paul Dyer and performing exclusively on period instruments to more perfectly reflect the music Bach and his contemporaries actually heard, the ABO is one of the jewels in Australia's classical music scene. To hear it play some of Bach's best-loved works is something on its own. To see that sound translated before your eyes, will be something else again.
TEMPERAMENT

JS Bach is a true avant-gardist. Temperament – a week-long celebration and deconstruction of Bach – pays homage to the revolutionary advances his music enabled and its influence on modern composers. Featuring an exceptional group of local and international artists and ensembles including Bach Akademie Australia, Korkmaz Can Sağlam, Australian Chamber Orchestra, Andrew Bukenya, Australian Brandenburg Orchestra, Benjamin Skepper and Ensemble Apex.

TEMPERAMENT CO-CURATORS
Olivia Ansell and Benjamin Skepper