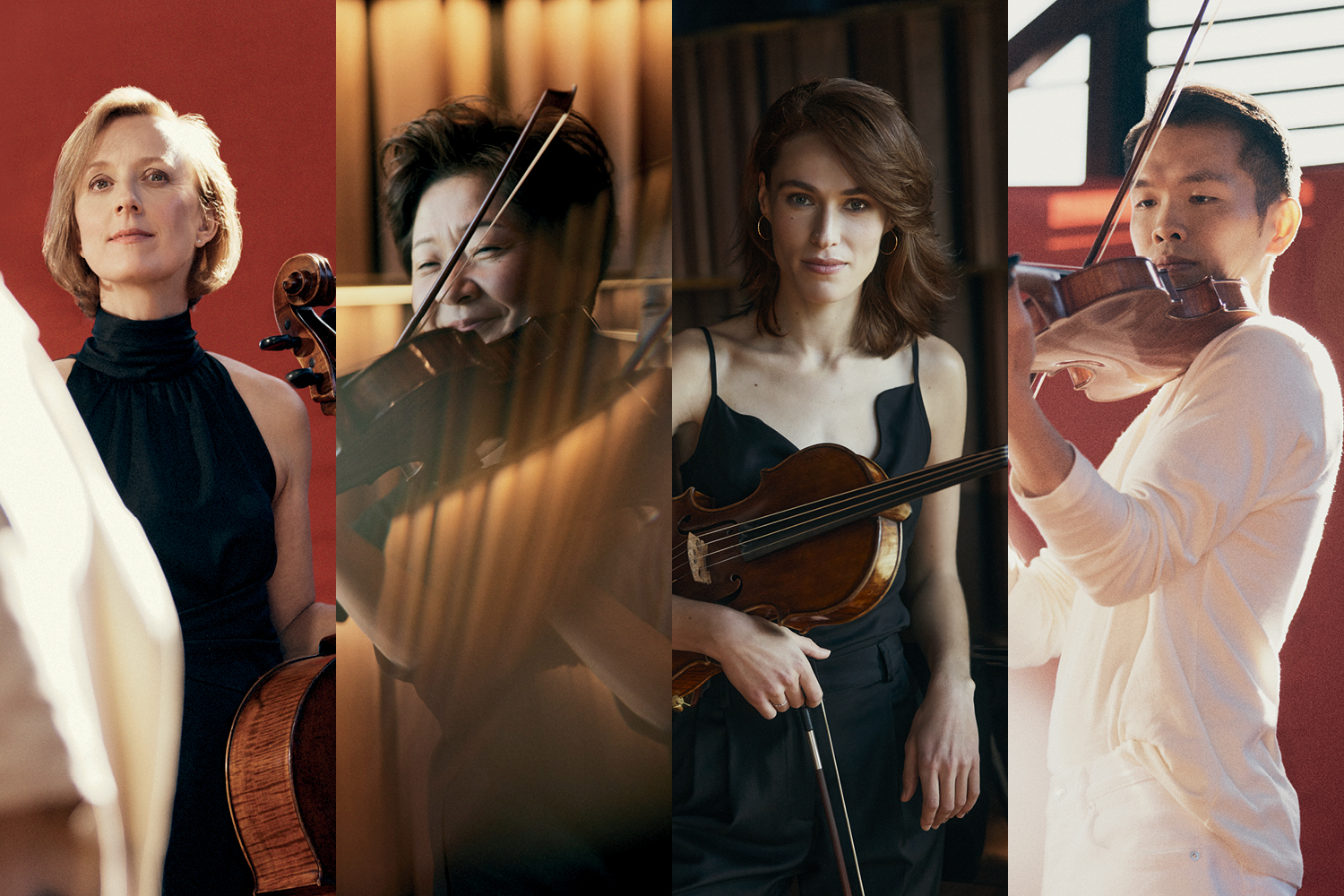 Sydney Festival: ACO Up Close - Inspired by Bach
Sydney Festival presents the Australian Chamber Orchestra as part of the 2024 festival's 'Temperament' – a week-long celebration and deconstruction of Bach, paying homage to the revolutionary advances his music enabled and its influence on modern composers.
Bach has been a guiding light for generations of musicians. But as well as revering (and often fearing) his titanic legacy, many composers have engaged with Bach on their own terms – bringing his music and his craft into their own times and musical worlds.
In this program musicians from the Australian Chamber Orchestra bring together excerpts from some of Bach's most beloved music, intimately arranged for string quartet, with the music he has inspired across four centuries.
In the generations immediately after his death, Mozart and Mendelssohn learnt their craft from Bach, arranging his music and allowing its spirit to infuse their own. In the past fifty years, Caroline Shaw, Elena Kats-Chernin and Sofia Gubaidulina have all approached Bach from their unique cultural perspectives, providing a fascinating and moving lens on what Bach means to people across the world today.
Program

JS BACH (arr. Bernard Labadie) Goldberg Variations: Selections
CAROLINE SHAW Punctum
JS BACH (arr. Calvin Bowman) "O Mensch, bewein' dein' Sünde groß", BWV622
JS BACH Two-Part Inventions, No.8 in F major, BWV779
ELENA KATS-CHERNIN Reinvention No.1
SOFIA GUBAIDULINA Reflections on the Theme of B-A-C-H
JS BACH Three-Part Inventions, No.9 in F minor, BWV795
JS BACH (arr. Mozart) The Well-Tempered Clavier Book 2: Fugue in E-flat major, BWV876
FELIX MENDELSSOHN String Quartet in E-flat major '1823': IV. Fuga
TEMPERAMENT

JS Bach is a true avant-gardist. Temperament – a week-long celebration and deconstruction of Bach – pays homage to the revolutionary advances his music enabled and its influence on modern composers. Featuring an exceptional group of local and international artists and ensembles including Bach Akademie Australia, Korkmaz Can Sağlam, Australian Chamber Orchestra, Andrew Bukenya, Australian Brandenburg Orchestra, Benjamin Skepper and Ensemble Apex.

TEMPERAMENT CO-CURATORS
Olivia Ansell and Benjamin Skepper