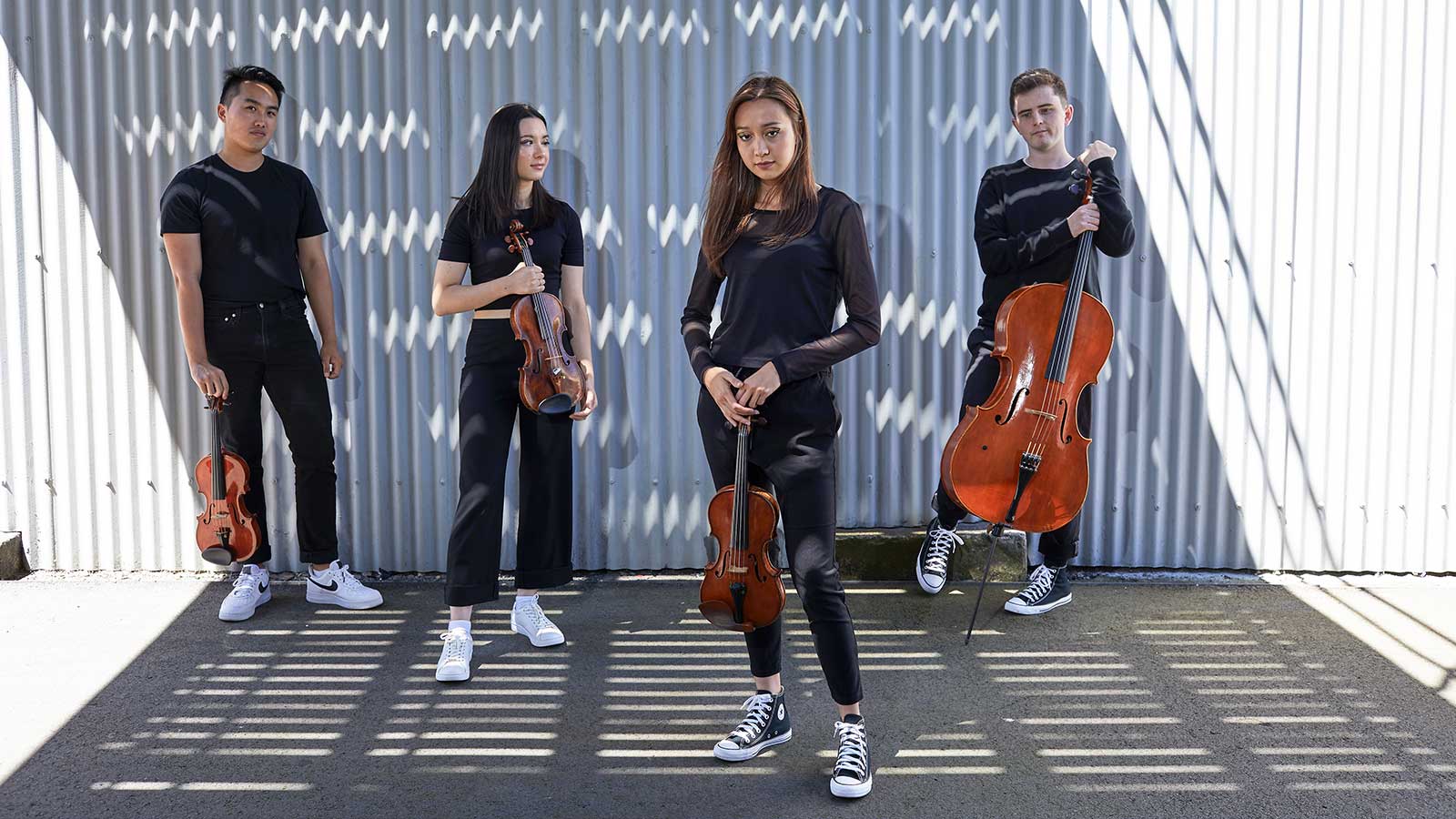 Sydney Festival: Ensemble Apex
Sydney Festival presents Ensemble Apex in a unique experience lifting the veil between life and death through a transfixing program spanning 300 years.
★★★★★ "One of the most adventurous ensembles in Sydney, performing with a maturity beyond its years" – Limelight
Inspired by one of Bach's most sorrowful and devotional songs, Sydney's Ensemble Apex lifts the veil between life and death with a transfixing program of music spanning three centuries.

From Bach's delicate Come Sweet Death, to George Crumb's electrifying Black Angels; from Clara Iannotta's skeletal Dead Wasps in a Jam Jar back to Bach's Contrapunctus 14 (from The Art of Fugue, composed when he was pondering his own mortality), this recital demonstrates the depths to which Bach continues to influence composers 273 years after his death.

Established in 2016 and featuring some of the most thrilling emerging players in Australia, Ensemble Apex has quickly established itself at the leading edge of large ensemble and chamber music innovation, often playing in non-traditional spaces (warehouses, storage depots) to bring their music to new audiences.

You're invited you to lie down on the floor, with the lights flickering low, and let this immersive experience take over.

Led by Anna Da Silva Chen alongside three of Australia's most exciting emerging string players, Ensemble Apex appears as APEX4.
PROGRAM
JS Bach Come Sweet Death arr. for String Quartet
George Crumb Black Angels (for electric string quartet with percussion)
Carla Ianotta Dead Wasps in a Jam Jar (for string quartet and electronics)
JS Bach Contrapunctus 14 (from The Art of Fugue)
TEMPERAMENT

JS Bach is a true avant-gardist. Temperament – a week-long celebration and deconstruction of Bach – pays homage to the revolutionary advances his music enabled and its influence on modern composers. Featuring an exceptional group of local and international artists and ensembles including Bach Akademie Australia, Korkmaz Can Sağlam, Australian Chamber Orchestra, Andrew Bukenya, Australian Brandenburg Orchestra, Benjamin Skepper and Ensemble Apex.

TEMPERAMENT CO-CURATORS
Olivia Ansell and Benjamin Skepper