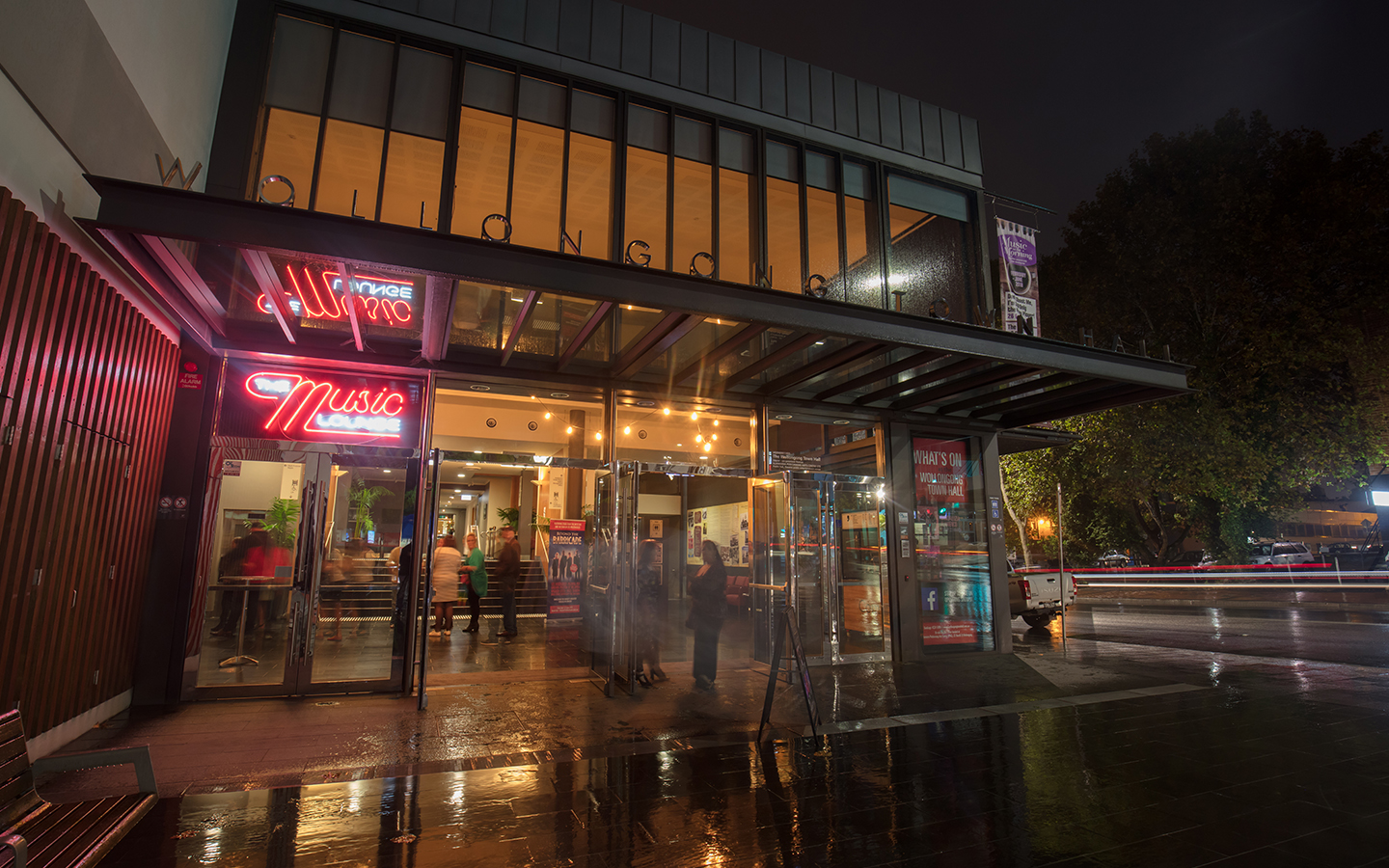 Wollongong's key civic and community venue located within the city's Arts Precinct.
Concerts
The ACO performs three concerts per season at Wollongong Town Hall.
Box Office
Tickets for Wollongong Town Hall concerts are available on this website or by phoning the ACO Box Office on 1800 444 444. You may also book at merrigong.com.au or phone (02) 4224 5999.
Pre-concert talk
45 minutes before each performance at Wollongong Town Hall. Free entry.
Transport
The free Gong Shuttle stops right outside the IPAC, located just next door to the Wollongong Town Hall, but on the Burelli Street side. This service operates between 7am and 10pm Monday to Friday and arrives every 20 minutes off-peak. Other buses stop on either side of Civic Plaza and Crown Street Mall. Click on the links below for all timetable details. The train station is an easy 15 minute walk away.
Parking
Street parking is available in the area around Wollongong Town Hall. Various restrictions apply during the day, but are lifted after business hours. Patrons are advised to check restrictions before leaving their vehicle. Off-street parking is available in the Wollongong City Council car park, with access from Stewart Street. A 2-hour limit applies from 9am to 5pm on weekdays, but there is no limit at other times. Please note that the car park is closed between midnight and 6am. This car park is patrolled during evening performances (charge applies).
Access
Wheelchair access is available at the Wollongong Town Hall. There is an elevator that allows wheelchair access directly to the main auditorium and public toilets.
Bars & Restaurants
There are many bars and restaurants in the immediate area of Town Hall. Please feel free to visit Wollongong's Tourism Website.