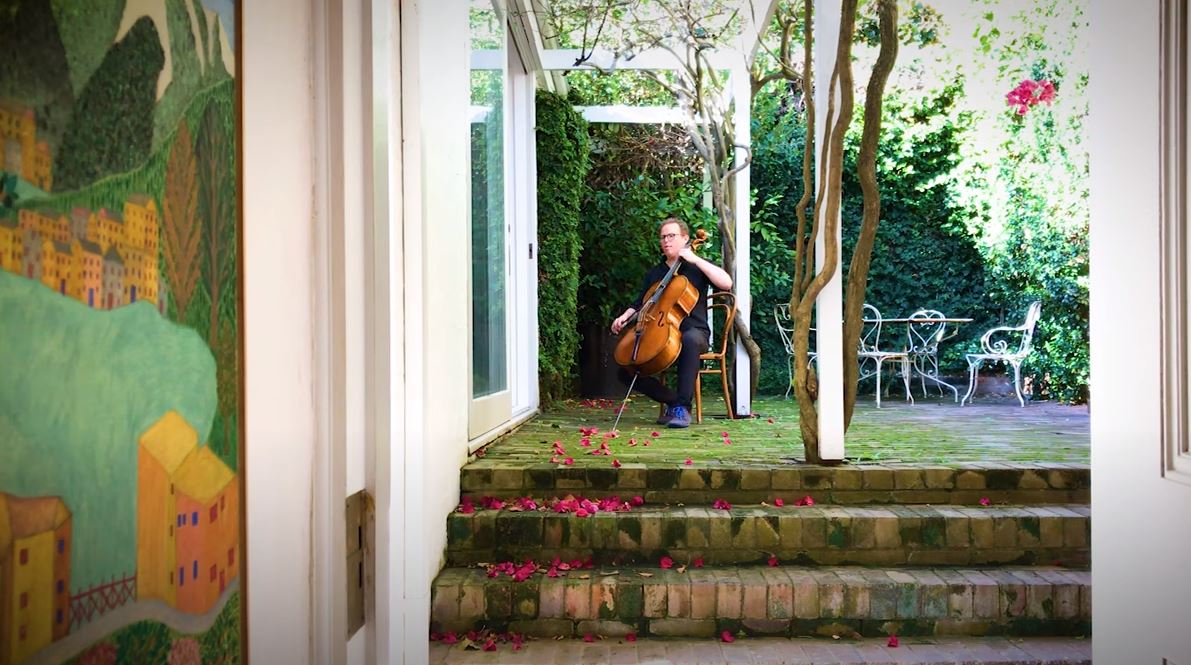 'Requiem for Cello Alone (1979) Introit', performed by Timo-Veikko Valve
A deeply personal solo performance from Australian Chamber Orchestra's Principal Cello, Timo-Veikko 'Tipi' Valve, of Peter Sculthorpe's Requiem for Cello Alone (1979) Introit. Recorded in the tranquil surrounds of Sculthorpe House, once the Australian composer's own workspace, this special piece is dedicated to the memory of our dear friend, great supporter, and Tipi's chair sponsor, the late Peter Weiss.
The Sculthorpe House and its connection to Peter holds great personal significance to Tipi, as he explains: "Soon after I joined the ACO Peter Weiss came to us with an exciting proposition. He wanted to buy a cello for me to play. We of course didn't say no. This meant that I was given the opportunity to find an instrument that suited me; I went shopping for a voice for myself. Having access to such an instrument has been a humbling experience. I wonder what sort of musician I would be today without this enormous act of generosity?
Peter has also been my chair sponsor throughout my time with the orchestra. His support for us over the years has simply been overwhelming.
The last time I spoke with Peter was when I was working in one of his favourite places, the studio at the Sculthorpe House. Peter asked me to use this space, and to "keep on playing, keep the music going, let it all out!". I spent many hours practising in the house and in the courtyard, at all times feeling like I was playing for Peter."