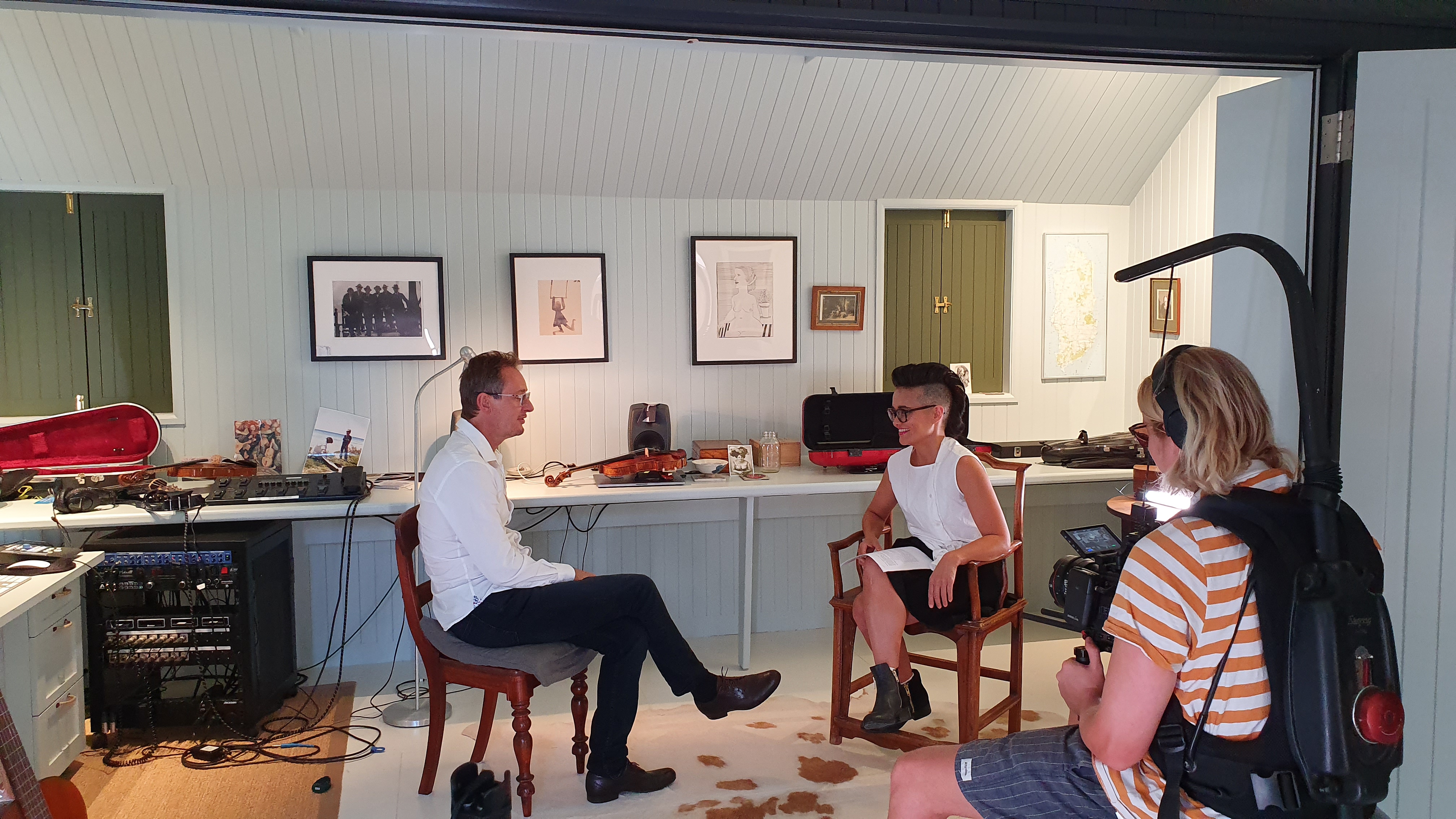 Yumi Stynes joins ACO StudioCasts
Yumi Stynes has a passion for music of all genres and during her extensive career in broadcasting, has always had a terrific authenticity, combined with a complete absence of jargon, elitism and snobbery. She has made a craft of bridging the gap between artist and audience. For this reason we felt she was the perfect voice to help unpack the music in these films with her unique insight and fresh perspective. We are thrilled to be collaborating with her on our new content series and believe her passion, expertise and spirit will enhance the ACO StudioCast experience.
- Richard Tognetti, ACO Artistic Director
We're delighted to announce Yumi Stynes as the host of our new behind-the-scenes ACO StudioCasts digital series.
Yumi will present a series of interviews and featurettes, premiering throughout 2021 and then available to view on demand for ACO StudioCasts subscribers, that give an insiders glimpse into StudioCasts production and the music of the ACO. Featuring the orchestra, guest artists, and creative team, and exploring the power and impact of orchestral music on the lives of people from all walks of life, this series offers unparalleled access to the orchestra on a scale like never before.
Launching alongside the premiere of our first StudioCast, Rapture and Revolution, on February 17 is an in-conversation piece with Yumi and Richard Tognetti discussing our Orchestra's decade-long experience working in film and our journey to creating this new digital concert experience.
Says Yumi: I am so excited to be working with the ACO. The 17-piece orchestra is made up exclusively of players who are like Olympic athletes - the very best in their field. They are furiously talented. This level of devotion to art is thrilling to me and I cannot wait to show people the inner-workings of one of Australia's most respected cultural exports. Like everything the ACO does - ACO StudioCasts will be glorious and heartfelt. What is different and exciting to me is that these films give everyone access. Watching ACO StudioCasts, you don't just have the best seats in the house - you are literally involved in the action, breathing in the excitement, the tension and the exaltation that goes on in the creation of beautiful music.
Full season subscriptions and 7-day access tickets for ACO StudioCasts are on sale now.
Click here to learn more about ACO StudioCasts.
WATCH THE ACO STUDIOCASTS 2021 SEASON TRAILER