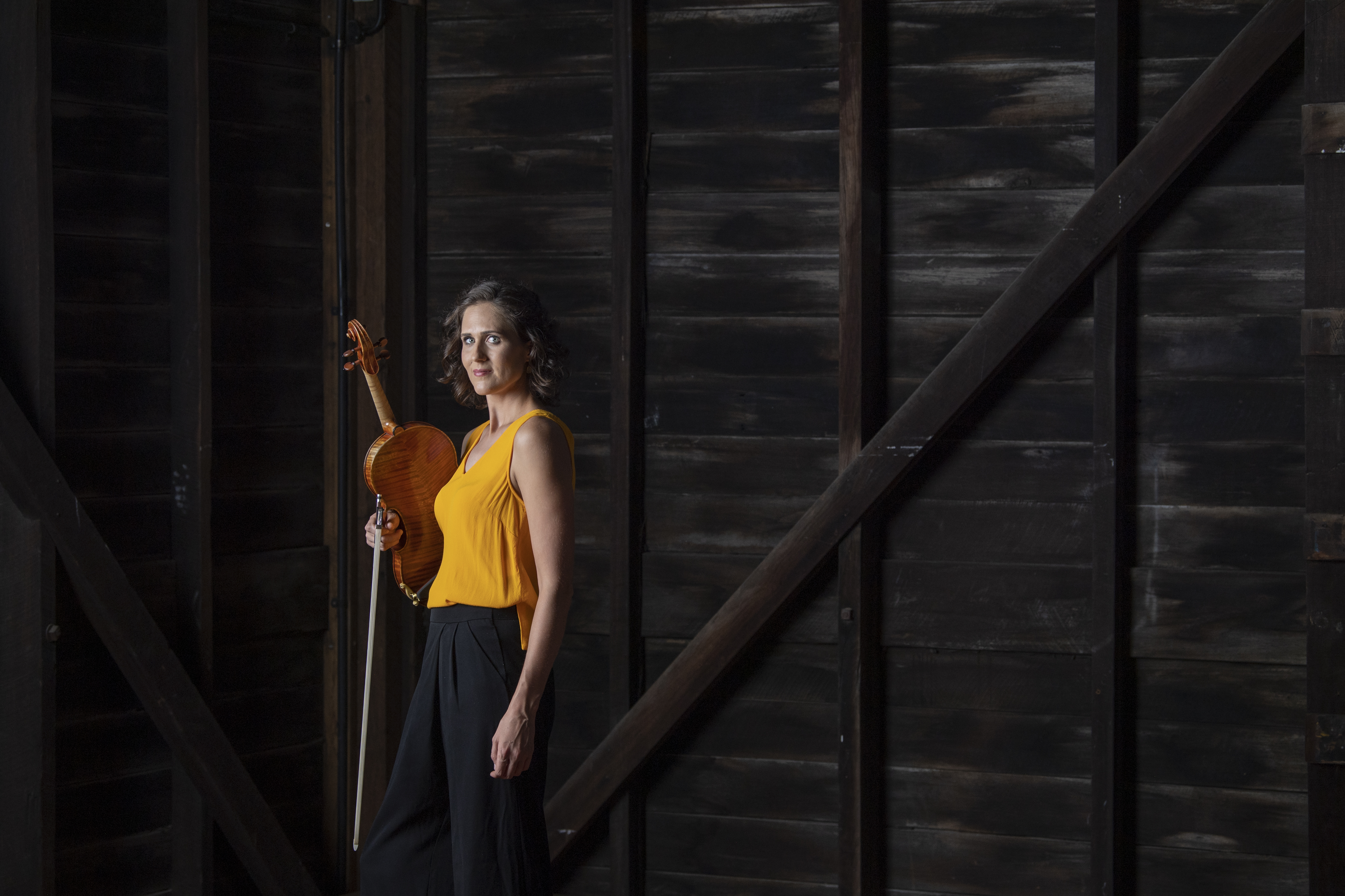 'Playing the viola feels like home'
At the beginning of the pandemic, Stefanie Farrands was appointed Principal Viola for the Australian Chamber Orchestra and at last she is performing in public. She catches up with author Romy Ash.
I think the viola is incredibly close to the sound of the human voice, the sonority is just so rich and mellow," says Stefanie Farrands, the Australian Chamber Orchestra's Principal Viola. "It's got a complex character to it – more so, I believe, than the cello and the brilliant shining silver thread of the violin. It's like red wine or dark chocolate. It's got this very special depth to the sound. I fell in love with the viola the minute I picked it up."

Farrands grew up attending ACO concerts in Melbourne, studied at the Australian National Academy of Music, and at 19 years of age was selected to be part of the ACO Emerging Artist program.

She continued her studies with the renowned violist Tabea Zimmermann at the Hochschule für Musik in Berlin. Most recently, from 2015 she was Principal Viola with the Tasmanian Symphony Orchestra, after a period playing extensively in Europe, Asia and America with orchestras including the Berlin Philharmonic, the Chamber Orchestra of Europe and Camerata Salzburg.

Farrands was appointed to the Principal Viola position with the ACO after the Orchestra had embarked on an intensive, four-year search. This involved an international callout for players, application, audition and the trial of six other players.
Of the rigorous, complex and logistically challenging application process, Farrands says: "You're constantly testing yourself, and every performance; you're putting your whole life on the line, in a way. Even in the initial audition, you are playing chamber music with an ACO quartet – they're hearing you solo, but you're immediately immersed within the Orchestra as well, which is such an important thing. That takes time, to feel what a player is like, working with them, speaking using their instrument as their voice. You can't get to know someone's musical personality until they are sitting in that chair."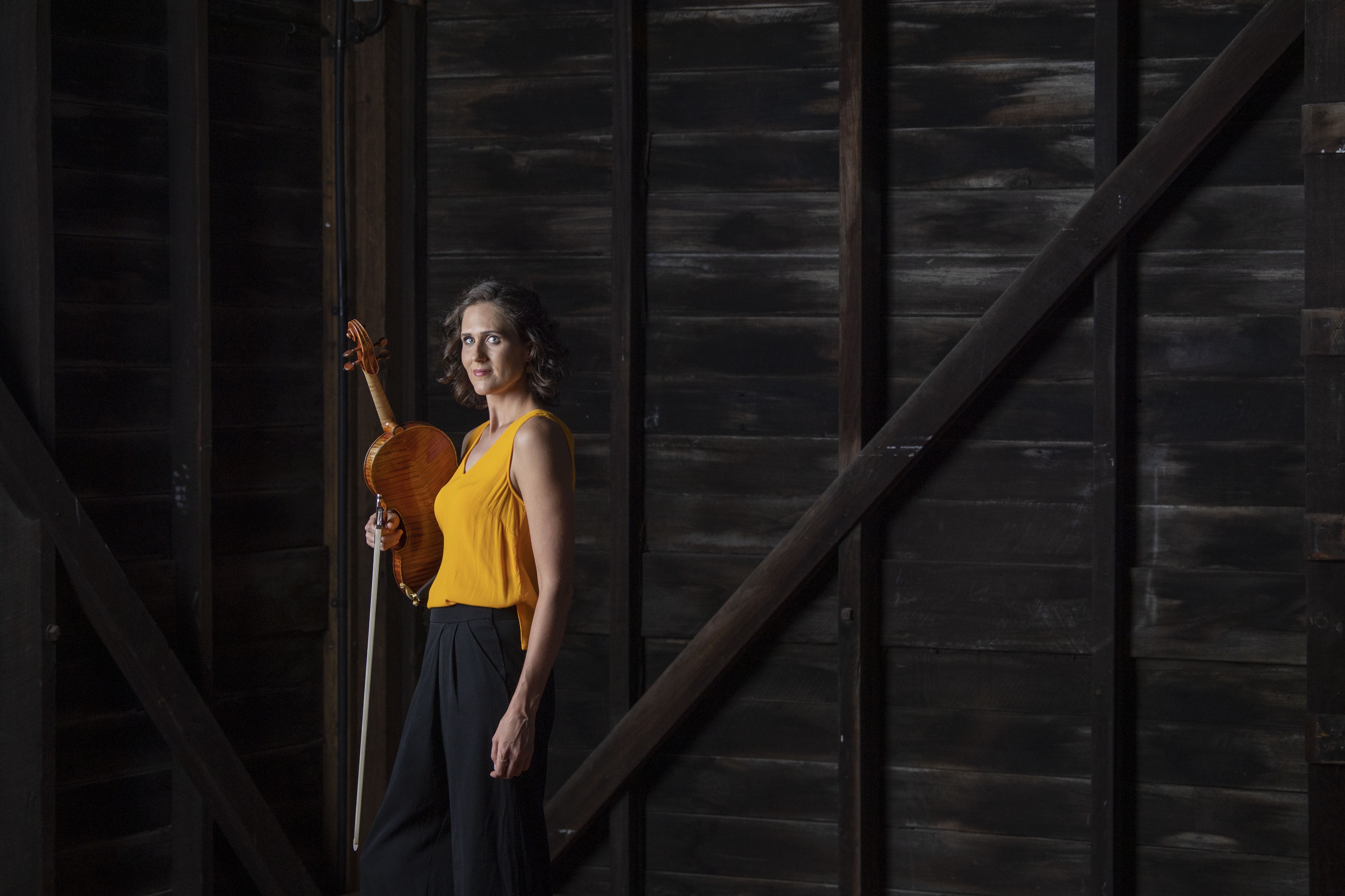 Farrands is speaking to me from her home, where she has a little room upstairs, her viola room, where much of her work is done. "Playing the viola always feels like coming home," she says. [At the time of this interview] she [was] rehearsing Mozart's Sinfonia Concertante, which intertwines violin and viola soloists, with the two parts speaking to one another. For the ACO performance, the violin [was] played by Artistic Director Richard Tognetti.
"Sinfonia Concertante is such an incredibly special piece for violas," says Farrands. "It's a gift that Mozart gave to us. It's actually a difficult piece to prepare. One can, of course, spend a lifetime on the individual parts, but there's a really special component of this piece. It's quite rare to do a concerto directly alongside someone else and this creates an extremely intimate and intense form of communication between one part and the other."
Farrands speaks passionately about the art of communicating musically as part of a group, and the differences between playing in a large orchestra and with the ACO, which has 17 players and feels more akin to a string quartet. "For the viola, you're right in the middle, you're in the heart and soul of the group – and violas,
we're hybrids, we're morphing. Our role is changing all the time.

"We act as the bridge between the top half of the orchestra and the bottom half of the orchestra – connecting the two together. I'm inspired playing my instrument in this format, because you must keep your mind constantly aware and active – with what role you are playing at what moment." Viola, Farrands says, "is the instrument of communication".

"I think it's worth noting too, an incredible number of composers were violists themselves. Mozart adored playing the viola … there's something about the viola line which is just so interesting, being right in the middle of everything. You're surrounded by this whole world of sounds, and you can do so much in that role.

"Personally, I feel like I can't express myself any better than when my viola is in my hands. It's simply an extension, part of my soul, part of my arms. And the ACO – they're lightning quick, they can read you."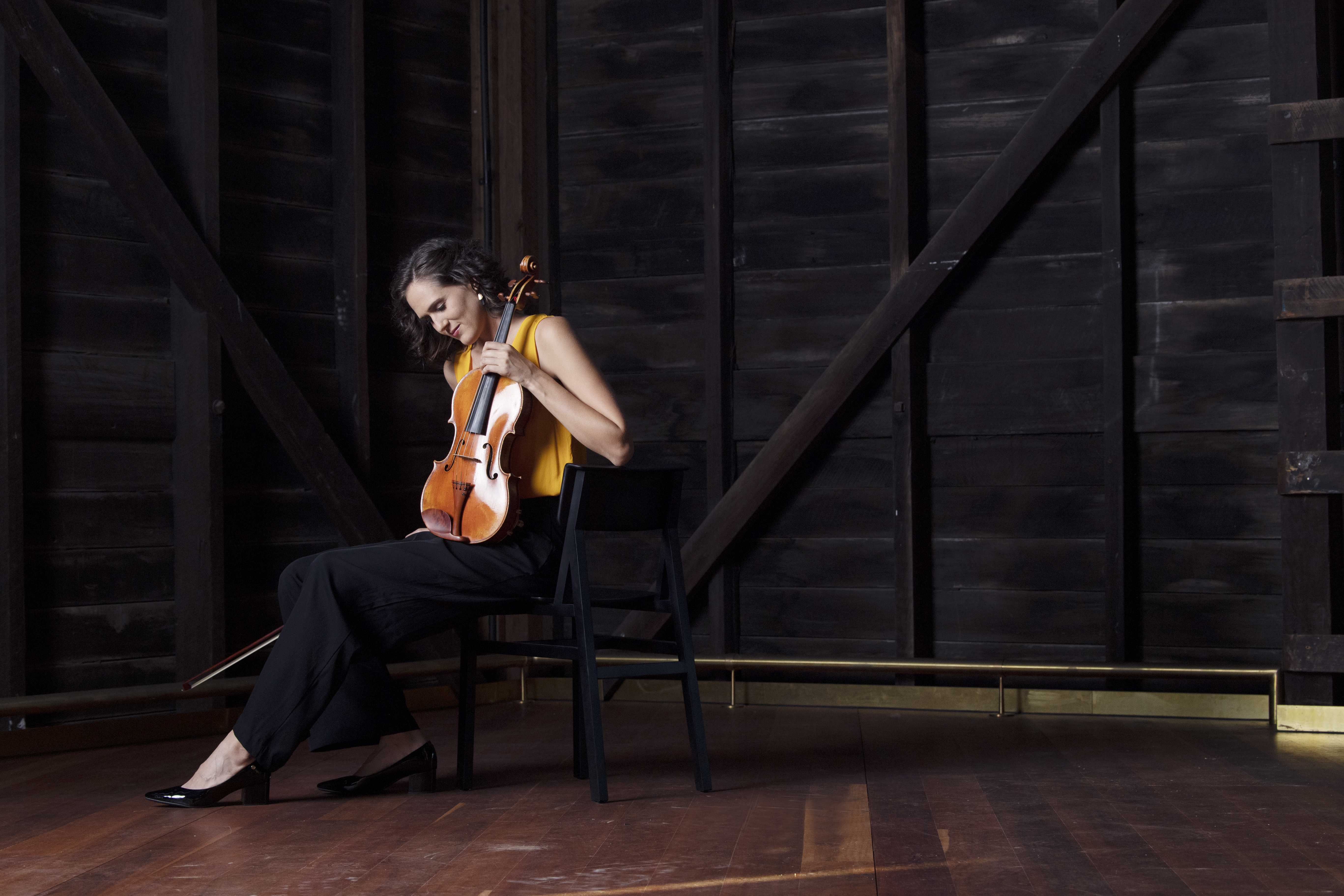 Farrands has a new viola, made in 2016 by German luthier Ragnar Hayn. She was struck by "the warmth and classiness of the sound" and although she says it is special to have an old instrument, one that may have been left in attics, gone from one hand to the next and survived world wars, there is also something special about picking up an instrument for the first time: it's a rare opportunity. "It will live beyond me," she says. "Each instrument is such a unique beast."
Michael Dahlenburg, cellist, conductor and co-artistic director of the Australian String Quartet, has known Farrands since they were students and played together in the Hamer Quartet. Dahlenburg has always admired Farrands' musical voice. He says, "She's a very serious musician. That is evident in her sound. It's not contrived, it's not blasé, it's compassionate. How she fits into the fabric of the sound, even if it's an orchestra, it's very considered." When Farrands plays the viola, he says, she "leads from within".

Farrands is relishing performing again after a stop-start two years. "The audience plays such a huge role in what we do," she says. "There's something special about the air between the seats and the musicians onstage. This is also a form of communicating. We get a lot of energy from the audience; much more than I think they realise. Nothing can replace that magical moment on a stage, and that quiet after the last note of a piece – that you share with an audience."
This interview was originally published in the program of our Mozart Sinfonia Concertante tour (May 2022).