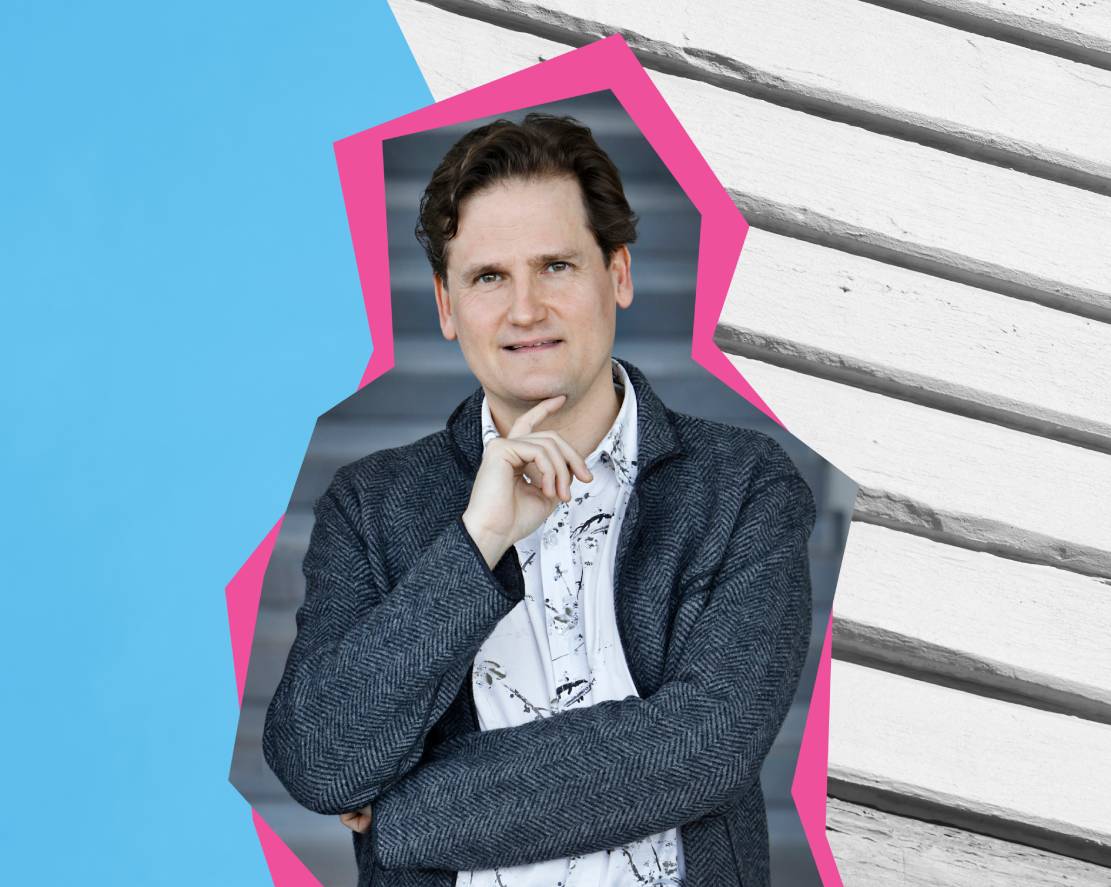 Olli Mustonen on Schubert's Trout
"Schubert's Trout is an endless source of energy and joy." We catch up with the Finnish composer and pianist ahead of our next National Concert Tour.
"There is something truly hypnotising about Schubert's Trout Quintet," says Finnish pianist and composer, Olli Mustonen. "No matter how many times one has played it or heard it one cannot get tired of it."
Mustonen is joining the Australian Chamber Orchestra for our next National Concert Tour, Schubert's Trout, which features Mustonen and five ACO Musicians performing the beloved chamber work, with two modern masterpieces at the front of the program: French composer Darius Milhaud's La création du monde and Mustonen's own three-movement Piano Quintet.
"The Trout Quintet is one of the most popular works in the chamber music literature. It is not difficult to understand why," Mustonen says fondly. "I feel it is an endless source of energy and joy. Like a magical lake, forest or a river, it is so good to be near its presence – its existence makes the world a better place.
Mustonen has performed with the ACO many times, and says, "The [Orchestra] is a phenomenon that is truly unique in today's music world. Our collaboration has always been one of the ultimate highlights, one of the important leitmotives of my musical life. I have a feeling that we speak the same language, and that we are capable of inspiring each other in a way that is exceptionally uplifting and thought-provoking."
Telling us more about the Schubert's Trout tour program he says, "La création du monde by Darius Milhaud is one of his true masterpieces. Based on old African myths about the creation of the universe it ranges from breath-taking simplicity to an absolute pandemonium of rhythm and joy of life."
And we have also been treated to an insight into Mustonen's own music:
"The first movement [of the Piano Quintet] is filled with drama and passion", he says. "The second movement is a set of polyphonic variations in a form reminiscent of ta passacaglia. The music seems to be hypnotised by a theme consisting of a chromatic cluster of ten notes."
He uses the word "mysterious" to describe later moments in the work: "It seems as if the music is searching a way forward, but in vain. Finally only bell-like chords in the piano part remain. The strings, one at a time, find new kind of music, that resembles fragments of a hymn – at first hesitantly, but soon fairing in strength and confidence. He says music "reaches a joyful and ecstatic conclusion."
We can't wait.
Schubert's Trout tours to Newcastle, Melbourne, Sydney, Brisbane and Wollongong, 15-28 September. Click here to book tickets in your nearest city.