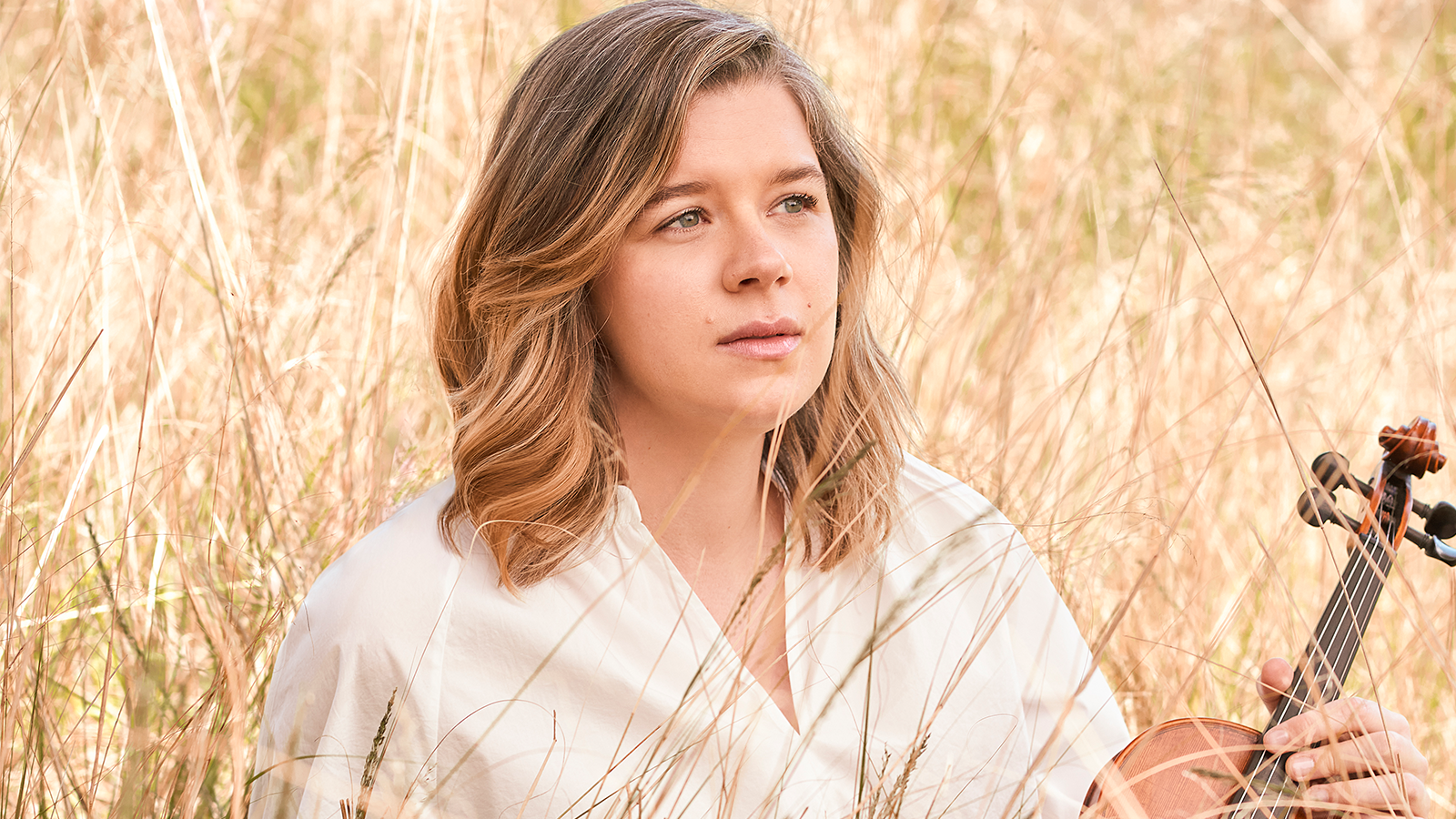 On the Side: Liisa Pallandi
ACO Musicians tell us about their
other
loves.
"I bought a sewing machine... and the rest is history"
ACO VIOLIN, LIISA PALLANDI
Before I joined the ACO I had a contract as assistant concertmaster in the Auckland Philharmonia Orchestra. With the relatively small population in Auckland we would usually only do one concert a week, and I was struck by how many of the musicians filled their extra time with serious hobbies.
There were those who went fishing, bred horses, went mountain biking… and quite a few who sewed their own beautiful clothes. I bought a sewing machine a year or so later, and the rest is history.

The first garments I made were pretty rough and ready (a shirt made from old pillowcases springs to mind!) but I was so proud of myself I wore them all the time.

I haven't done a huge amount of sewing lately, but the last thing I made was an uncharacteristic party dress - a short dress with huge puffy sleeves from a beautiful banksia print. Now I just need somewhere to wear it!
I also love reading. I learnt to read quite young and devoured every Puddle Lane book I could get my hands on. The dragons! The magic! I loved being able to immerse myself in this other world. My preschool teachers thought I would become a librarian, despite my express wish to be a mermaid when I grew up.
I don't really have a go-to genre, but well-written fiction in any genre will always be my go-to. I also love a well-written biography, and at the moment I'm tackling Jan Swafford's legendary one on Brahms.

One book that has really stayed with me is Lady Sings the Blues by Billie Holliday. Her artistry is all the more blisteringly intense and impressive when you know about her life - I would really recommend it to everyone.