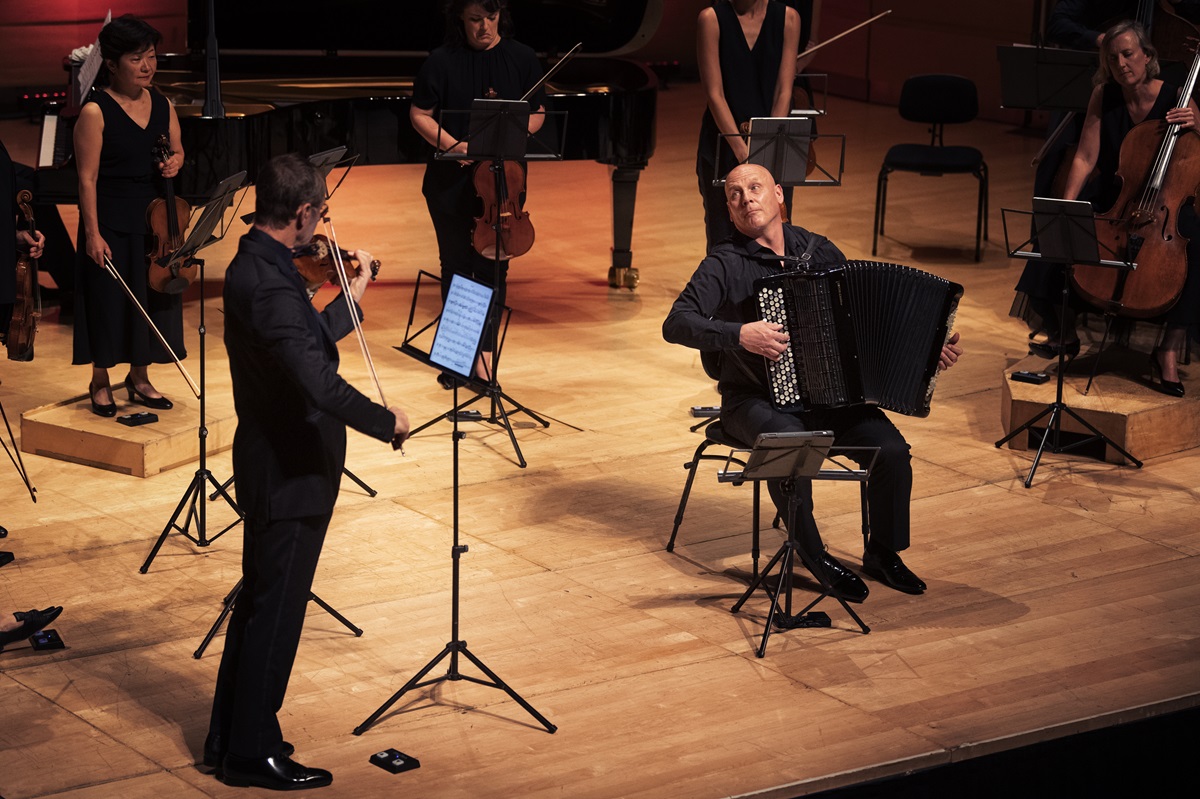 Interview with James Crabb
The accordion virtuoso on the power of live music, and the possibilities of classical accordion.
"Playing music for a live audience is irreplaceable."
Classical accordion virtuoso and arranger James Crabb is a regular collaborator of Richard Tognetti and the ACO, and will soon join us at our Pier 2/3 home again, performing an ACO Up Close program with violinist Anthony Marwood.
"The chemistry you have as a communicator can't be achieved through a screen, even when you know people are listening," he says. "It's just not the same as sensing people breathing, and actually reacting spontaneously to what you're doing."
He adds: "The other special thing is just sitting in the same room with my colleagues, and being able to make music together, and share these experiences."
Crabb plays a classical accordion which is more similar, in terms of the music you can play, to a piano or a harpsichord, than it is to its closer cousin, the traditional folk accordion. He had begun playing on the more traditional instrument – "my dad was a self-taught accordionist" – but discovered the classical accordion halfway through high school, just as he was looking for new challenges with his music-making.
"The classical accordion is a later invention, and it's another world. You are able to play harpsichord music and piano music exactly from the score, and with melodies in both hands," he says.
With the complexity of the repertoire now available to him, Crabb went on to study and dedicate his career to the rich and rewarding instrument.
"The classical accordion has the same chord button system as a traditional accordion, but it also has a switch, which changes the way that the mechanics work inside the instrument," Crabb explains. "Once it's switched, I get a mirror image of my right hand, so I can play melodies in both hands, with a range of eight octaves." For anyone who knows their organ music, apparently it's almost like a two-manual organ once switched. Pretty powerful.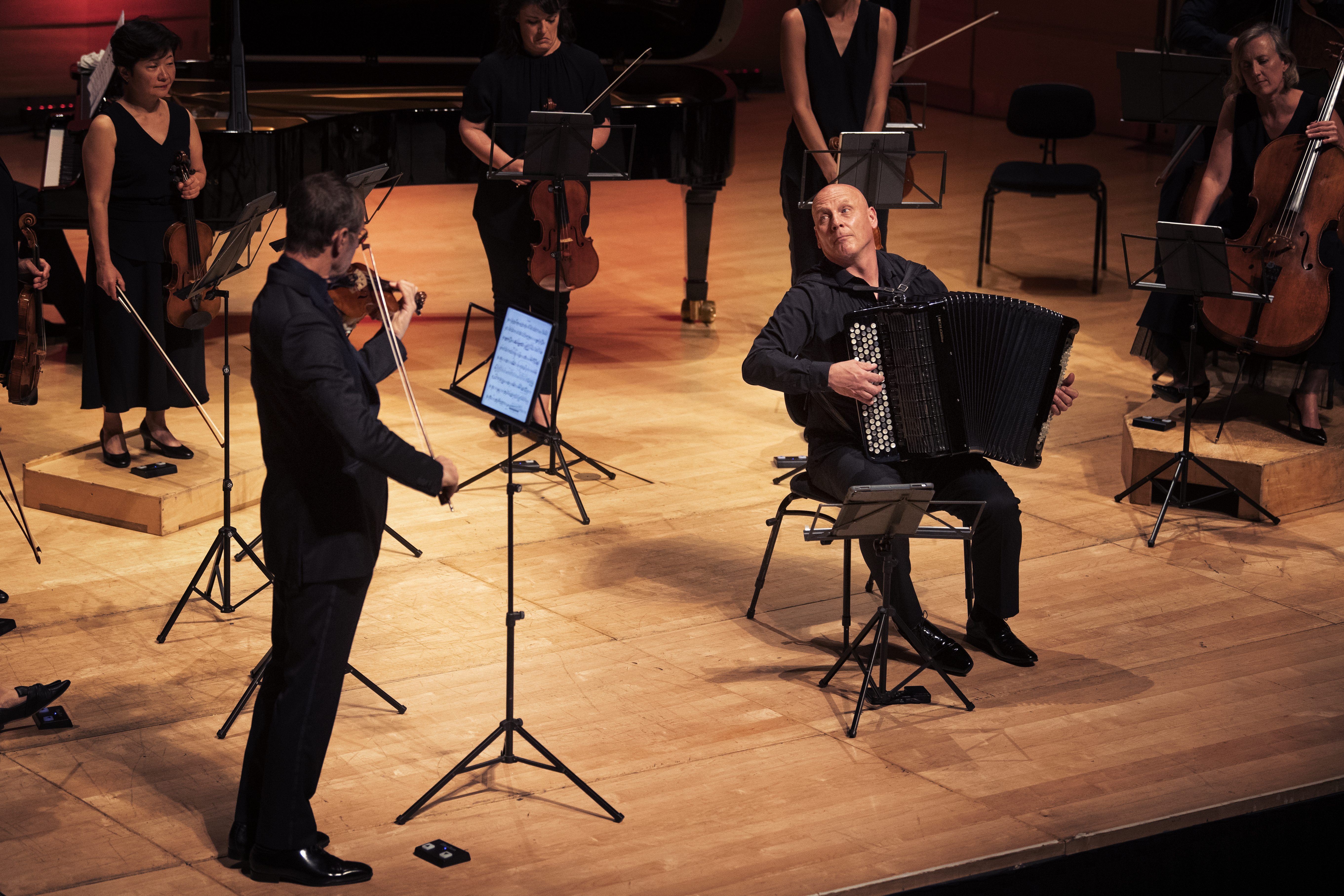 And luckily for Australian audiences, we have the opportunity to see the instrument in action in the evocative music of Sally Beamish, Ralph Vaughan Williams and Joseph Haydn.
"Spontaneous music-making and risk taking is all part of this music-making. And, for me, music is all about having fun and expressing myself in every shape and form. It's a real outlet for a musician to be able to do that on stage."
James Crabb performs ACO Up Close with Anthony Marwood at ACO Pier 2/3, 1 & 2 December. Click here to book tickets.