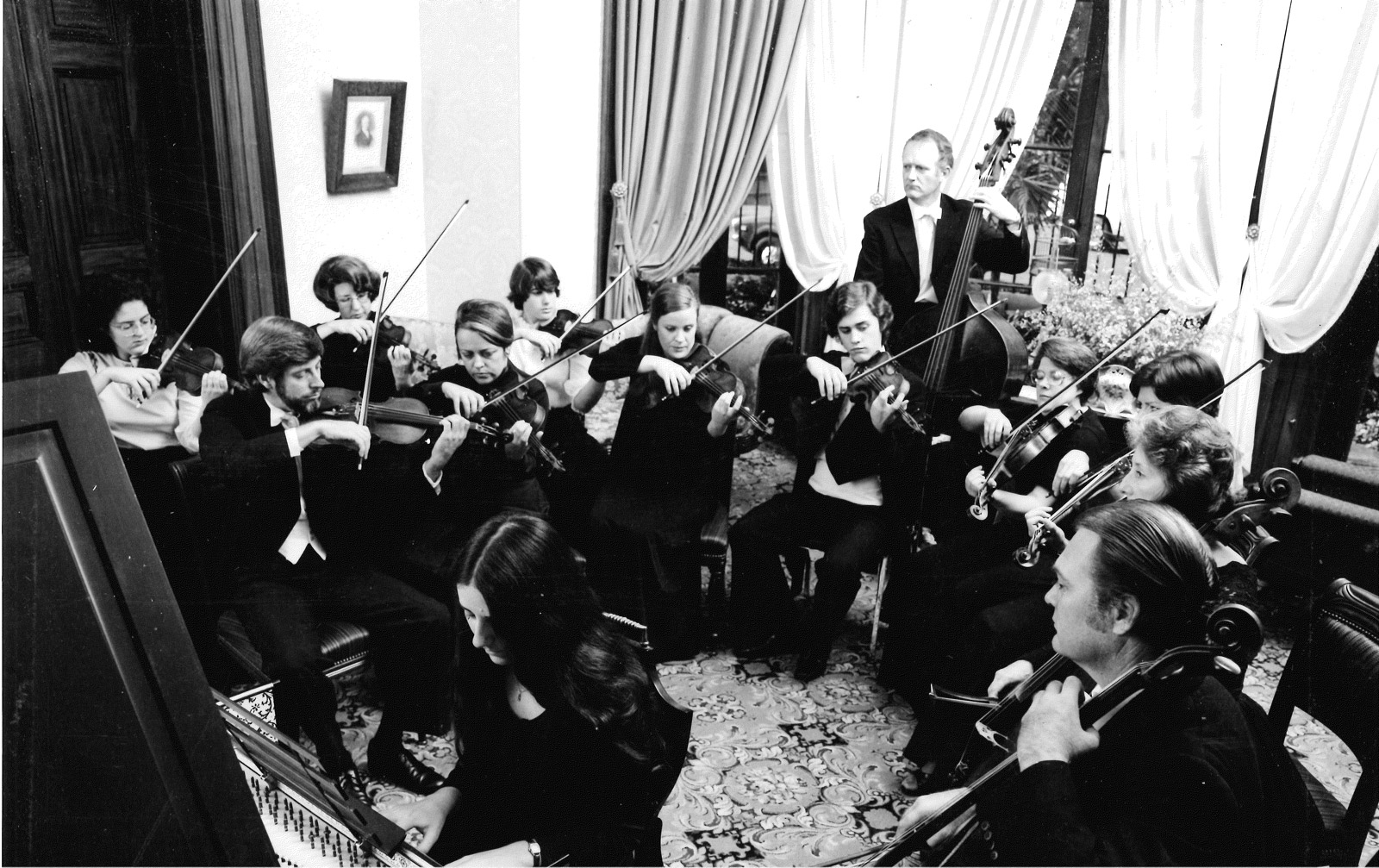 Alice Waten (1947-2022)
From Odessa to Ozim: a note from Richard Tognetti on the lasting legacy of his former violin teacher "Miss Waten".
When one gets the call to commit to life as a violinist, one requires a mentor – someone who can be at once a musical instructor and also psychologist. I first entered "Miss Waten's" class in 1977 at the age of 11. I was suitably intimidated and challenged, for little did I know I was entering into the rigorous world of the Russian Violin School (RVS).
Alice had studied with David Oistrakh and Valery Klimov during the Brezhnev era of the Soviet Union, and imported her craft back to Australia in the mid 1970s. She brought discipline (to an unmotivated student), a sense of history (to a kid who couldn't see beyond the nose), and a smarting sarcastic wit (perhaps inspired by Gogol?) perfectly aimed at cocky teenagers and pretentious musicologists alike. But underlying all of this was a sense of real love and support, through thick and thin.
Aged about 15 with a lesson looming, I hadn't prepared enough (a regular occurrence) so I stood on my head, affected a congested voice and phoned through to Miss Waten's studio. "Miss Waten", I croaked, "I'm feeling poorly with a cold and won't be able to make it to this afternoon's lesson." "… Oh, really. How sick are you?" "Very." "I'll see you in an hour." Tail between my legs I made a miraculous recovery and knocked on her studio door; not a word was said about my poor acting.
From that day on I was convinced she had extra-sensory perception, and when she'd look at me sometimes I was forced to look away because I was certain she knew exactly what I was thinking.
She was encouraging but never effusive. If I played beyond her expectations she would look pleased. If I was underwhelming she would say "See you back in the studio." Whenever I was loitering within the Sydney Conservatorium (before the renovations – it was a mouldy, run-down place full of nooks and crannies) I was petrified I'd bump into her. Once, I was couch loitering with some girls and Miss Waten suddenly appeared. She took one look at me and asked "are you a playboy or a musician?" Deflating or what?
But all of this Russian Violin School (RVS) served to strengthen my resolve, and when I began to emerge from out of my teenage fug she began to communicate with me adult to adult. A comment that always stays with me was when she said, quite earnestly, "I think you can make it." She meant as a solo violinist. (In RVS speak these words carry a lot of weight).
As my curiosity grew and I decided to try to learn from the musicology department (I've always been surprised how separated they are from the performance faculty), I discovered Historically Informed Performance (HIP) practitioners and was attracted by their courage and rebellious spirits. Playing with less vibrato and making highly articulated phrasing was not part of the modern RVS. Whilst not necessarily embracing this new way of looking at old music, she rallied behind me. Similarly, my growing appreciation of the Avant Garde (now Old Hat) was something she encouraged. She helped me to get to study in Switzerland with the acclaimed Yugoslavian (Maribor, Slovenia) violinist and pedagogue Igor Ozim, another very strict teacher from the RVS. His praise for me was always about how well Alice had taught. Rather than say "well played", he'd often say "Alice really taught you well."
Unless you've gone through this training you really don't understand the rigour and dedication required to "make it".
Alice spoke Russian and would have been a perfect spy. She knew how to keep things under the lid, so to speak, and yet her timing on the attack was impeccable. Sure, she could be harsh at times, but if you can't survive a class in the RVS then how can you tread the boards and perform?
Alice was a founding member of the Australian Chamber Orchestra in 1975, and its Principal Second Violin for ten years. Thus she plays an important role in the DNA of our orchestra. With John Painter at the helm of the Sydney Youth Chamber Orchestra (SYCO) and Alice overseeing the violinists, she became a driving force in forging my role in chamber orchestras.
I wish I had seen her more in the past few years, and now especially she would have been a terrifically authentic source to attempt to understand the Russian psyche in the contemporary context.
I was always in awe of her father, Judah Leon Waten (1911-1985), a very Brezhnev-ian presence and author (Alien Son), and political activist (read communist). He was born in Odessa, Ukraine. Odessa was a heartland for music, and many of the great violinists of the 20th century came from Odessa, including Nathan Milstein and David Oistrakh. I'm grateful to have been passed this tradition via Alice as my teacher.
As I am reminded every day, and of course Alice would've been fully aware, you never really do "make it"; but what she provided was the ambition of achieving something.

Alice Waten has had a profound impact on me and many other violinists; she was a liberator of spirits. She gave me confidence to go out into the wide world and play my dreams into reality.
Thank you, Miss Waten. You are dearly missed.
Richard Tognetti, 19 July 2022.
Alice Watten is pictured front row, middle (third from the left).