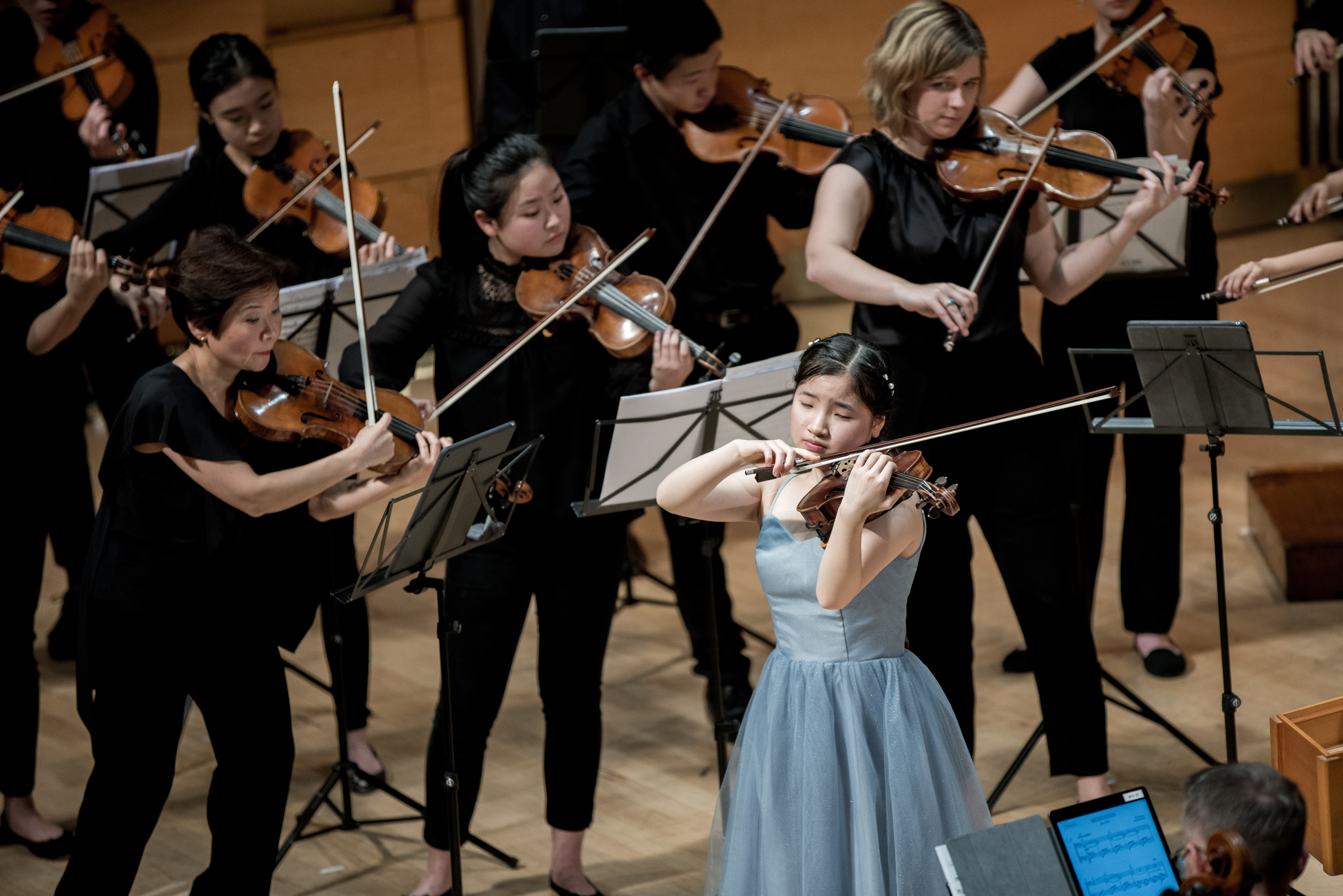 'Every little girl has her own voice'
On International Women's Day, ACO Emerging Artist Emily Su reflects on the joy of making our voices heard through music.
On International Women's Day, we catch up with ACO Emerging Artist Emily Su, who has been involved with ACO education programs since 2015. We want to know what her advice is for young girls starting the rewarding journey of learning an instrument, and how music can help women express their voices far and wide.
"Playing an instrument is 'for' anyone who enjoys music, and each little girl has her own voice which the world can hear through music - as clichéd as that may sound!" Emily says. "I'm forever grateful to my parents and all my musical mentors who supported and encouraged me to keep at it. Playing music also allows you to make friends and connections for life, and that is something so special."
Emily began playing the violin at the age of three, learning through the Suzuki method, something she says she "absolutely loved".
"I don't actually remember much about starting to learn the violin, it was so long ago," Emily confides, "but I do have a distinct memory of going to a concert as a child where they were playing Mozart's Rondo alla Turca for many pianos, and I just remember being so amazed! It looked like the greatest fun being up on stage and that was probably the first moment I felt that I wanted to be on the stage having as much fun as those musicians."
Later Emily was discovered playing around on her dad's full-size violin, and that was the start of her violin journey. And the rest, as they say, is history. She now performs regularly, including as a concerto soloist.
"Music to me is such a poignant and powerful means of expression, and I find that as my violin technique improves, I have gradually more freedom to say and express what I want through my music," Emily reflects. "What I find most special about live performance is the relationship between the performer and the audience, both parties receiving and responding through some inexplicable connection. That's why I find music, and the violin, so meaningful and beautiful."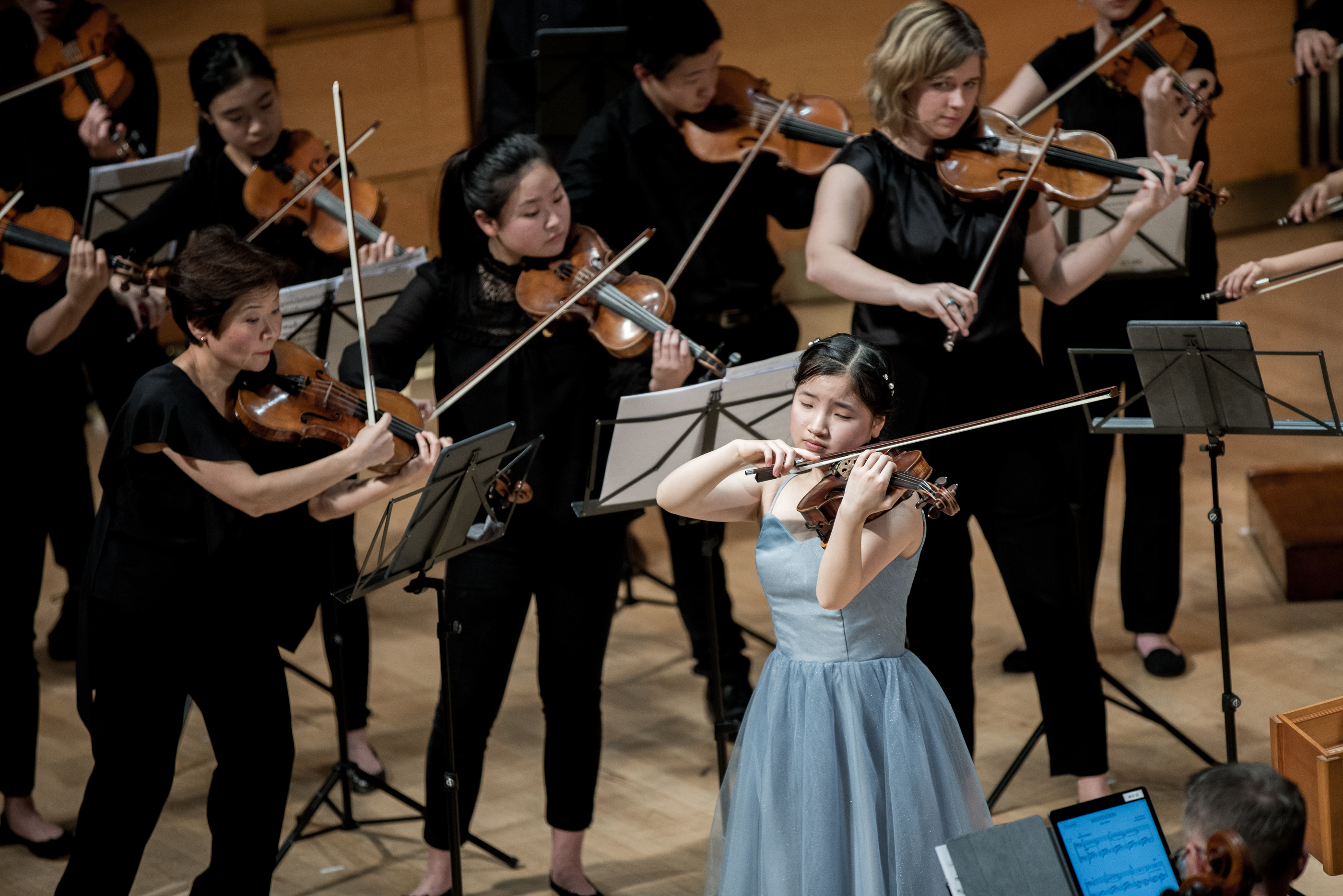 Music is such a joy when you master it, but what about when you don't get it right first time?
"Oh definitely there have been moments where the self-doubt and self-critique or that of others have crept in," Emily admits. "Mostly moments where I had worked so hard and put all my effort into a performance or competition and it didn't feel like that work had been reflected in my performance or in competition results. Everyone deals with disappointment, and for me the ways I've overcome these moments of doubt have been varied. Sometimes it's about finding a new goal, knowing exactly what your focus needs to be beyond that latest competition or performance that didn't go so well. Other times it helps to find things that I enjoy outside of music, and to take time to indulge in those and shift my focus away from music for a bit."
That's great advice. And what about when that all-important practise session isn't feeling too inviting?
"I used to feel so alone in finding it tricky to get practising sometimes, but I've come to realise that everyone struggles with this!" Emily says. "Sometimes it helps me to find a fun new piece to read through, just to clear my mind. We get so drawn and stuck into pieces, especially solo repertoire, and sometimes within all that ultra-detailed practice we can lose a bit of the enjoyment and fun of working on these beautiful pieces. It also helps, if I can, to watch a concert - particularly an ACO concert (without trying to sound too biased!)."
We don't mind if you're biased, Emily. She laughs: "I find it hilarious talking to friends after an ACO concert and hearing all about how excited we all are to go home and practice. It's great!"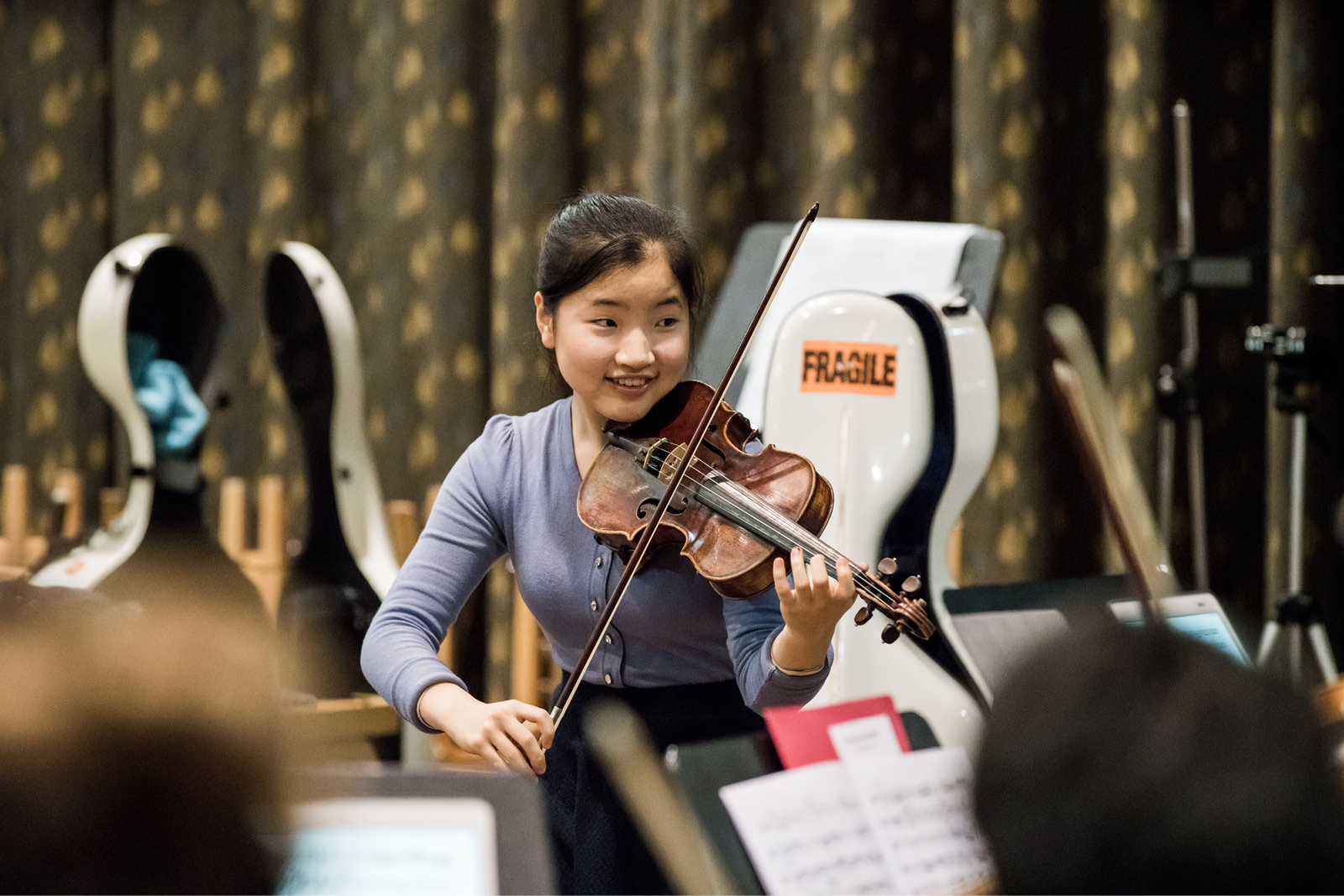 Emily dreams of playing the violin with as a member of the ACO, which performs all over the world. "That's why it's been an honour and so inspiring to be involved in their education programs over the years," she says.
"The ACO embodies all the joy, imagination and passionate energy that I so love about music, and it's such fun making music with the incredible ACO musicians. My dreams for future music making are not set in stone by any means but I know for sure that music and performing will always be a part of my life. I just can't imagine a life without the violin."
International Women's Day, celebrated on 8 March is a global day celebrating the social, economic, cultural, and political achievements of women. At the ACO, we are committed to equity and inclusion, and that includes empowering girls and women with equal opportunities to pursue music.
Click here to find out more about the ACO's education programs.