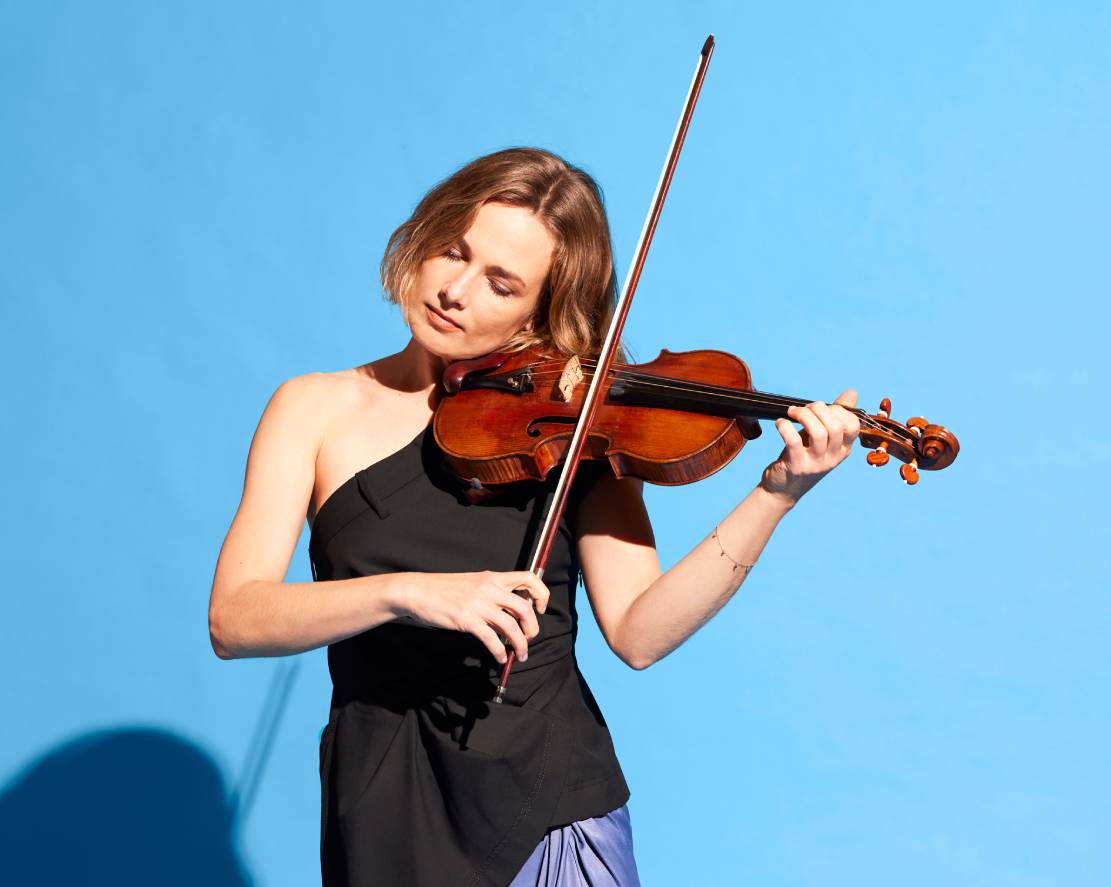 ACO Up Close: Satu Vänskä
ACO Principal Violin Satu Vänskä shares personal insights into the music closest to her heart, ahead of her recital at ACO Pier 2/3.
The lighter music of Jean Sibelius is often lost to the listener who may be more familiar with Sibelius the symphonist. However, Finland's national composer wrote dozens of salon pieces shaped by the decadence of early 20th century continental Europe.
I first started playing this music during my childhood in Japan, where Sibelius is extremely popular. My parents would cart me around various settings, from church services to Rotary-club meetings, to play the Rondino or the Romance to promote the cultural exchange between Finland and Japan.
While Sibelius yearned to belong to the establishment of the Continent, Vienna-born Wilhelm Grosz was, in his youth during the early 20th century, tipped to be the successor to Gustav Mahler – that is, until the Nazis took control of the region and the Jewish composer's music was deemed Entartete, or "degenerate".
Talented composers in the 1920s prized versatility and open-mindedness, with many of them still working in Berlin and Weimar. In the spirit of curiosity, Grosz experimented with the new craze from across the Atlantic: jazz. I first came across piece Jazzband (1923) in Barry Humphries' Weimar Cabaret, a show that re-introduced us to the music of tragically forgotten composers from the era.
Grosz ended up emigrating to London, and spent time in the US in hope of establishing a lucrative career as a Hollywood film-composer. In the US he wrote all kinds of music for cash, including the popular songs Red Sails in the Sunset and Isle of Capri under pseudonyms like "Hugh Williams" or "Hugh Grant". He is said to have died from a heart attack in 1939 in New York City, caused by worry for his family back in Europe, who he was desperately trying to help immigrate to the US from the evil regime.
Wenn ich mir was wünsche dürfte by Friedrich Holländer is another Weimar-era song, summing up the melancholy in the condition of the conscious: "If I could wish for something, would I want happiness or sadness? …if I were too happy I would long for the sadness".
Even for a lapsed Lutheran, a Sunday isn't complete without the music of Bach. His Chaconne from the D-minor Partita needs no introduction; how fortunate are we violinists to have this monumental work written especially for us? What could have inspired JS to write this one-of-a-kind piece, which has been re-arranged by composers such as Brahms, Busoni and Stokowski?
Franz Schubert is one of the greatest songwriters in the history of music, something which was only partly recognised during his lifetime. Less known was his chamber music – even the now-famous String Quintet in C major. This Sonata, known as the "Grand Duo", is Schubert's only full-scale sonata for violin and piano.
The deep melancholy that is disguised in a seemingly light and selfless coating defies our contemporary trends; it's hard to imagine Franz mulling over his short life in an episode of a reality TV show. Still, the Sonata's beauty and early romanticism touches something eternal in our collective sense of intimate gatherings.
Click here to find out more and book tickets to ACO Up Close: Satu Vänskä.