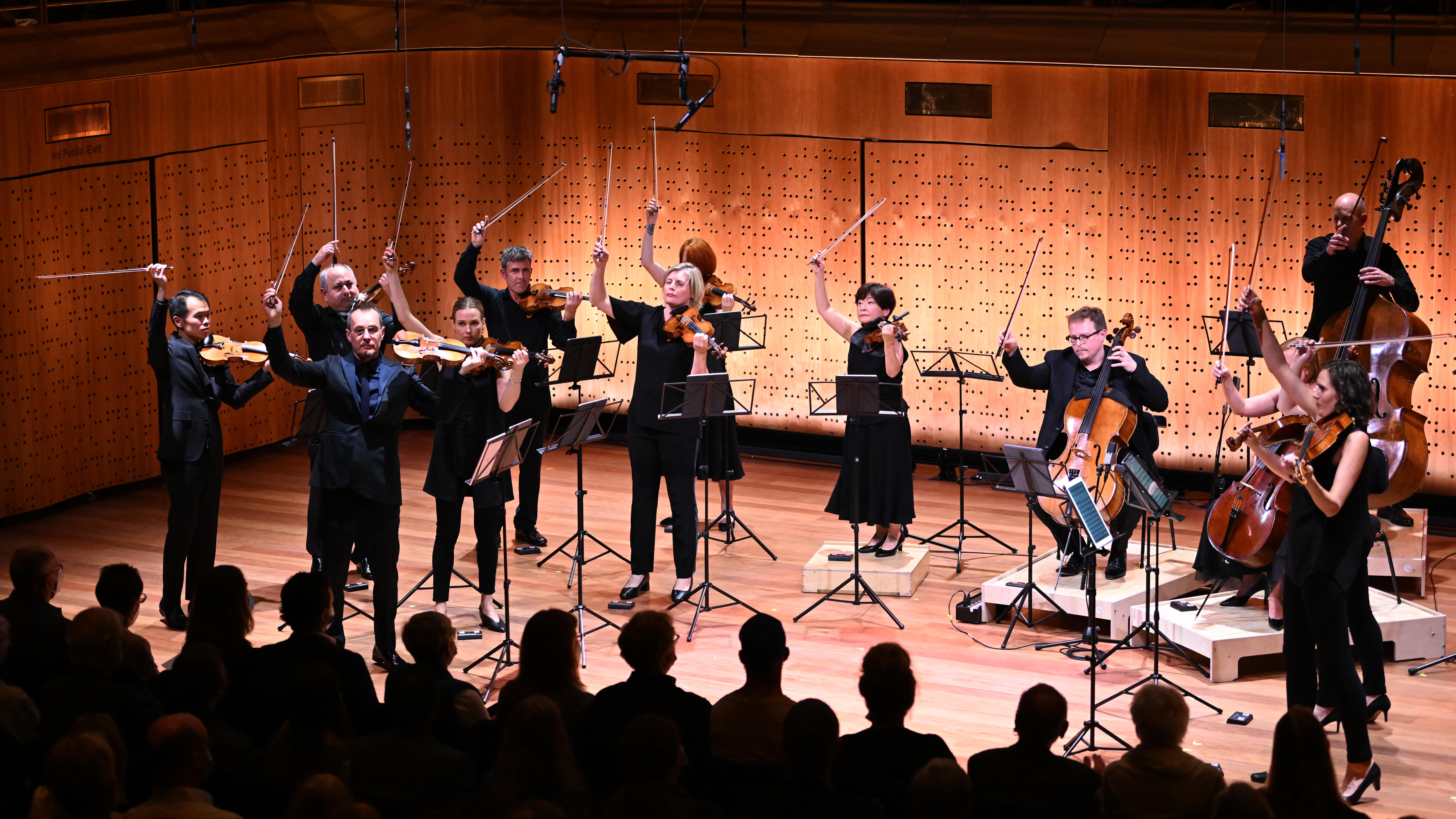 A concert of firsts
From the first Black American woman to have a work performed by a major US symphony orchestra, to the first composer to write with modern graphic notation, our national tour, The American, showcases true pioneers in American classical music.
The first Black woman to have a piece performed by a major US orchestra
In the first couple of years of the first decade of the 20th Century, a young composer enrolled in the New England Conservatory of Music, notable for doing so as a woman, and notable for doing so as a Black woman.
Florence Price (née Smith), whose father James Smith was the only African-American dentist in the town she lived in growing up, went on to become the first Black American woman ever to be recognised as a symphonic composer.
Price made history in 1933 when her First Symphony was performed by the Chicago Symphony Orchestra. It was the first piece of music written by a Black woman to ever be performed by a major US symphony orchestra.
She was the composer of over 300 pieces of music, neglected unfairly in her own lifetime but more recently given the recognition she deserves.
Half a century after Florence Price's history-making first, another first was being won by an American composer.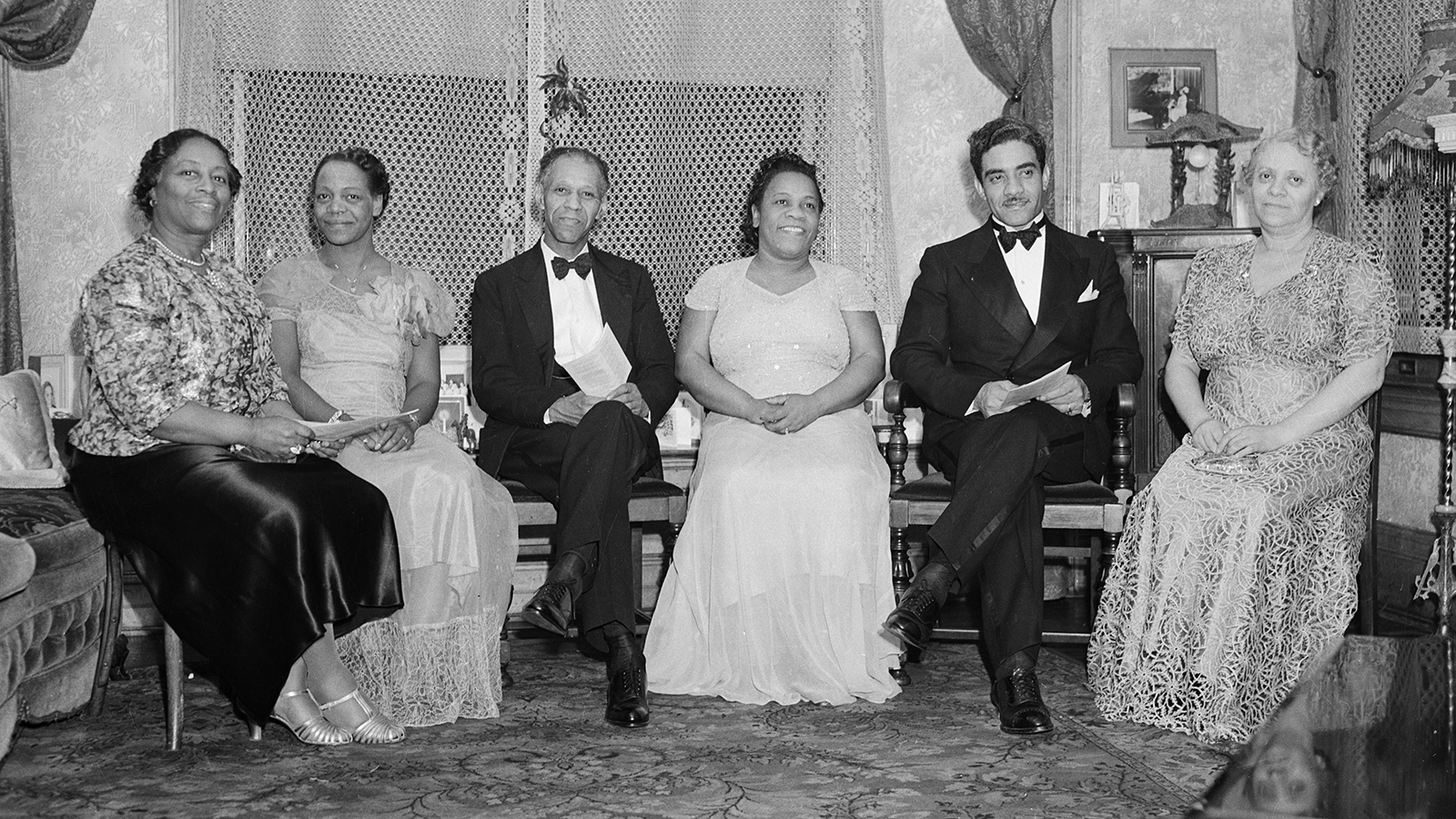 The first Black composer to win the Pulitzer Prize for Music
In 1996, Washington-born composer George Walker became the first Black composer to win the Pulitzer Prize for Music, when he was awarded the honour for his work for voice and orchestra, Lilacs.
Leading up to that, Walker's had been a life of firsts: in 1945, he became one of the first Black graduates of the Curtis Institute of Music in Philadelphia, and in the same year he earned a spot as the first Black musician to play New York's Town Hall in 1945. He went on to become the first Black recipient of a doctorate from the Eastman School in 1955 and the first Black tenured faculty member at Smith College in 1961.
Some of Walker's most performed pieces are the Lyric for Strings, his Pulitzer Prize-winning Lilacs, his Sinfonias and String Quartets, and his songs inflected with African-American spirituals.
A leading composer teaches at one of the first American conservatoires to admit Black students
In 1892, Antonín Dvořák – the first of the 14 children his parents had, as it happens – made his first trip to America. The country inspired him to write two of his best-known and best-loved works: the "American" Quartet and the "New World" Symphony.
During his time in the US, Dvořák also worked at one of the first conservatories to admit Black students.
"Dvořák's most radical gesture came neither in his music nor in his public statements but in his teaching at the National Conservatory of Music of America, in New York," acclaimed music critic Alex Ross writes for the ACO, ahead of our tour of The American. "Under the leadership of Jeannette Meyer Thurber, the conservatory had made the enlightened decision to admit Black pupils.
"Dvořák grew especially close to a young Black singer and composer named Harry T. Burleigh. who sang spirituals for him and showed him around New York. Dvořáks students also included the violinist and composer Will Marion Cook, who went on to play a pivotal role in Black popular music and served as a mentor to Duke Ellington."
While Dvořák's life and work was providing a seamless connection between core classical music and the driving, fresh sounds of New York jazz, another defining musical movement was growing in America.
The first composer to write with modern graphic score notation
A composer born over in Woodside in Queens was immersing himself in performances of dissonant, avant garde masterpieces by the serialists and modernists of the twentieth century. Morton Feldman, a composer who started his craft as a student of the students and followers of Schoenberg, Webern and the like, matched his ear for experimental music with a determination to explore experimental music notation.
His score for the 1950 solo cello piece, Projection 1, is held up as the first piece of graphic notation used to score an entire piece in modern times (graphic notation can be found in ancient scores, before the more uniform scores of the Baroque and beyond). He went on to help change perceptions of music interpretation and listening with his experimental graphically-scored music.
The first Harvard student allowed to submit a musical composition instead of a written thesis
Around 15 years later, one of America's, if not the world's, most well-known composers today was enrolling in Harvard University's arts department. John Adams went on to become the first Harvard student to be allowed to submit a musical composition as a senior honours thesis in place of the expected essay.
When he graduated from Harvard, Adams began to diverge from the approach avant garde modernist thinkers like John Cage were taking, in favour of the more melodic but still experimental genre, minimalism, which features small patterns of music repeated and varied to build longer works.
Some of his best-known pieces are his first opera, Nixon in China, Shaker Loops, and On the Transfiguration of Souls, which won the Pulitzer Prize for music.
Adams' first and only son (Adams also has a daughter, Emily), Samuel, is also a composer.
The first performance of Samuel Adams' first electric violin concerto
Samuel Adams is based in California and has composed numerous works for orchestra, string quartet and other combinations of instruments.
In The American, our concert of firsts, the first ever concerto for electric violin penned by Adams will be premiered by Artistic Director Richard Tognetti.
Samuel describes the concerto, which is called Echo Transcriptions, as "a series of waves, it's one unbroken line that crests and falls; there's no breath really in the entire work. The way it looks on the page is exactly how it sounds – like a wave."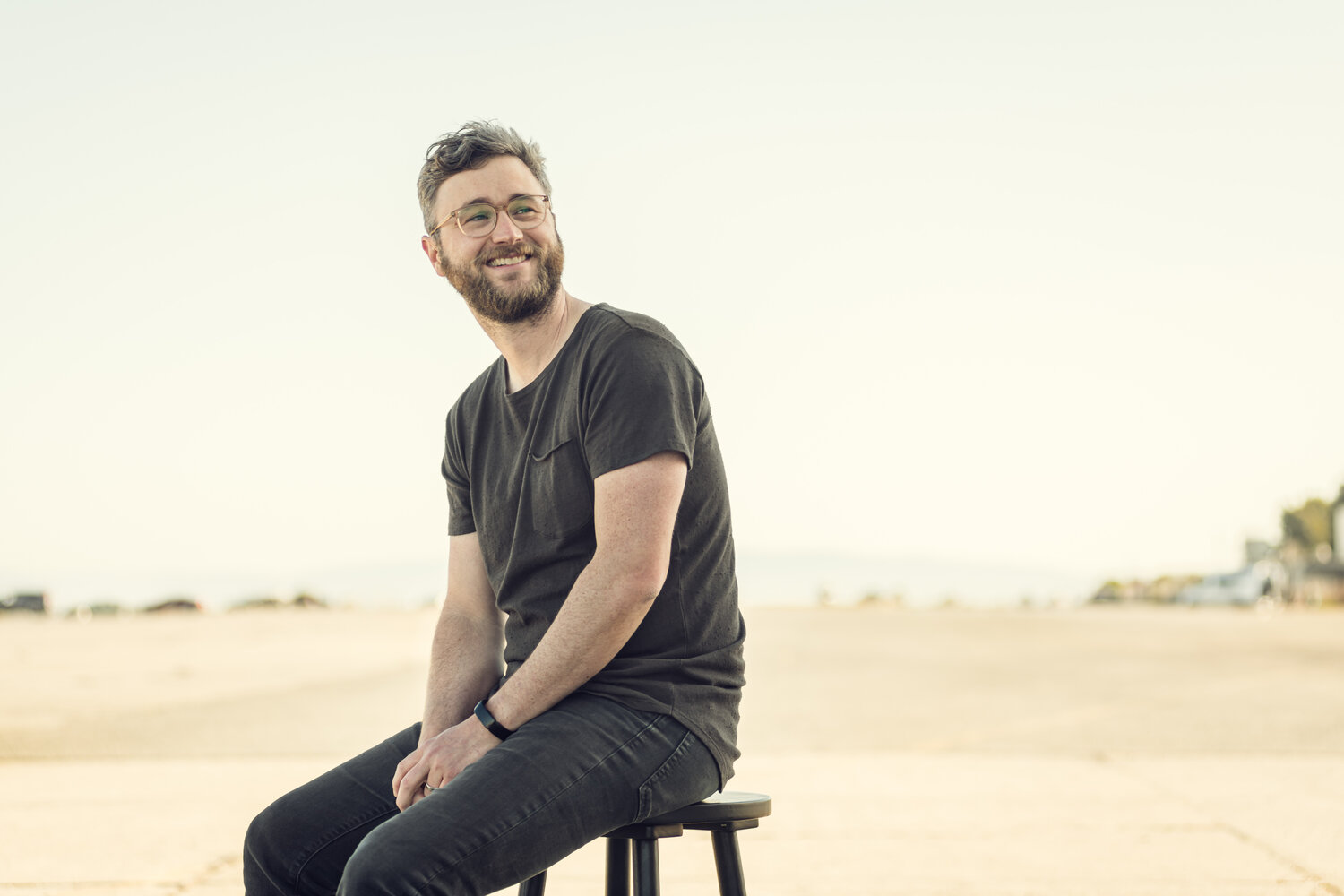 The first recorded composition of Bryce Dessner
A fellow contemporary composer of Adams', when he has his music-writing hat on, is Bryce Dessner. Also known for being a member of the rock band, The National, Dessner got his Master's Degree in Music from Yale and writes scores that draw on styles from eras and genres as diverse as Baroque and late Romantic music, folk music, and minimalism.
The first of his compositions to be recorded was Aheym, which has become one of his best-known works. Also on the program for the ACO's The American, Aheym tells the story of Dessner's Jewish grandparents' immigration to Brooklyn; "aheym" meaning "homeward".
The American tours to Canberra, Sydney, Newcastle, Melbourne, Adelaide and Perth, 11-23 November. Click here to book tickets in your nearest city.