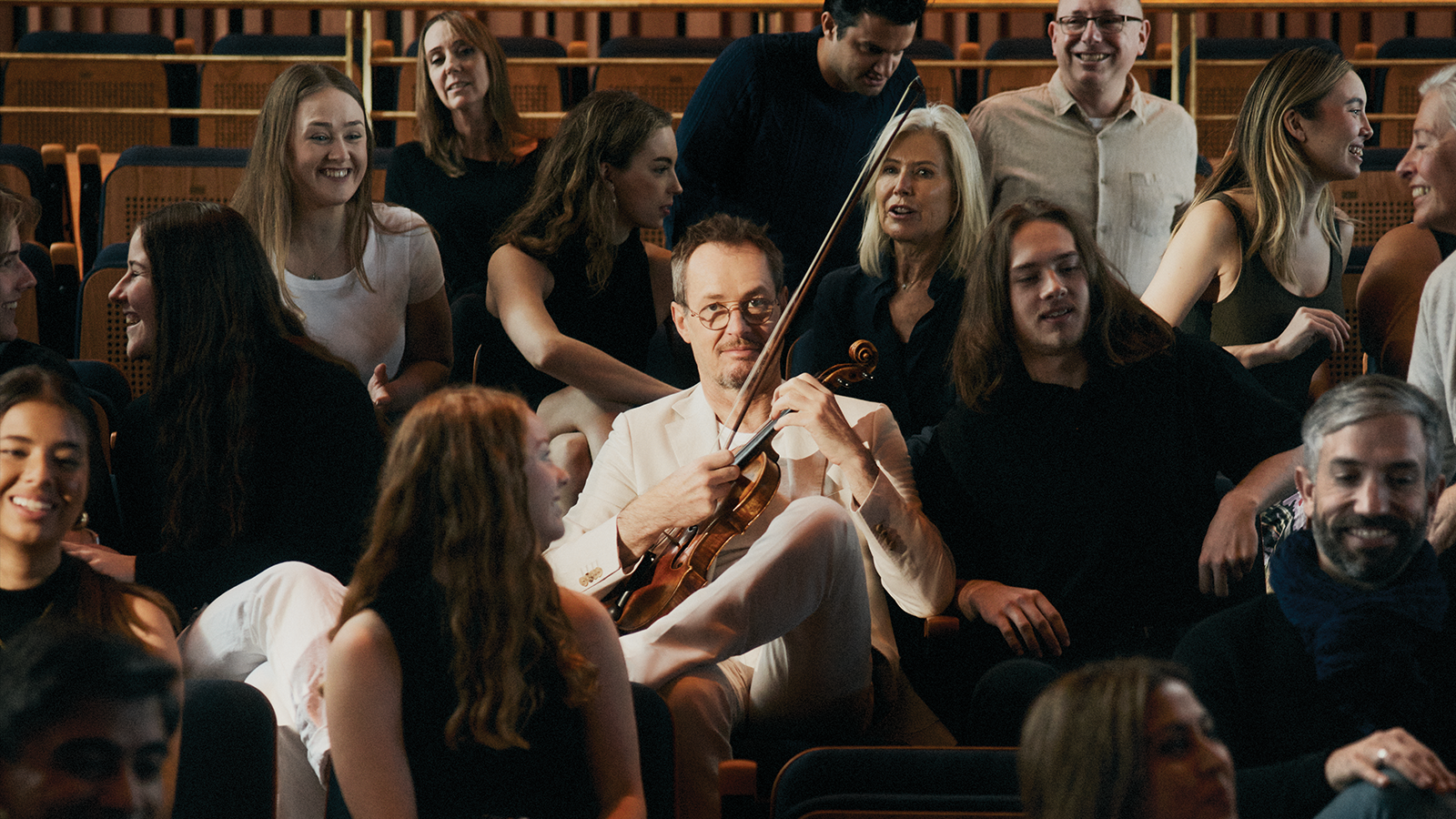 Welcome to ACO 2023
This is your invitation to the ACO 2023 Season.
Welcome
Wise wooden instruments. Horsehair and rosin. Handmade and bespoke. Craftsmanship that is both ancient and brand new.
The sound of instruments tuning backstage. The murmur of voices and laughter from the foyers. Our footsteps as we walk out onto the stage. The inhale – from musicians and audience – before the first note.
2023 isn't another new beginning. It's a continuation and evolution of everything that has been, in the space-time continuum.
We're not just here simply because of you. We are here for you.
So please come inside our world. Take your seat. Lights down. Turn the page.
– Richard Tognetti
Artistic Director
---
Within these pages, we reveal a Season that embraces and intertwines unexpected sound worlds; where we spotlight the unexplored, and beloved masterpieces are heard anew.
Richard and the Orchestra will traverse the world as only the ACO can, from the cobblestoned streets of Italy and the lush Hungarian countryside, through to the vast expanse of the Ottoman empire and the daring innovations of cinema.
The Orchestra will host some of the world's great virtuosos and continue to champion the talent amongst its own ranks, all the while performing at its brilliant, energising and inimitable best.
So, be it your first ACO season or your fortieth, I invite you to lean in, embrace the adventure and join us – old wooden instruments and all – in 2023.
– Richard Evans
Managing Director
Click here to discover the ACO 2023 Season and subscribe.