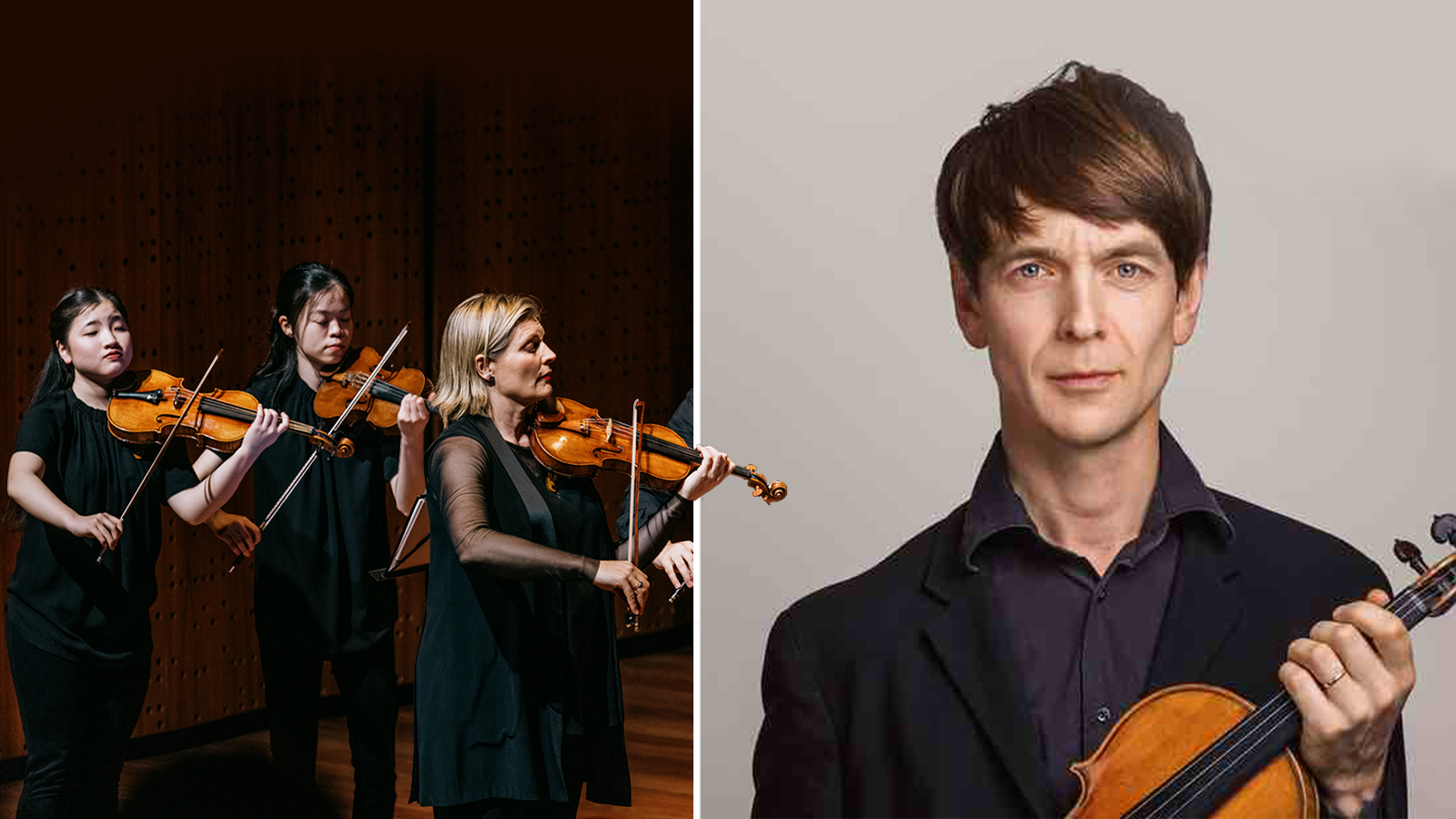 'A huge delight': Matthew Truscott on ACO Collective
The British violinist introduces the music he has programmed for ACO Collective to perform at ACO Pier 2/3, and around New South Wales and Queensland, this September.
This is a tour on which I had hoped to embark with the wonderful ACO Collective in September 2020. That it has found new life for this season is a huge delight.
My last visit in 2018 left such strong memories of a new musical community and landscape, and it is thrilling to be continuing that discovery.
Here we present music with energy and drive, the irresistible pulse of the dance.
We begin with music by one of Australia's best-known and most-performed composers, Ross Edwards. Chorale and Ecstatic Dance is both meditative and energised, true to Edwards' mission to reconnect music with elemental forces and restore its traditional association with ritual and dance.
Purcell's music is unique in its exoticism and sensuality, miraculously emerging as it did from the troubled times of late-17th-century England. The Fairy Queen is the epitome of his theatrical style. Here we play a suite of brief but very potent dances, which were originally mixed with arias that were by turns bawdy and passionate, referencing night, love, nature and mystery.
Stravinsky's Three Movements from Petrushka offers a new string arrangement of his celebrated and kaleidoscopic score, written for Diaghilev's 1911 Paris season with Ballets Russes. Charting the loves and jealousies of three puppets, this music remains a high-water mark for energy, clarity and invention.
Holly Harrison's music is full of "riotous energy, eclectic rhythmic complexity" and "inventive, witty and invested with thrilling dynamism and momentum". Black Ice, commissioned by the ACO, is a new work for strings by this exciting young Australian composer.
Bartók's Divertimento, his masterpiece for strings, bristles with rhythmic and harmonic energy, exploiting the tension between old forms and new language. Vigour and vitality burst from within Bartók's masterfully controlled writing. A totemic piece which is thrilling to experience live and a gift for the exuberance and virtuosity of this young group.
Matthew Truscott
Director and Violin
ACO Collective: Ecstatic Dances is touring to venues in New South Wales and Queensland, 9-19 September, and ACO Pier 2/3 on Thursday 7 September, 7pm.