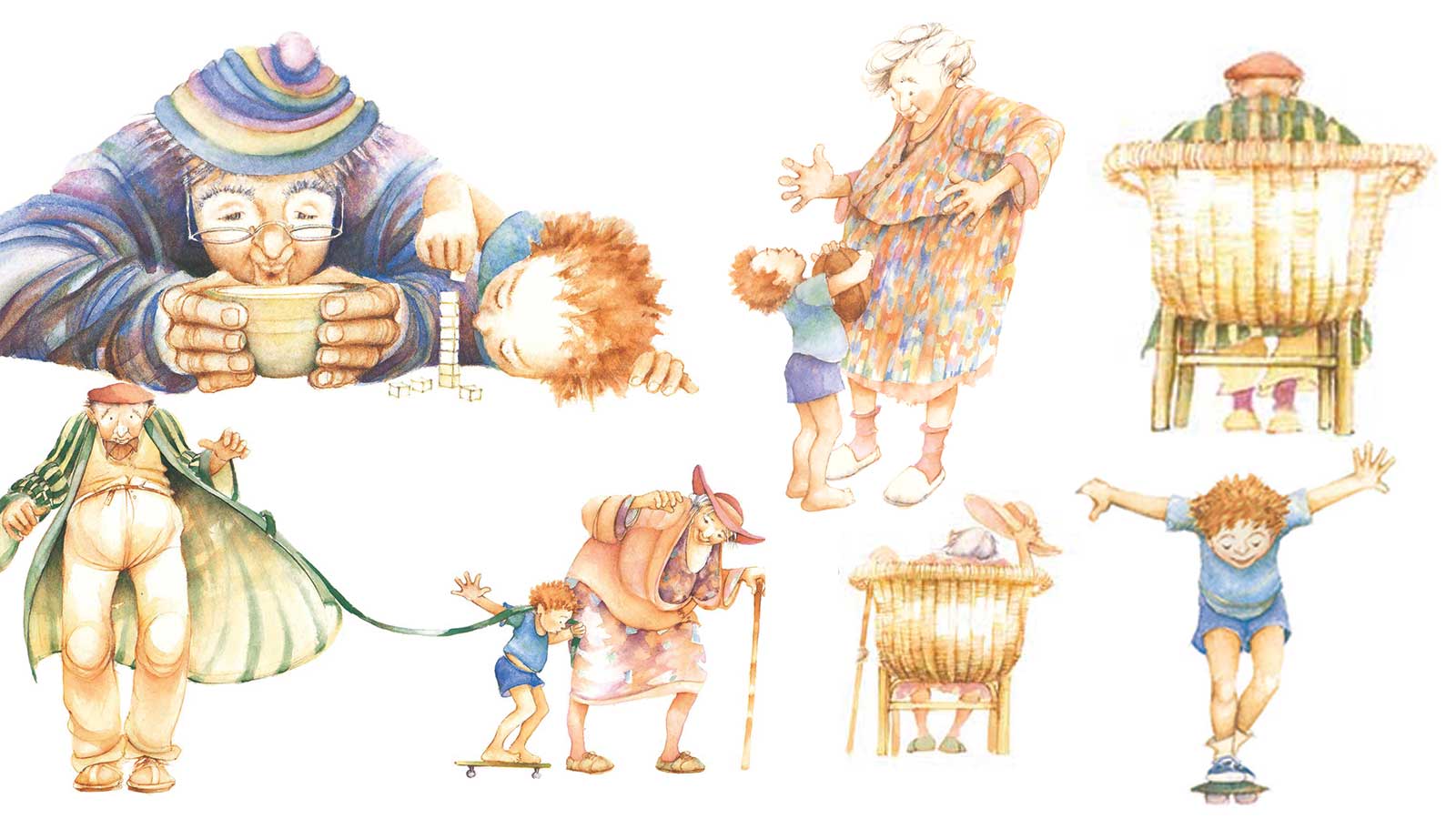 Meet the characters in Wilfrid Gordon McDonald Partridge
'Mrs Jordan who played the organ', 'Mr Tippett who was crazy about cricket' and other colourful characters are part of Mem Fox and Julie Vivas's beloved Wilfrid world.
In their children's book, Wilfrid Gordon McDonald Partridge, Mem Fox & Julie Vivas have created a beautiful world in which intergenerational friendship, and the power of memories, can be discovered and rediscovered by young and old alike.
As we continue touring our award-winning stage adaptation of this moving story, and prepare to stage it at ACO Pier 2/3 during the July school holidays, we'd like to introduce you to the vibrant characters you'll see brought to life on stage.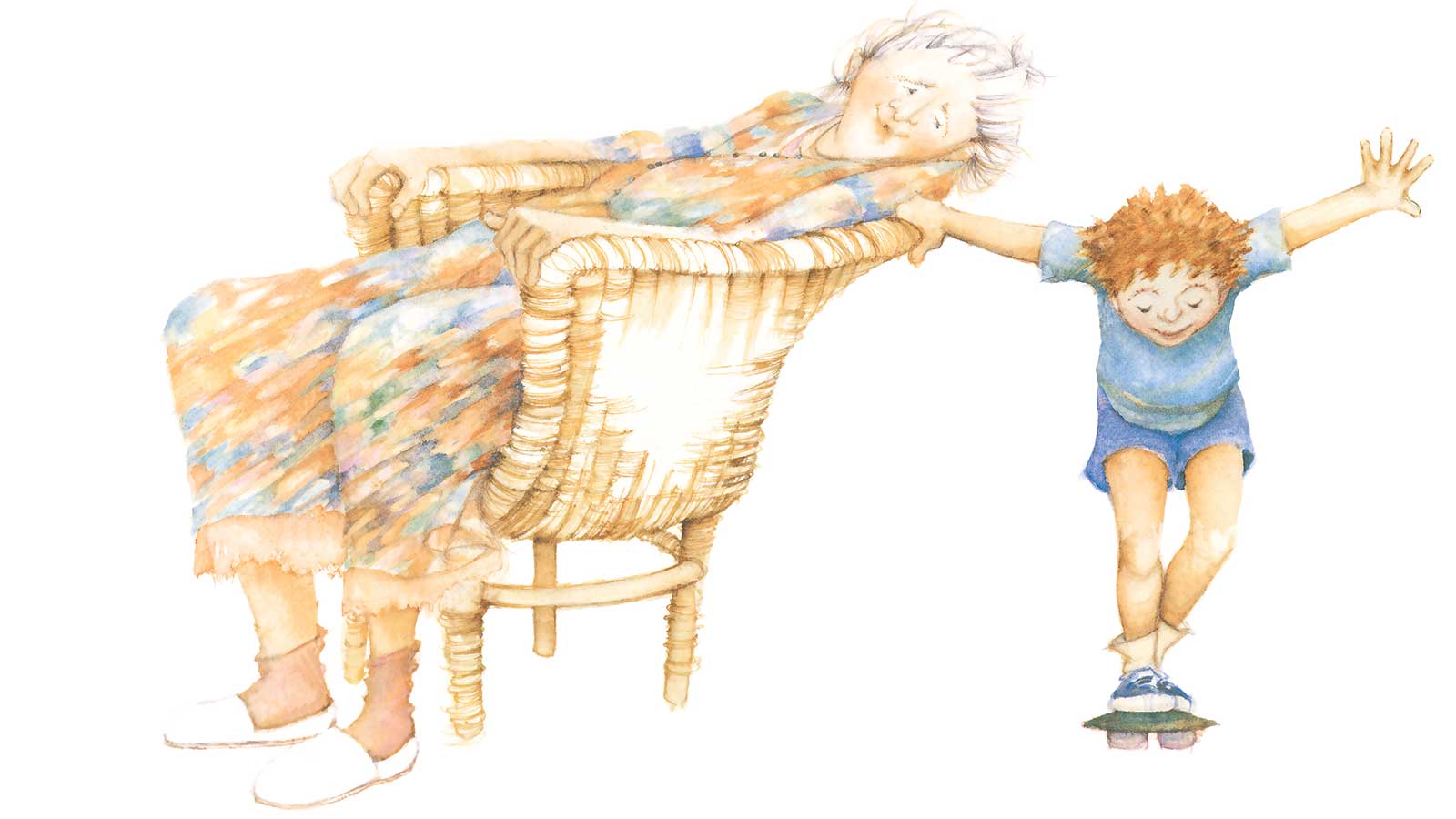 Wilfrid Gordon McDonald Partridge
Wilfrid Gordon McDonald Partridge (pictured on a skateboard, above) is a small boy who "wasn't very old either," to quote the book.
"Wilfrid Gordon McDonald Partridge was my father's full name," writer Mem Fox explains on her website. Mem's father's father lived in an old people's home.
"When I visited him, I noticed—and mourned—the lack of children… So I decided to write a book that might bring children and the elderly together in the hope that teachers might initiate the inter-generational contact," she writes.
How beautiful.
In the book, Wilfrid's house is next to an old people's home, and he is indeed friends with the people who live there.
Let's meet them.
Miss Nancy
Wilfrid's best friend of all, Miss Nancy, has four names – Nancy Alison Delacourt Cooper – just like Wilfrid! He trusts her, and he tells her all of his important secrets.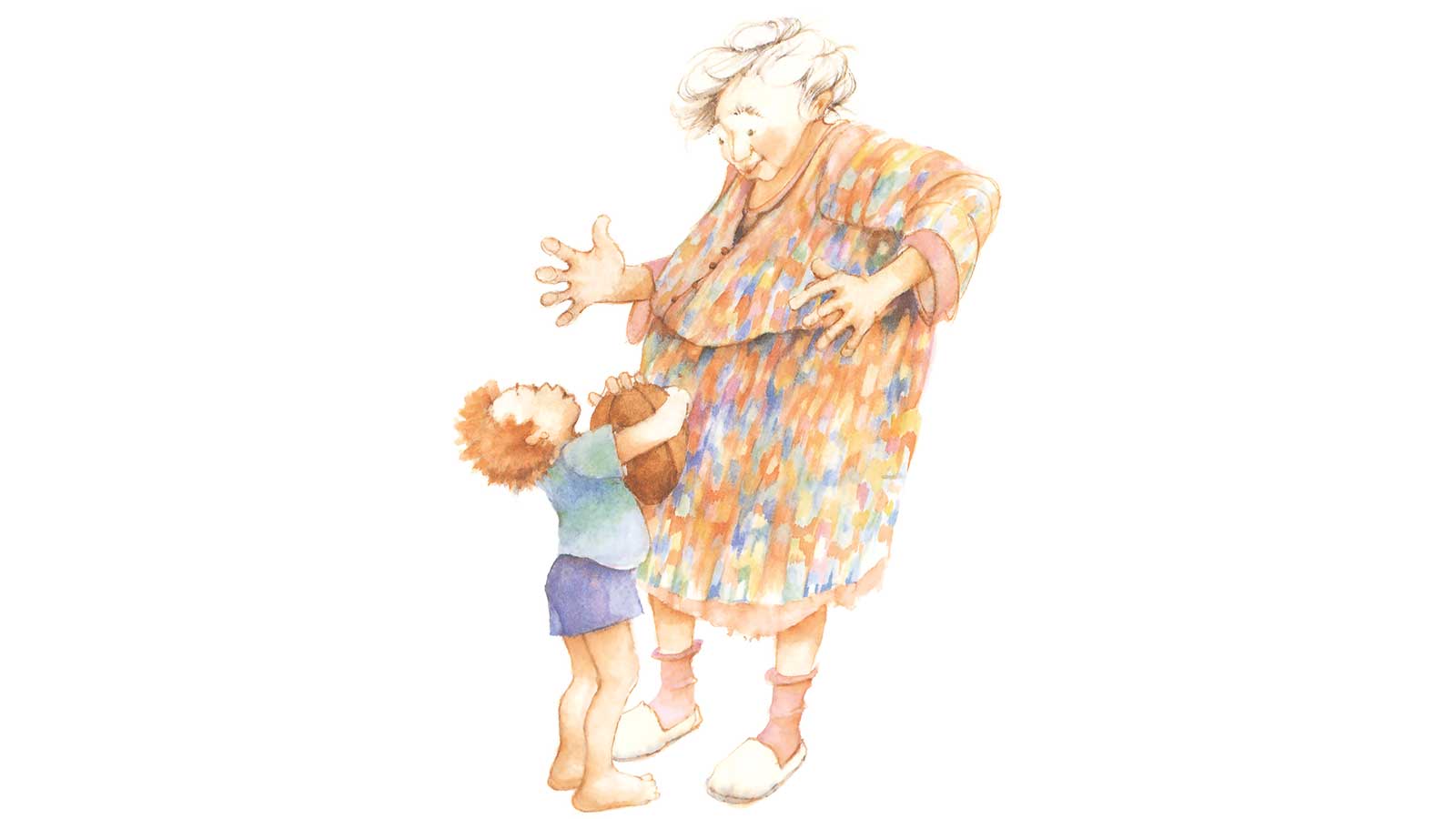 Mrs Jordan
Donning a purple bobble hat, Mrs Jordan is known for her love of playing the organ.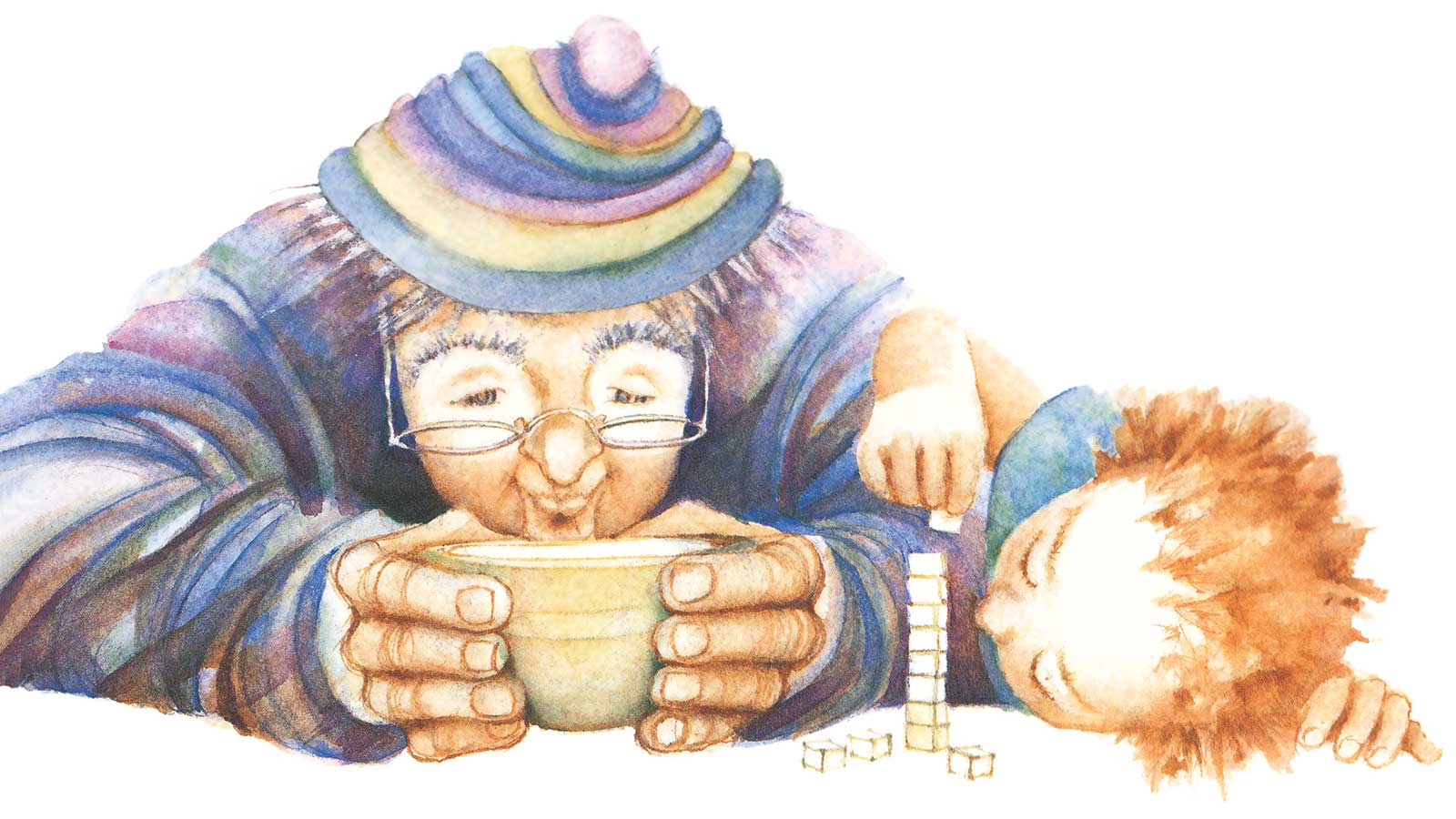 Mr Hosking
He likes to tell Wilfrid scary stories. And Wilfrid listens.
Mr Tippett
Well, old Mr Tippett loves cricket. He's crazy about it!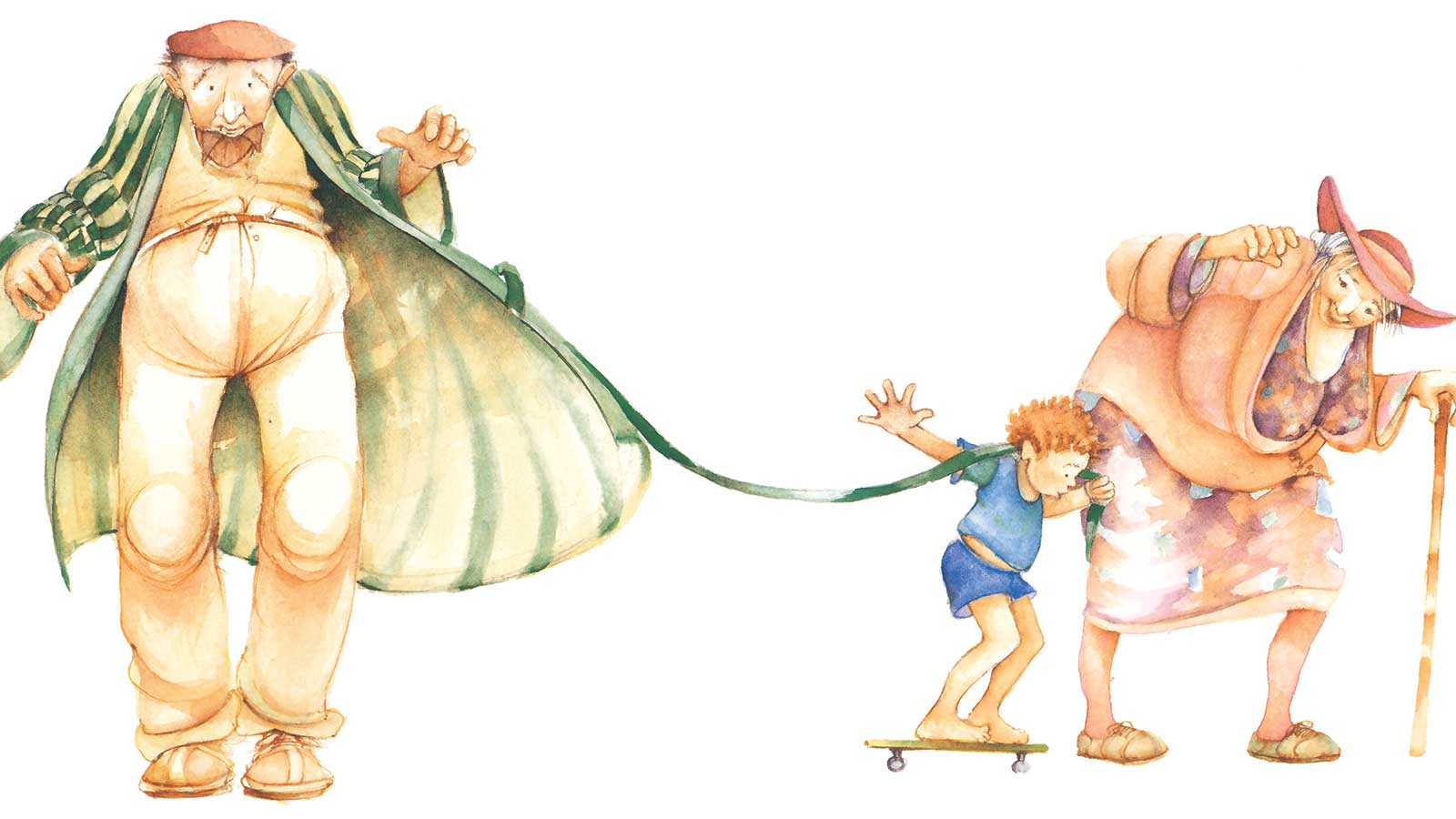 Miss Mitchell
Her limbs not what they once were, Miss Mitchell walks with the help of a wooden stick.
Mr Drysdale
Now this is a man with a booming voice; a voice like a giant! And My Drysdale's voice is something Wilfrid is fond of.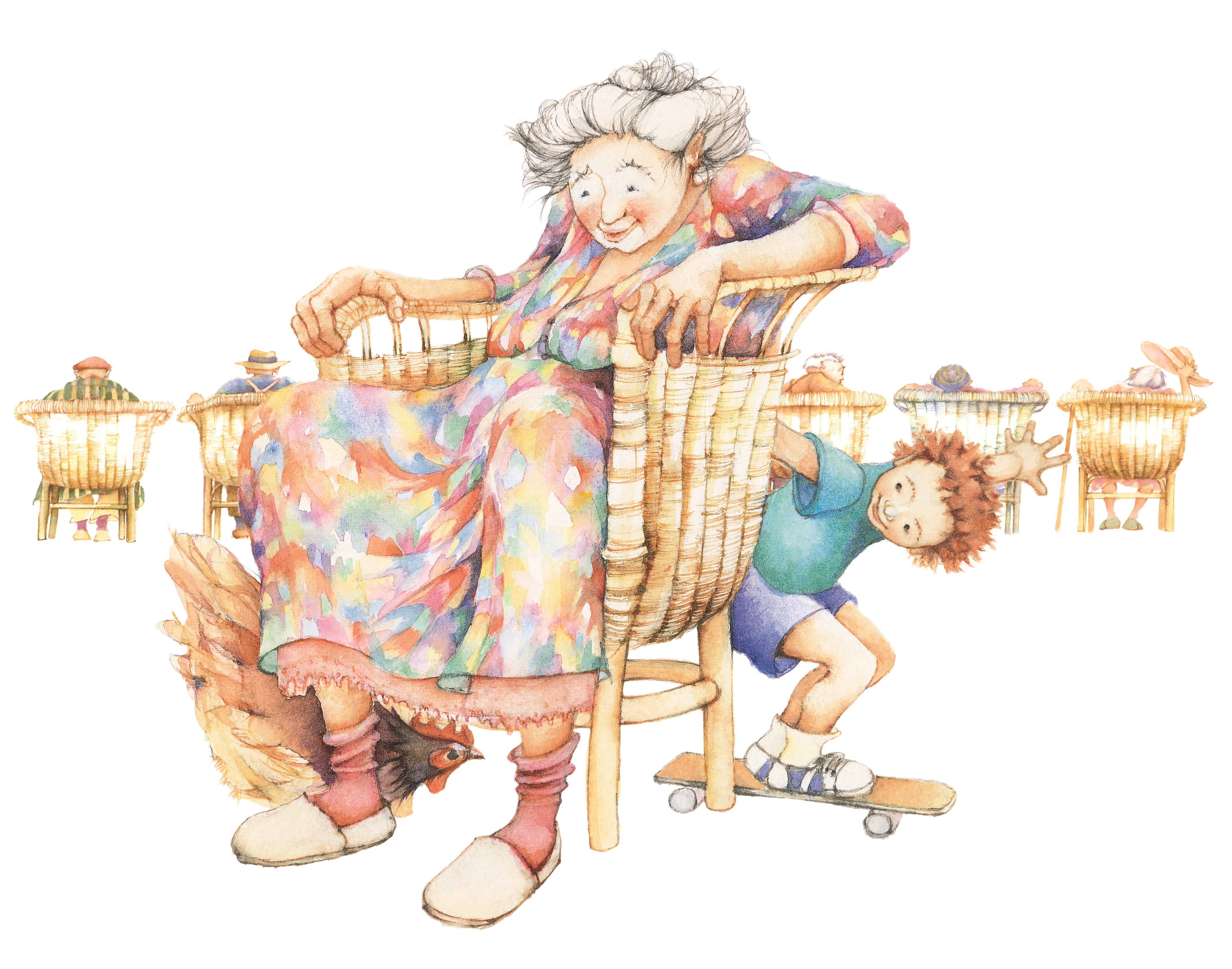 Writer Mem Fox's grandfather had friends in his old people's home, just as Miss Nancy and Wilfrid do. "The other old people in the book have the dignity and characteristics of the people who lived in the same home as [my Grandfather]," Mem writes on her website. "'Mrs. Morgan' lived next door to him and played her organ for hours, crying from what was then called 'melancholia'. We now call it depression. 'Mr. Bryant' was very tall. 'Mr Hosking' wasn't an old person—he was one of my favourite colleagues at the college where we both taught."
It's incredibly moving to think of how the fabrics of these people's lives weave together in homes such as these. And how their visitors can bring such light and joy.
We can't wait to share these kinds of interactions with you through our ACO Families production of Wilfrid Gordon McDonald Partridge, tours in New South Wales until 1 July, and playing at ACO Pier 2/3 in Sydney's Walsh Bay Arts Precinct, 9-15 July.
Why not take part in our special Wilfrid-inspired creative activities to get excited for the show? Download the printable activity sheet and test how well you know the characters with our matching activity, or try interviewing someone special in your life to learn more about their memories.
Click here to download the activity sheet.
Click here to discover and book Wilfrid Gordon McDonald Partridge.