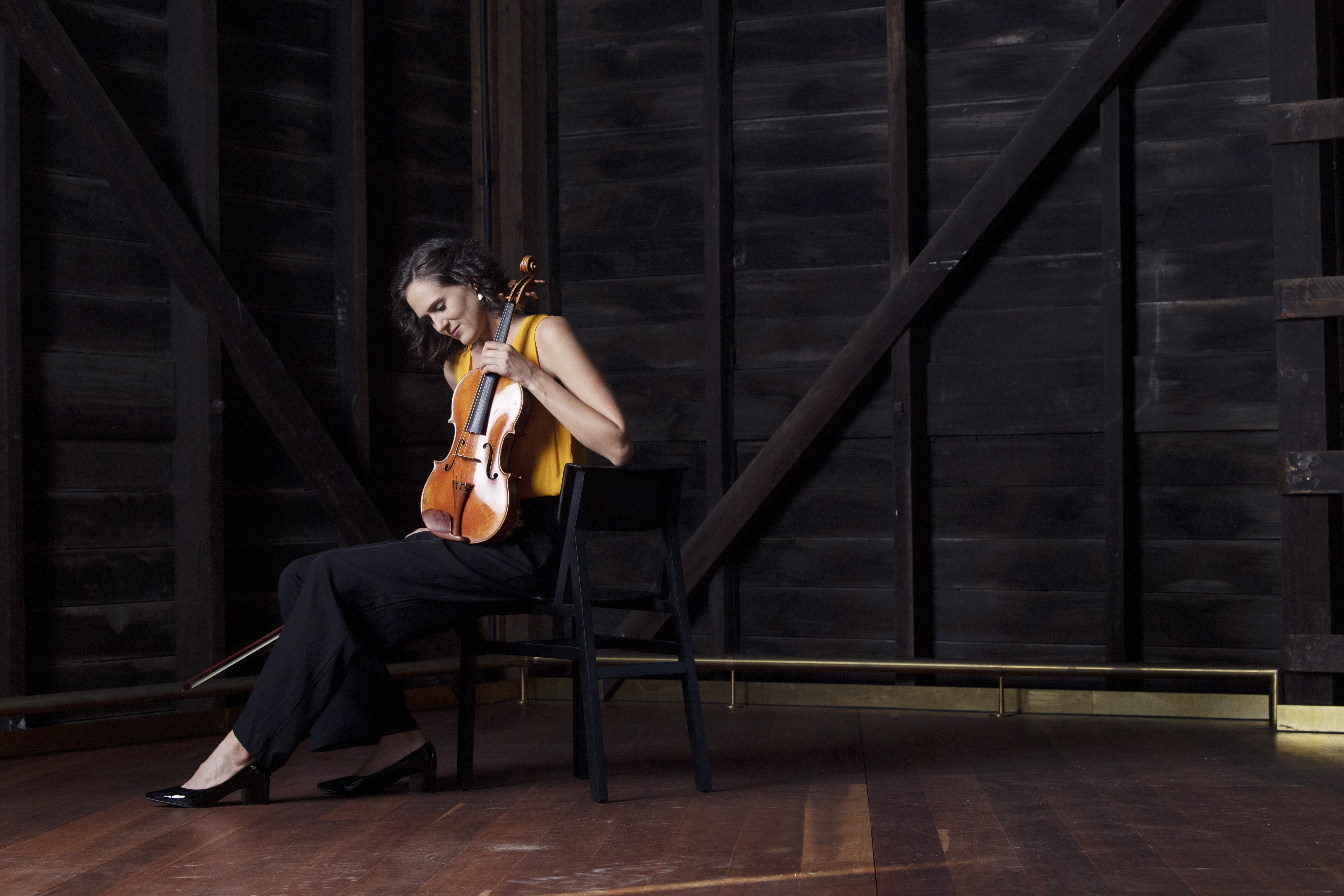 Aus Music Month: 'I spend my savings on commissioning'
ACO Principal Viola, Stefanie Farrands on commissioning new music from Australian composers.
ACO Principal Viola Stefanie Farrands is passionate about commissioning new music, especially that of Australian composers.
As Aus Music Month kicks off, we catch up with Stef about her passion for commissioning.
A passion for commissioning new music
"I think everyone should be collaborating with composers, it's an essential part of being a musician," Stef tells us. "We are so lucky to be able to have composers in the flesh all around us, and I think musicians need to be more proactive with commissioning works."
A lot of 'classical' repertoire performed by orchestras and soloists was written by composers who are long gone, so collaborating with living artists is a gift.
Stef was lucky enough to have a concerto written for her when she had just swapped from the violin to the viola, at the age of 16. "Since then I've been fortunate to have composers write for me regularly through the help of the Freedman Fellowship and supportive orchestras," she shares. "I also choose to spend my savings commissioning new music. And I'm just very lucky that every composer I have approached has said yes!"
She's passionate about commissioning works that she puts love into, and ensures are performed more than once.
Stef's philosophy is simple: "good music should be played."
Working with Australian composers
Stef especially loves commissioning new music from Australian composers. And her reason at first appears simple, but is a profoundly musical choice when you consider it: proximity.
"I love supporting and collaborating with Australia-based composers because I am also based in Australia. I can knock on their door and ask them questions," she points out. "It's important to recognise and cherish the artists you are close to.."
That being said, she doesn't discriminate and loves collaborating with all types of artists.
"I'm most interested by a composer because of what and how they write, rather than where they were born," she says. "I admire musicians for how they express themselves rather than what instrument they play. You don't need to go further afield for quality, quality is simply found where quality is!"
Australian composer Holly Harrison wrote a Vola Concertino for Stef and the Tasmanian Symphony Orchestra in 2019. "The concertino, Hotwire, is a pocket rocket and full of bluegrass and exciting sounds," Stef enthuses. "It was a pleasure to work with Holly on that."
How do I start if I want to commission music?
"If you want to start commissioning new music, dive right in and take a risk. Listen to as many composers as possible and see who you might be inspired by," Stef recommends.
When commissioning, you ideally start by choosing a composer whose music you love, and who writes for the kinds of occasion, and the instrumentation, you might have in mind.
Contact candidate composers or their publishers, and general advice for the business end of things is to negotiate the commission fee based on the length of the work, number of performers, the budget you have as the commissioner, and the composer's reputation. It's always important to do lots and research and seek professional advice for this.
"Composers need artists who want to play their music. I love looking back at what instigated composers to write pieces in the past," Stef smiles. "Often it was because they were inspired by one particular performer. These pieces have stood the test of time, and exist simply because of one collaboration."
It's inspiring to think of the legacy one moment of inspiration can have.

Aus Music Month celebrates all Australian music and music-makers every day in November. Click here to find out what our friends at ABC Classic have planned, and join the ACO at one of our concerts to celebrate with live music. Visit aco.com.au/whats-on.