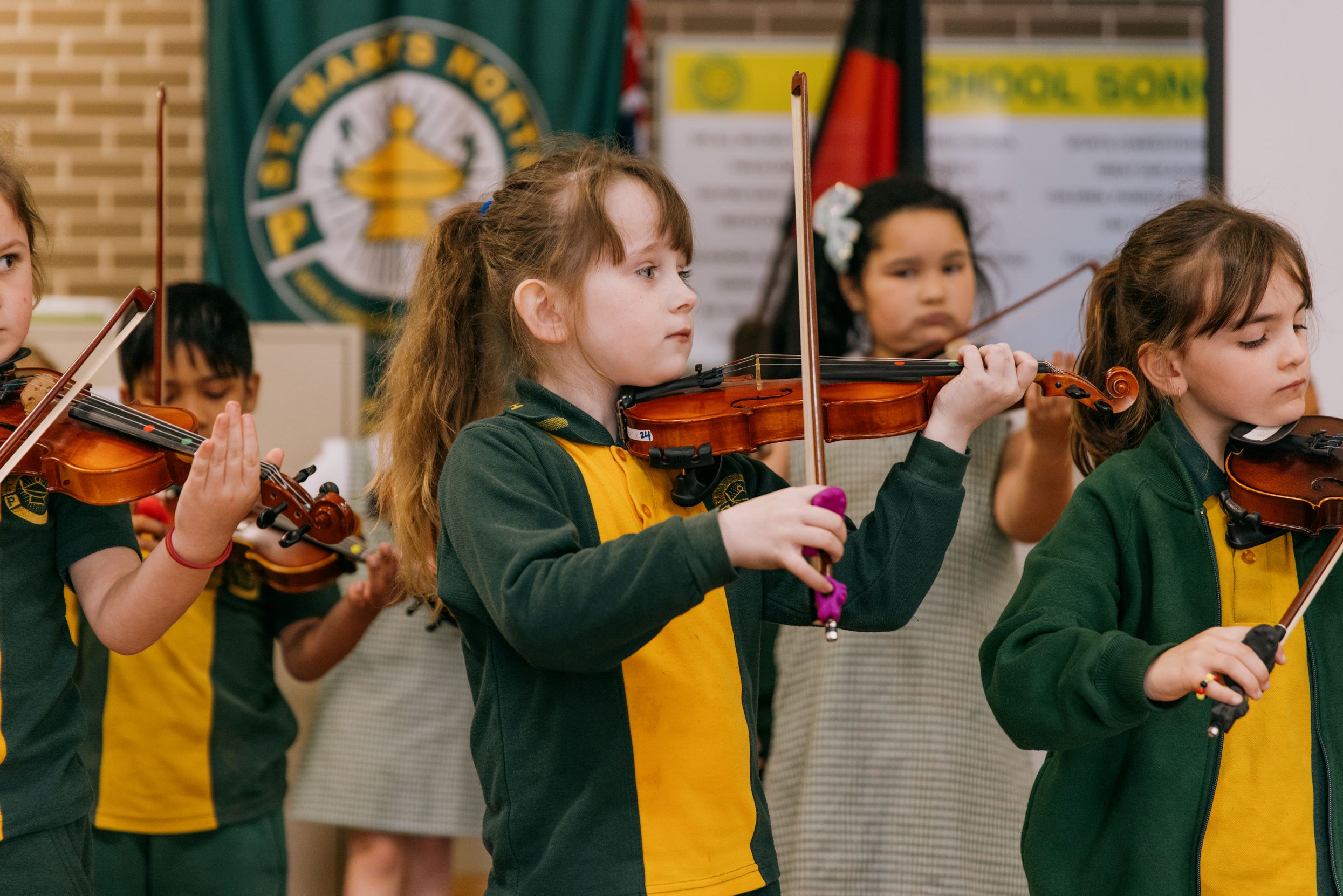 ACO Foundations Case Study 2: Meredith's Story
How Meredith, who was selectively mute, found her voice through music.
Meredith is a student in Year Six who joined ACO Foundations when she was in Year Two in 2019. Meredith is a First Nations student who is a selective mute, meaning she does not often communicate verbally in class. She rarely engaged in conversation with teachers or her peers since she began school in kindergarten.
It seems the violin has changed Meredith's world. She has taken to the violin like a duck to water and her violin teacher reports that she has an incredible amount of natural talent. What is most interesting about Meredith's journey in the ACO Foundations program is that while she is in music class, she speaks freely and easily.
Once Meredith enters the music room each morning, she becomes a person who is brave enough to talk. The likely reason for this significant change in her ability to communicate is that music learning has allowed her to engage with sound differently and safely.
Read more: ACO Foundations Case Study 1: Lachlan's Story
Selective mutism can occur due to problems with sound processing, a speech or language problem such as stuttering, or an anxiety disorder. Music learning simultaneously challenges the auditory processing system to become more attuned to sound and sound differences, while also lowing cortisol (stress hormone) levels and raising serotonin (connection and safety hormone) levels. This combination will be working to address the many underlying issues Meredith may be experiencing which are resulting in her selective mutism.
It is also likely that the positive effects of relational learning are at play. Safe, positive, encouraging longer-term relationships between students and their teachers have been shown to have a positive impact on learning and motivation. The relationship developed between Meredith and her violin teacher over time, through small group and private lessons, is likely to have helped Meredith develop the confidence and the motivation to speak more freely.
Meredith is the first person in her family to learn to play an instrument. She and her mum now search for classical music to listen to together. Without ACO Foundations, Meredith may never have been given the opportunity to find her voice through music. This is a gift that is simply priceless.
Read more stories in our ACO Foundations 2018-2022 Report