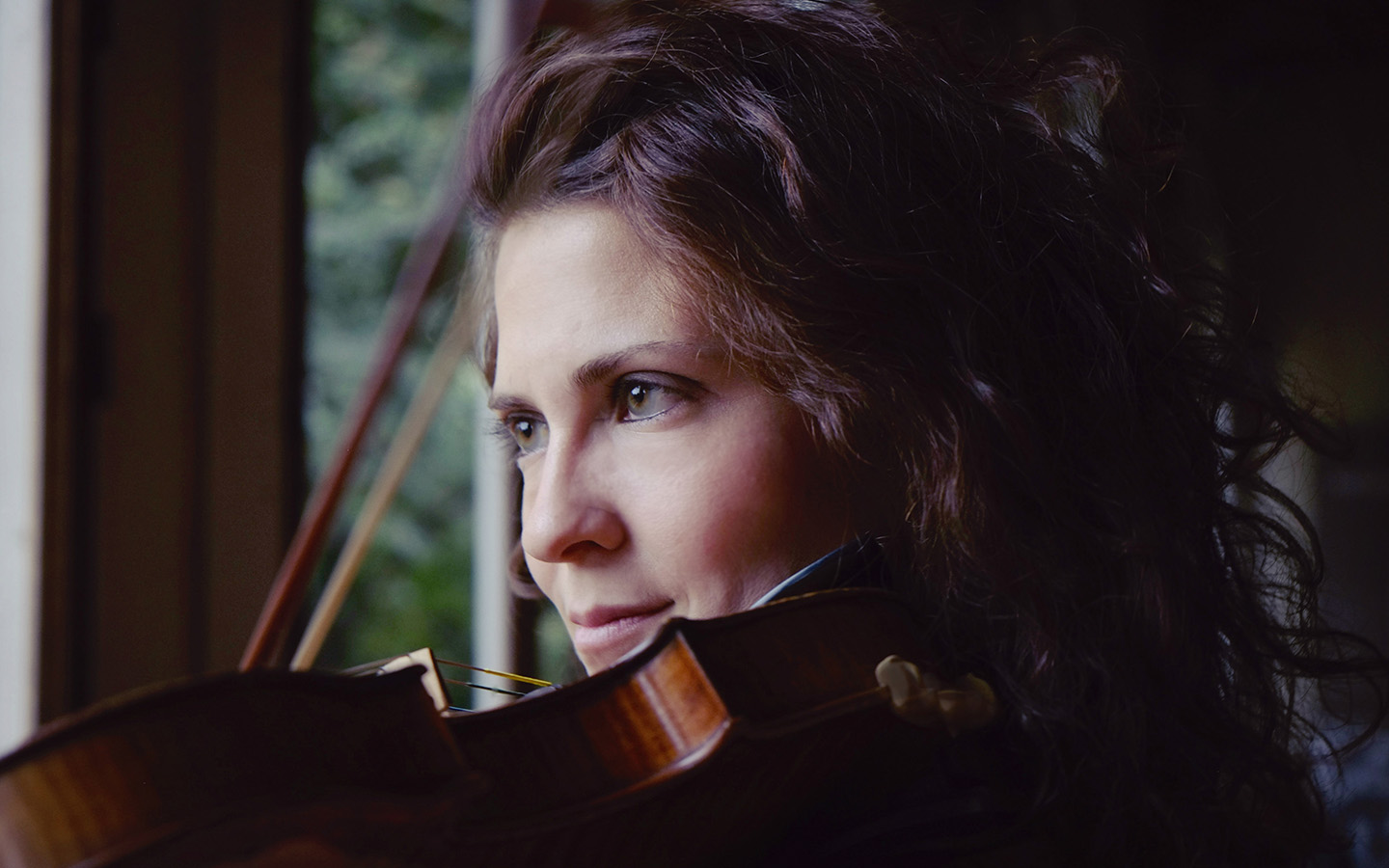 Lorenza on the European stage
Discover more about the international influence of our first guest director of 2019, the ever talented Italian violinist Lorenza Borrani.
Nestled in the sleepy town of Formigine in northern Italy a musical revolution is underway. A collective of young musicians from across the globe, who go by the name of Spira Mirabilis, dedicate themselves to world-class performances of classical music that embrace a spirit of experimentation.
For every revolution there must be a spark to ignite the flame and for Spira Mirabilis that spark is Lorenza Borrani, the fiery Italian violinist who returns to Australia as Guest Director of our upcoming tour Beethoven & Prokofiev next month.
Considered to be pioneers in changing the topography of the music world and the way musicians and audiences alike experience concerts, Spira Mirabilis focuses its energy on a single piece to be performed at their concert. The collective never perform with a conductor, instead they take a democratic approach to the interpretation of the pieces they perform.
For its members, there's as much to be discovered in the process of practicing the works as there is performing it, and then some. In explaining this somewhat unique concept their website declares, "We don't think of [the concert] as something final but as a picture of us at a certain stage of our maturation and growth.
It's this vision, instilled and sustained by Lorenza and the other founding members of Spira Mirabilis, that's made this collective such a force in the European culture scene. The Times UK described the orchestra's 2018 performance in Bath "like a living tableau in front of the stage's black backdrop, and every moment seemed alive and fresh."
Lorenza's influence on the European stage is not only felt in this unified group but also in her 10 year standing role as Leader of the Chamber Orchestra of Europe.
While for some working between these two orchestras which perceivably are polar opposites when it comes to both philosophy and execution may be challenging, Lorenza finds learning opportunities in both. During her last tour with the ACO, Lorenza revealed to our friends at Maserati that "the approach is completely different, but both realities give me a huge mountain of experience and opportunities to learn and grow."
It's this attitude coupled with the violinists passion and warmth that have the musicians of the ACO over the moon for her return in March. As a musician who enjoys pushing the boundaries of what classical music means, it's no surprise Lorenza's fits in with the Orchestra like a missing piece of the puzzle.