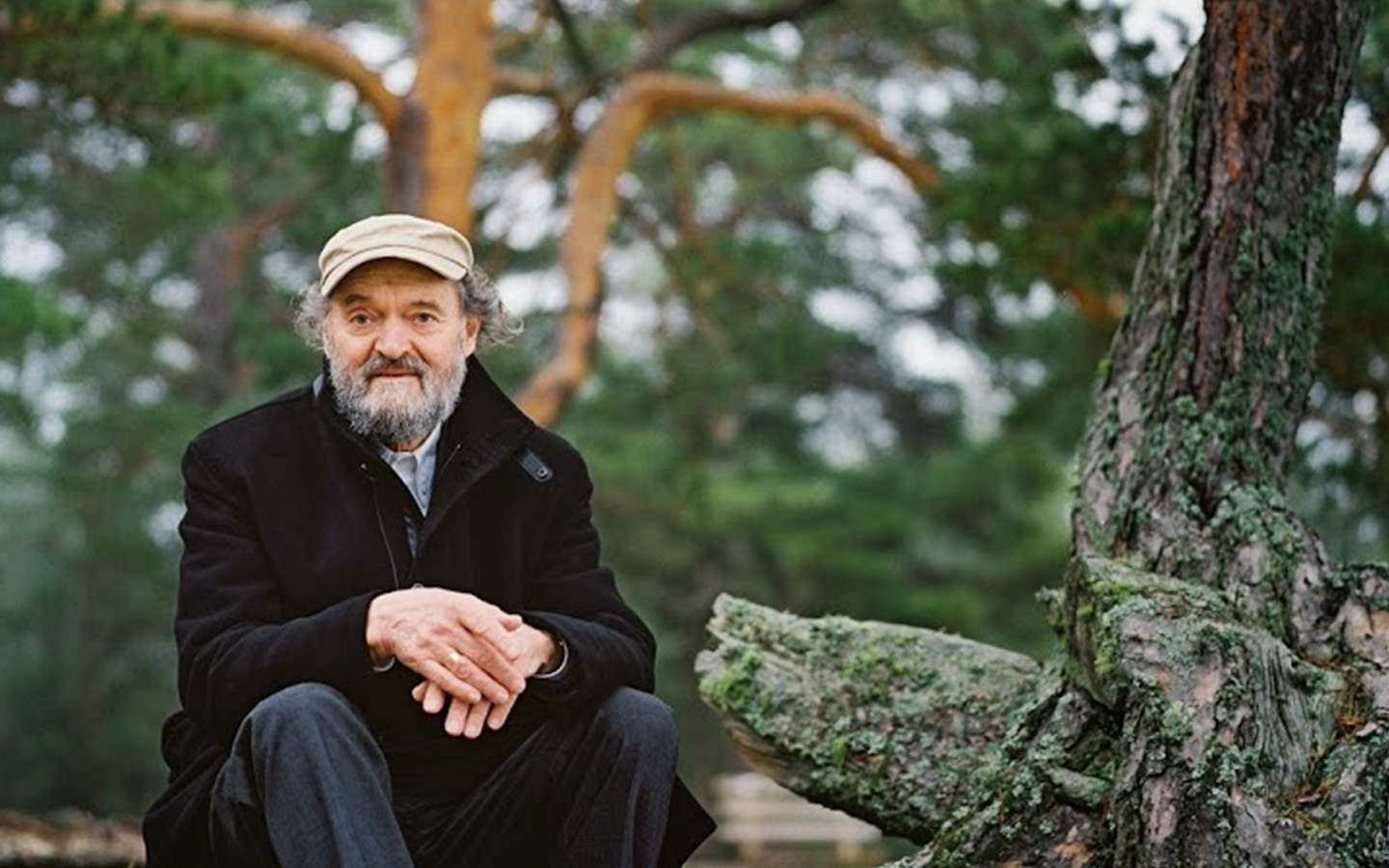 Arvo Pärt's Influence
Learn more about the influence of Arvo Pärt, who continues to inspire modern artists across diverse musical genres.
"One line is my sins. The next line is my forgiveness for sins."
This is how the 83-year-old Estonian composer Arvo Pärt describes his compositional system, 'Tintinnabuli'. The unique musical style, for which the devout Orthodox Christian is globally renowned, emerged after an eight-year period of near compositional silence from Pärt, and has since earned him international accolades for its minimalist approach that can transport audiences to an otherworldly space.
Pärt, an avant-garde artist with a transcendent appeal, is the world's most performed living composer. His influence stretches across the breadth of musical realms from electronica and hip hop over to heavy metal and post punk.
PJ Harvey, Radiohead's Thom Yorke, Nick Cave and Björk all attest to Pärt being a significant influence and inspiration on their work.
PJ Harvey, who told Estonian paper Eesti Ekspress that listening to Pärt's Tabula Rasa is "such a consuming experience I can only do it once a year", credits the composer as being a key influence in her experimentation with new sounds and techniques throughout her 2007 album White Chalk.
More soulful and reserved than her previous recordings, it's easy to recognise the influence of Pärt's spiritually guided music, with the singer-songwriter musing in an interview with NME, "I've never used this voice before. I call it my 'church voice'."
Thom Yorke also praises the composer as a guide in his musical development and awakening.
"Arvo Pärt's music... is like knocking on a wall and a hole appears in the wall where you can see a new world which you were completely unaware of the existence of," said the Radiohead frontman in an interview with Brian Draper.
The imprint of Pärt's musical world also impresses onto the post-punk universe, with Nick Cave being a professed fan of the composer. Cave's film scores are regularly compared to Pärt's music, the most recent being his soundtrack for The Road, which is said to have been inspired by Pärt's Für Alina.
Icelandic singer songwriter, Björk, a long-time fan of Arvo Pärt perhaps best sums up the composer's ability to connect with such an expansive audience. "[Pärt] gives space to the listener. He [the listener] can go inside and live there," she remarks of his enlightening work during an interview with Pärt.
Appealing to both musical scholars and first time listeners, it's no wonder the popular artists of today continue to look towards Arvo Pärt to inform their own musical paths.