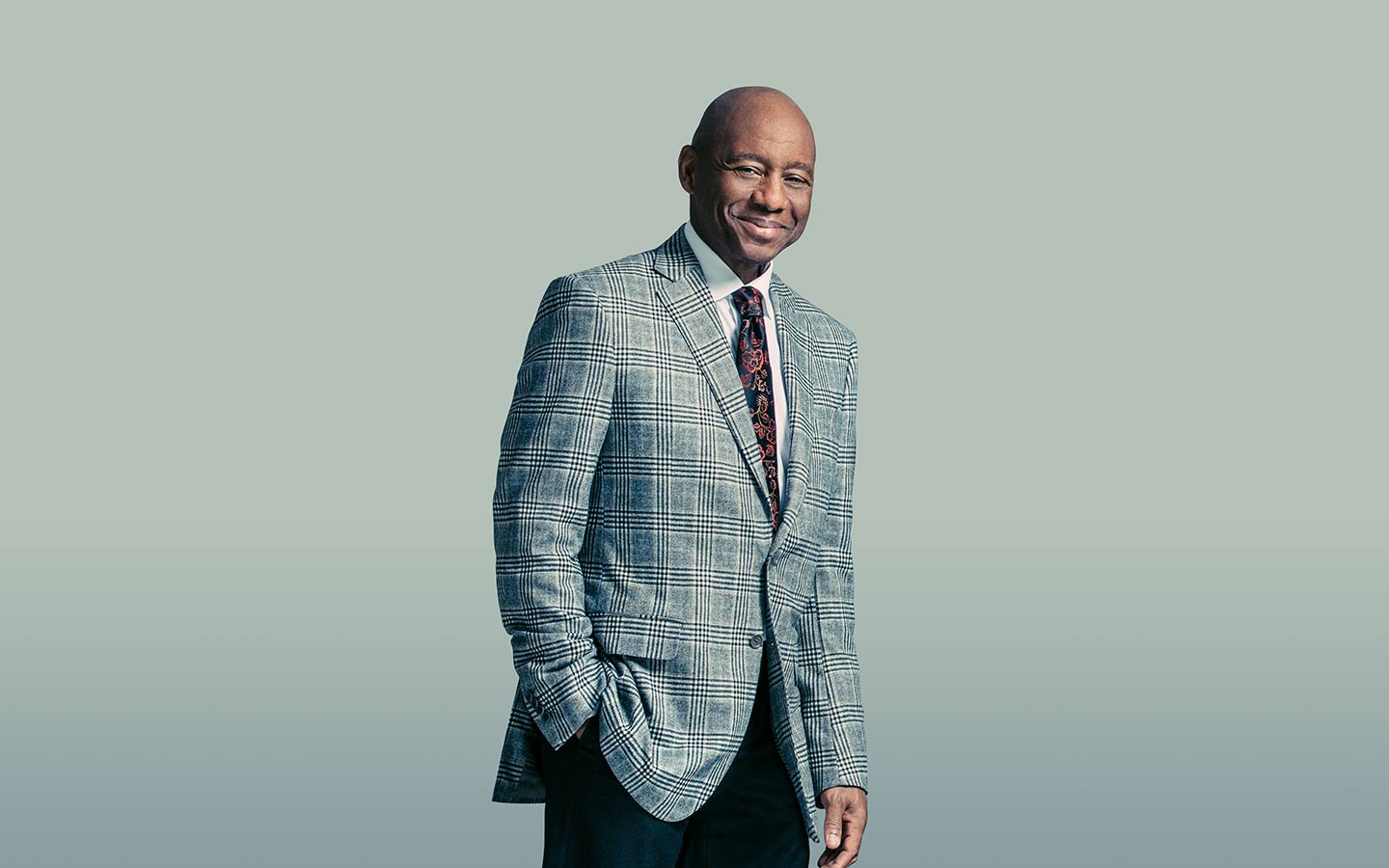 In this excerpt from our concert program, saxophonist Branford Marsalis talks about crossing genres - from the jazz music he was immersed in since childhood to the Latin American inspired orchestral music he will be performing with the ACO this month.
Villa-Lobos is an interesting guy because he decided to write symphonic music and he had no traditional European training at all. A lot of his pieces are like discoveries.
Speak to Branford Marsalis and he'll say crossing genres is less about the tools and more about the listening. More about what you absorb and what you can bring with you.
That's how it was in Louisiana, where he grew up, one of four musician sons of a jazz singer mother and a pianist father. That's how he does things now, nearly 40 years into a professional career that began, while he was still studying at Boston's Berklee College of Music, as a sideman for bandleader and drummer Art Blakey's Jazz Messengers.
"In some ways, growing up in New Orleans we understood it," the saxophonist says. "We had a lot of guys playing in brass bands and funk bands who were playing with faulty equipment and they never complained about the equipment: they put tape on it, they put a rubber band on it, and that would just keep going."
Take Heitor Villa-Lobos, one of the leading figures of Brazilian 20th-century music, whose Fantasia for Saxophone and Orchestra was Marsalis's choice for his program with the Australian Chamber Orchestra.
"Villa-Lobos is an interesting guy because he decided to write symphonic music and he had no traditional European training at all. A lot of his pieces are like discoveries: you have to figure out how to play them," Marsalis says. "I've heard many versions of the Fantasia and I haven't really been comfortable with any of the interpretations, particularly the phrasing. Because he was not only from Brazil, he was of Brazil, proud of it … There's a kind of rhythmic pulse built into the music and it crosses over into the phrasing. If you haven't spent a lot of time listening to Brazilian music, it would be harder for you to glean that.
"I have listened to a lot of Brazilian music, so when I play it it's mostly in the phrasing. I think a lot of people will find it very quirky: they won't have anything they can settle on. The second movement is very beautiful. The third movement sounds like a chase scene in a cowboy movie. When it starts, it starts with the basses and every time in my mind I'm going, 'Yee-ha!' I don't know how to explain that piece."
If explaining it is hard, playing it as it was conceived – for soprano saxophone – may be harder still, its original performance already semi-mythical for its near disaster. It's a story Marsalis relishes retelling.
"It was originally written for [French saxophonist] Marcel Mule and he didn't know what to make of it, so he says, 'I'm not going to play this piece', a month before the premiere. They scramble to find a replacement and could not find a soprano player in the country, but there was a tenor player."
That tenor saxophone player, Waldemar Szpilman, was the cousin of the pianist Wladyslaw Szpilman, whose story was the basis of the Oscar-winning film The Pianist. But even here, the story has a further twist.
"He asked Villa-Lobos if he could lower the piece one full step [tone] because it's very hard to play some of that on the tenor. So the premiere was played on tenor by Szpilman and the published version was one step lower than it was written, for soprano."
After a friend of Marsalis's found the original score, Marsalis had it transposed to its original key, which is the version he now performs. Though he remains shocked that the original remained unheard for some 50 years, he wryly notes that "it's not lost on me that Mr Mule didn't know what to make of the piece, how to approach it or how to play it".
Still, "now the string players don't hate the piece as much as they used to [because] the fingering, when it was lowered, was really difficult to play and orchestras routinely said, 'Man, I hate this.'"
To read the full interview download the concert program here. Branford Marsalis will make his ACO debut in a national tour 9 - 22 May. For full details click below.
The national Branford Marsalis tour is proudly supported by our Principal Partner Virgin Australia.