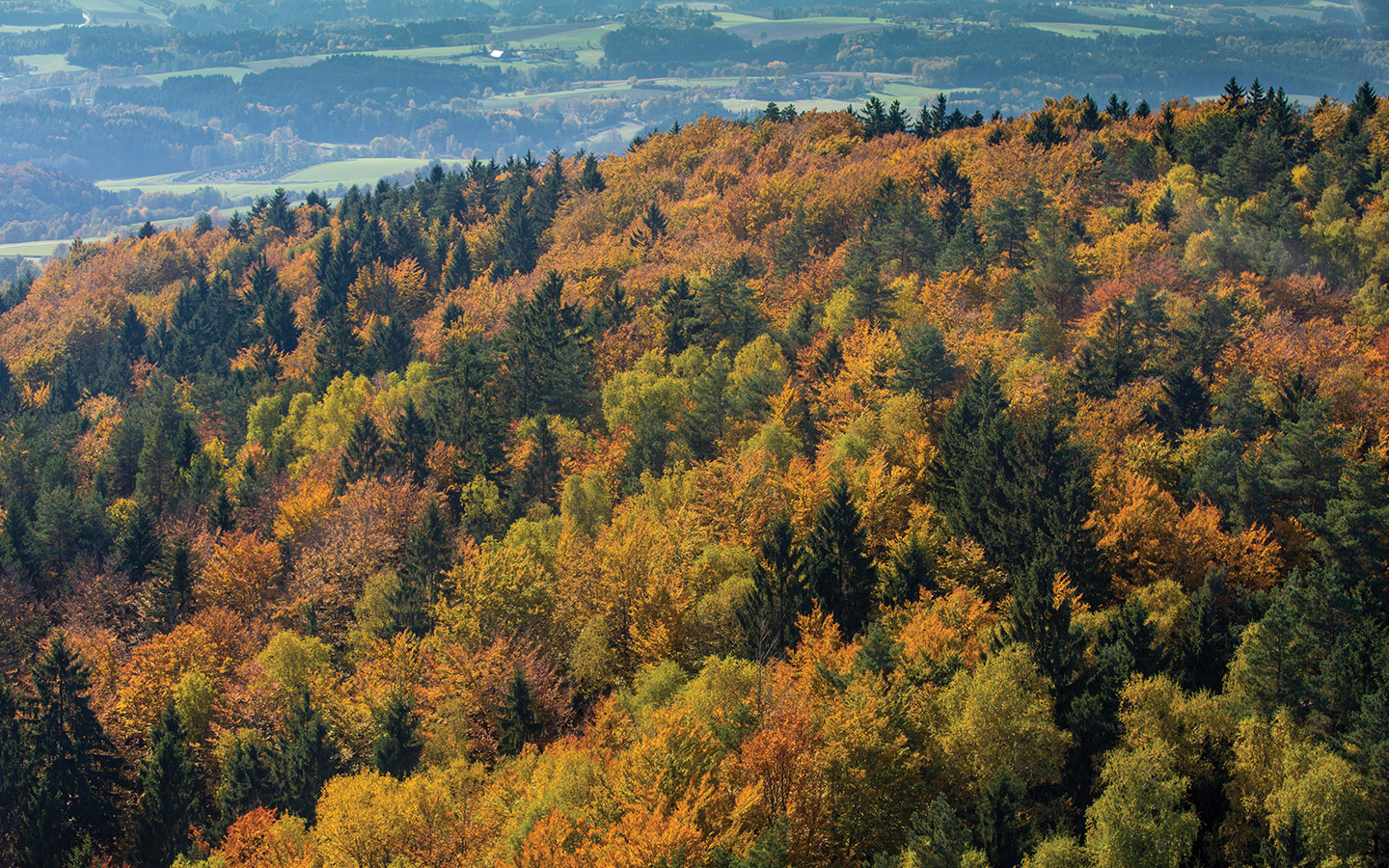 Musical Accents
In this excerpt from our Brahms & Dvořák concert program composer, broadcaster and writer Andrew Ford unpacks Johannes Brahms, Antonín Dvořák and nationalism in music.
Why does history think less of Dvořák than of Brahms?

In the canon of Western music, should you believe in such things, Johannes Brahms is an automatic inclusion. He's one of the "three Bs", along with Bach and Beethoven. But when history speaks of music, even just 19th-century music, Antonín Dvořák is often left out.
It wouldn't be such a puzzle were the Czech composer not the creator of one of the world's most popular symphonies (No.9 in E minor, 'From the New World'), one of its most popular concertos (the Cello Concerto of 1895), one of its most popular works for chamber orchestra (Serenade for Strings), one of its most popular string quartets (the American), one of its most popular songs ("Songs My Mother Taught Me") and one of its most popular operatic arias (the "Song to the Moon" from Rusalka).
Back in the 20th century, when nearly all middle-class households still had a piano and a family member who could play it tolerably well, Dvorˇák's Humoresque was ubiquitous, acquiring more than one set of scatological lyrics.
So why is this composer regularly overlooked? Perhaps I should stress that it's not audiences who forget him, or musicians – over the decades he has been a regular feature of the Australian Chamber Orchestra's programming and is evidently a favourite of Richard Tognetti's.

No. History is the culprit here, and lazy history at that. Glib history. History that likes to catalogue art neatly and thinks that the country of an artist's origin is a good way to do it.

I'm as guilty as anyone. When I first heard Andrew Norman's Gran Turismo, for example, I immediately noticed that it shared certain characteristics with John Adams's minimalist classic, Shaker Loops – the strings, the chugging semiquavers, the slow-moving harmonies. My conclusion, even before those eight minutes of music had ended, was that it was a typical slice of postmodernist Americana. But, if it were, what would that mean? That Norman was influenced by Adams? Perhaps he is. That Adams and therefore Norman were somehow quintessentially American? This is much harder to prove. There is, after all, nothing American about energetic semiquavers.

Just as we can fall into the trap of explaining a composer's music with reference to biography (Beethoven's deafness gave his late music its intensity) or political circumstances (all Shostakovich's music is coded protest at the Soviet system), so nationality, it seems, explains away thousands of musical works. Modal tunes and dance rhythms, unusual playing techniques and exotic colours: that's nationalist composers drawing on folk song in their chauvinistic zeal. Or maybe they just couldn't help themselves – it was in their blood.

But music – at least great music – comes from composers' imaginations, and its motivation may have nothing to do with the events of their lives or politics or nationality. A professional composer, in any case, is likely to be motivated by the need to earn a living. Mozart, whose inspiration is popularly supposed to have been divine, seldom wrote a note before he'd seen the colour of his commissioner's money. That said, nationalism itself is real enough, and since it appears to be making something of a political comeback, it is probably worth giving it some consideration. Musical nationalism is by no means free from politics.