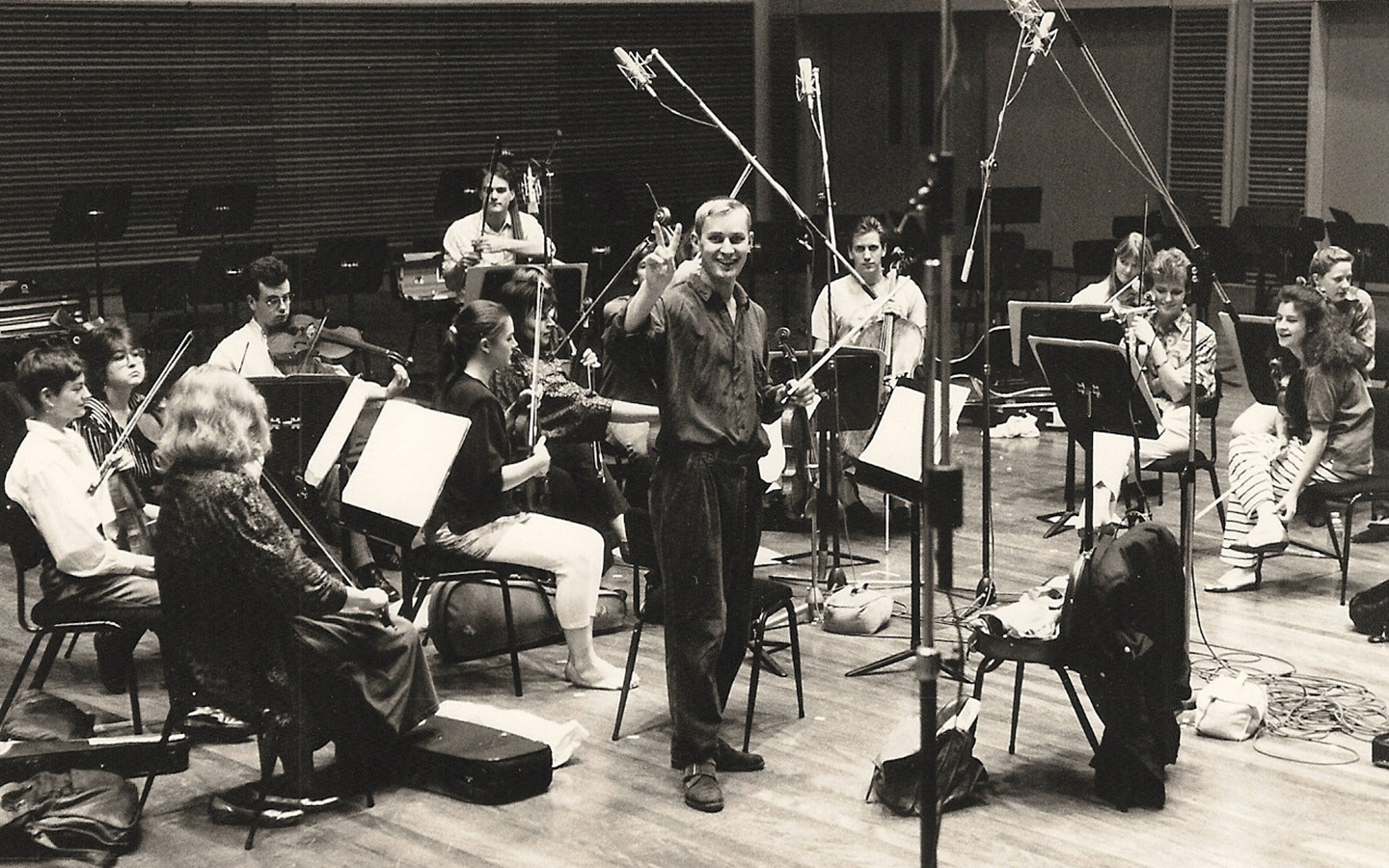 A Brief History: Tognetti At The ACO
How Richard Tognetti changed the live Australian classical music experience.
Back in 1975, a small group of like-minded string players came up with the idea of creating a small ensemble that would play music like an expanded string quartet.
Later that year, they gave their first performance as the Australian Chamber Orchestra. Five superb musicians led the ACO until 1990, when a rookie from Wollongong was appointed to head up the Orchestra. Richard Tognetti is still at the helm today. In 2015, we celebrate both anniversaries: the ACO's 40th and Richard's 25th.
During his quarter century with the ACO, Tognetti has covered a lot of territory. He's clocked up 1,036 performances on 165 tours around our country. He's added many more stamps to his passport having led the ACO on 47 overseas tours playing 419 performances around the globe. And astonishingly, he's played 1,660 different works with the ACO. During his tenure, the ACO has been a fervent supporter of Australian music-making, having commissioned 22 Australian composers and premiered 54 new works. As well, the ACO has released 30 recordings, and won a slew of awards.
From the moment Richard Tognetti became the ACO's Artistic Director, he dreamed up cross-genre collaborations. Those dreams became realities, and over the past 25 years the Orchestra has worked with the likes of Barry Humphries and Michael Leunig, with surfers and cinematographers in The Reef; he's tackled new ventures such as ACO Underground, the ACO's electro-acoustic outfit; he's imported topnotch guest artists and directors to vary our musical diet; and embraced new technology in projects such as Timeline and ACO VIRTUAL, all the while willing audiences to join him on all sorts of musical adventures.
An experimenter by nature, and brimming with ideas, Tognetti had the Orchestra abandon traditional penguin suits, the violins and violas were made to stand, a collegiate atmosphere was encouraged, and he set about converting orchestral and smaller chamber pieces into ACO-friendly fare which has become the lifeblood of the Orchestra.
It was during Tognetti's first year as Artistic Director that he performed all three of Mozart's final symphonies under the baton of the visionary early music specialist, the late Frans Brüggen. To celebrate his 25th year leading the ACO, the Orchestra revisited this masterly triptych, this time with Tognetti himself directing a national tour that included concerts in Brisbane, Melbourne, Newcastle and Sydney.
"These symphonies represent a landmark in the history of music. They are uncompromising. They are one of the purest, most abstracted listening experiences we can have." says Tognetti.
Mozart's final three symphonies, written in a miraculous blaze in six short weeks, are extraordinary in scope and striking in their ingenuity, and are acknowledged as among the finest examples of the genre in the entire orchestral literature. Darkness and drama, sadness and tranquillity, grandeur and grace – Mozart's humanity and brilliance is revealed in these late masterpieces.