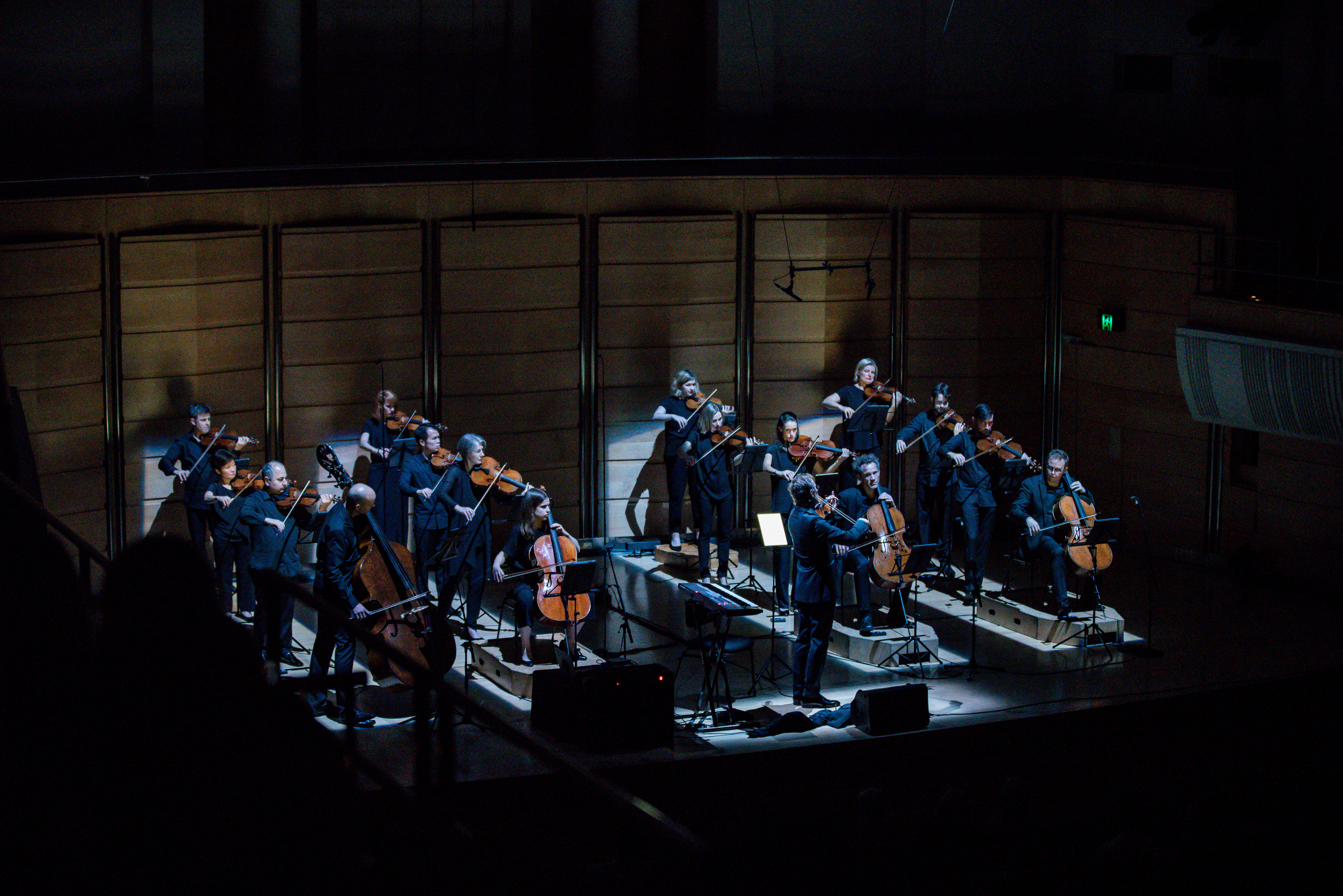 Indies & Idols
Sound worlds collide in music from Szymanowski to Jonny Greenwood.
Indies & Idols
3 September 2022
Radiohead's Jonny Greenwood and The National's Bryce Dessner were both influenced by great composers, and the development of their musical language is a very personal journey. In this program you'll hear their music alongside the source of their inspiration.
Bryce Dessner's Réponse Lutosławski is a homage to Lutosławski, whom he credits with having illuminated the way forward in his own musical development. Similarly, Jonny Greenwood described himself as a 'fan-boy' when meeting Poland's most eminent living composer, Krzysztof Penderecki. His enthusiasm for Penderecki's music has introduced it to a new generation of music lovers. The suite from Greenwood's film score, There Will Be Blood, is foreboding, hopeful and beautifully evocative.
Richard Tognetti arranged Szymanowski's soaring String Quartet No.2 for string orchestra, and it remains one of his favourite works. Fusing neoclassicism and Polish folk music, Szymanowski pushes the colour palette of a string quartet to its limit, creating a neo-romantic, even expressionistic, sound world. In the hands of the ACO this sound world reaches new heights.
PROGRAM
WITOLD LUTOSŁAWSKI Musique Funebre: Prologue
BRYCE DESSNER Réponse Lutosławski
WOJCIECH KILAR Orawa
KRZYSZTOF PENDERECKI Three Pieces in Baroque Style: I. Aria
KRZYSZTOF PENDERECKI String Quartet No.1
JONNY GREENWOOD Suite from There Will Be Blood
KAROL SZYMANOWSKI (arr. Richard Tognetti) String Quartet No.2, Op.56