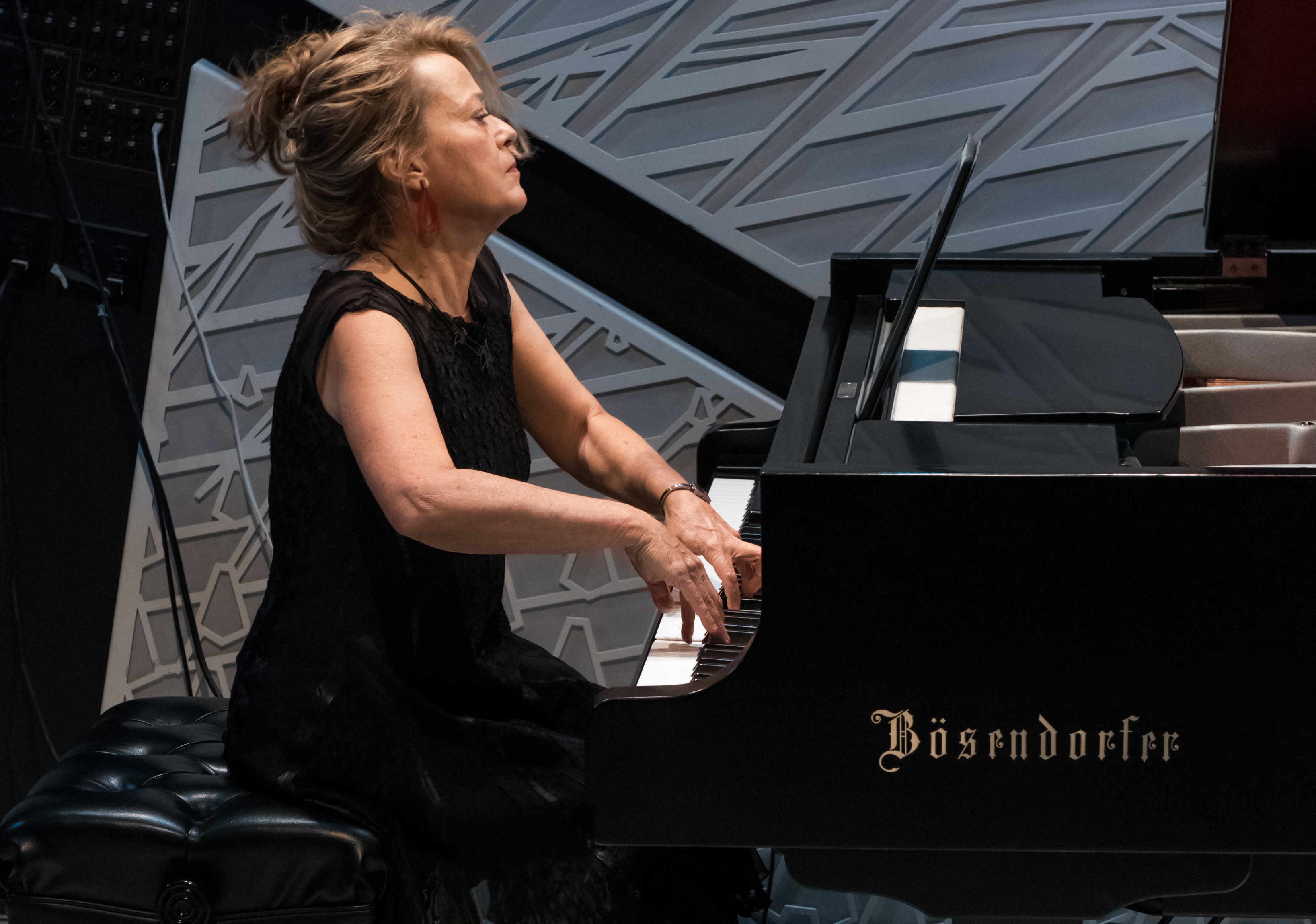 Sydney Festival: Lisa Moore in Show Your Heart
The visionary queen of avant-garde piano, Lisa Moore performs a broad and mesmerising program at ACO Pier 2/3.
Sydney Festival: Lisa Moore in Show Your Heart
14 - 15 January 2023
✭✭✭✭✭ "Moore's music is never less than dazzling and breathtaking" - The Australian
Described as New York's queen of avant-garde piano, visionary Australian pianist Lisa Moore delivers a distinctly unusual program ranging from simple pop songs to virtuosic solo piano and rich chamber works.
Known for her lyrical, emotionally powerful and fearlessly game piano interpretations, Moore includes the dramatic Sonata From the Street by Leoš Janáček before the world premiere of young Korean composer Soomin Kim's I'm Doing Well, and performances of Randy Newman's I Think It's Going To Rain Today and Philip Glass' turbulent classic Mad Rush.
With guest artist Jenny Khafagi on violin, Moore's transcendent take on four transformed Yiddish folk songs in the Australian premiere of Bitter Suite by New York's Martin Bresnick is followed by a grand finale performance of the wild and dancing Soldier's Tale Suite by Igor Stravinsky, with US-based Brisbane clarinetist Lloyd Van't Hoff.
An inspiration to composers to offer their wildest ideas, Moore's combination of music and theatre is as electric as it is transportive.
Please note: this is not an Australian Chamber Orchestra event or performance. ACO Account Credit cannot be redeemed against hiring partner performances.