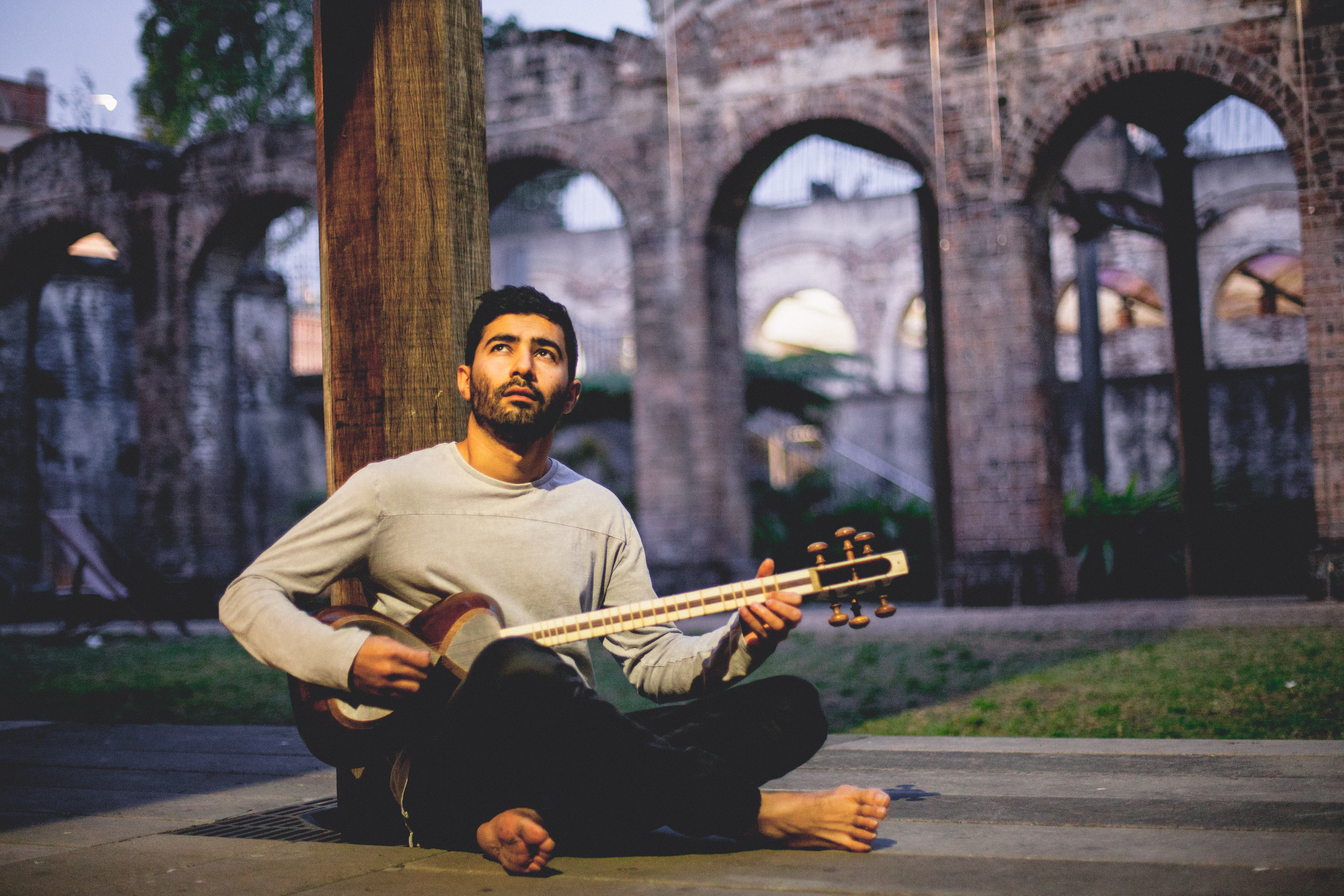 Sydney Festival: Hamed Sadeghi in Empty Voices
Hamed Sadeghi effortlessly combines the music traditions of East and West in a homage to his ancestral Persian culture at ACO Pier 2/3.
Sydney Festival: Hamed Sadeghi in Empty Voices
14 - 15 January 2023
Sink into a spell-binding new ensemble work from Hamed Sadeghi, in whose virtuosic hands the tar (Iranian lute) has never sounded so beautiful. Joined by his six-piece brass, double bass and percussion ensemble, he'll perform a brand-new work inspired by Sufi mysticism.
As a Sydney Festival alumnus (Afternoon Tea at Six, Sydney Festival 2021) Sadeghi is known and loved for his compelling fusions of Persian classical music with Western jazz.
In Empty Voices he teams with some of the Australian jazz scene's finest players – Sandy Evans, Lloyd Swanton and Paul Cutlan – and rising stars Michael Avgenicos, Thomas Avgenicos and Adem Yilmaz, to explore the idea of attaining holy love through ego-dissolution in music.
Influenced by the Sufi philosophy of his ancestral Persian culture, Sadeghi says: "To be able to love someone or something honestly you need to be able to let yourself dissolve."
Slightly melancholic and deeply mystical, Empty Voices aims to leave you empty of self-interest and full of love.
Please note: this is not an Australian Chamber Orchestra event or performance. ACO Account Credit cannot be redeemed against hiring partner performances.