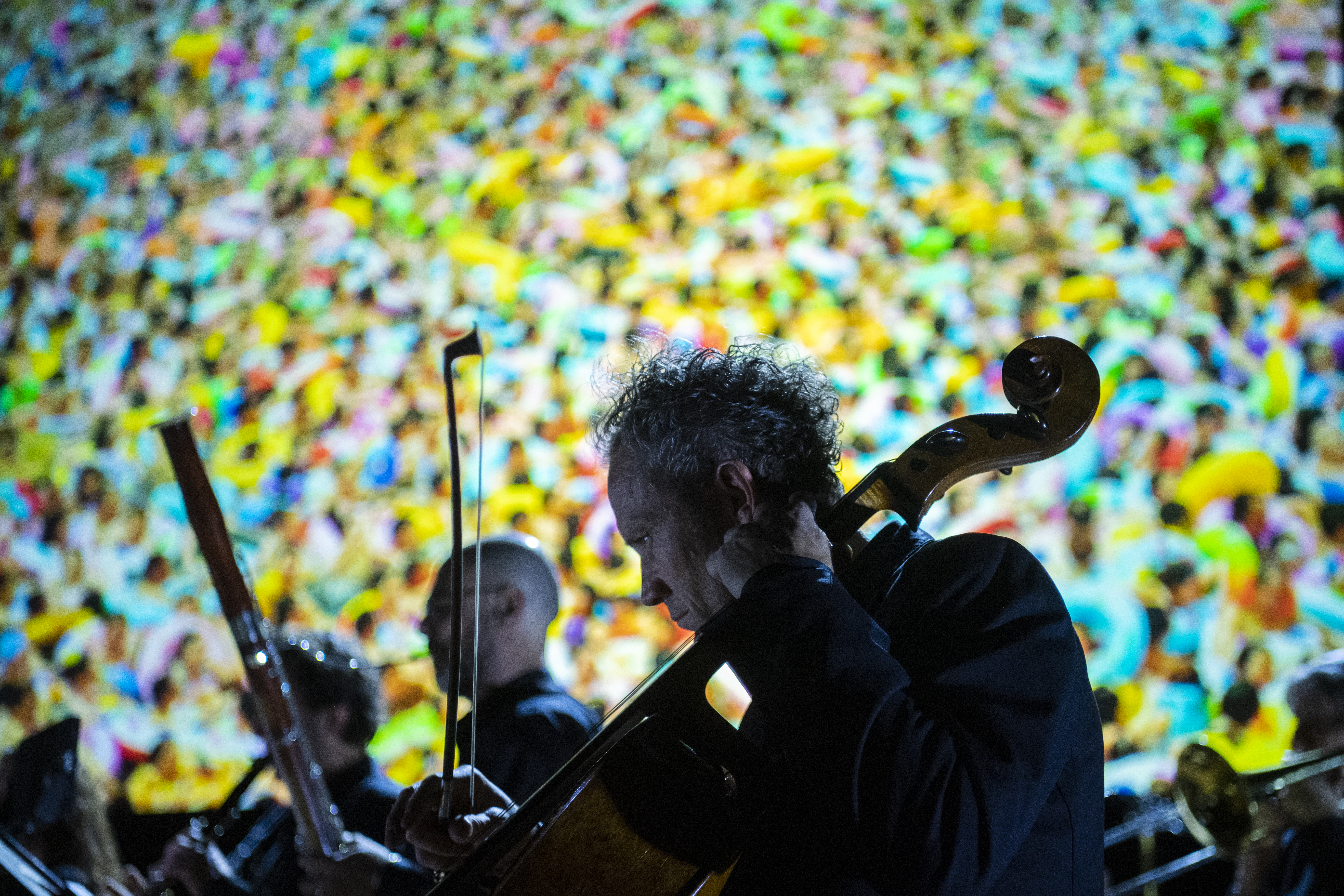 ACO audiences react to 'The Crowd & I'
"It was confronting, disturbing, amusing and often beautiful" – how you reacted to our 2022 Season centrepiece.
We've just wrapped up nine concerts over ten days of touring with the mammoth production that was The Crowd & I. It has been moving to see the coverage and reception of the concert, and we're feeling heartened by the feedback from audiences around the country at how significant and impactful the experience has been.

The Crowd & I, which toured from 6 to 15 August, was never intended to be a walk in the park. It is at times confronting, and shines a spotlight on moments in history, some more recent than others, that many of us may prefer to forget. The work also highlights the beauty of shared passions and communal experiences – something that perhaps we took for granted pre-COVID – and the role crowds have as a force for global change which is truly empowering.

Orchestral music can be so many things, encompassing the full gamut of human emotions. At the ACO it's our mission to both challenge and inspire you and we hope that this is simultaneously thrilling and, at times, confronting. We believe that it is inside these moments that art is truly enlightening, taking us outside our normal experience, and making us feel very alive.

Richard Tognetti has long been fascinated with pairing the musical with the visual, exploring how one element affects the other. He told Broadsheet in an interview: "You can breathe through it. The combination of live music and film makes you listen more with your eyes and see more with your ears. It's synaesthesia."
The Australian's Eamonn Kelly, spoke to The Oz about The Crowd & I and said: "You've got to see the things that make you feel uncomfortable. It's not fiction, it's documenting a real experience and music is designed to take you to place you don't go in your ordinary life. Classical music isn't a nicety – it's often used to dealing with difficult topics and existential crises, it's all part of the human experience."
Press coverage of The Crowd & I picked out crucial crests in the waves of emotions the concert sparked around the country. The Daily Mail and The Oz focussed on feelings of discomfort and disruption felt by some members of our audience, while reviews in The Age and Limelight focused on The Crowd & I's "provocative music" and "compelling images."
Alongside the press, members of our audiences took to social media in their dozens to express their own feelings about the concert, describing it as "a deeply moving, profound experience that will stay with us for a long time," and "eclectic" and "dynamic".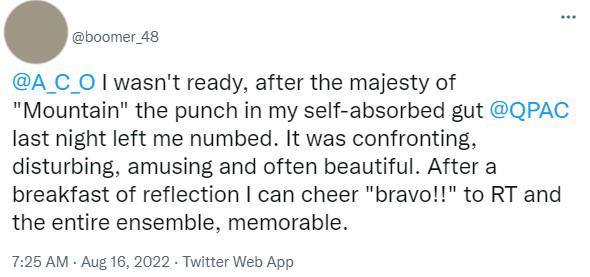 For those who didn't make it along to the concert, The Crowd & I is a cinematic and musical exploration of humanity's ever-evolving existence on our crowded planet. "Moving from playful to celebratory, contemplative to chaotic, utterly devastating to hopeful and transcendent, this concert explores the many forms that crowds take on around the world, how they impact human behaviour, and their effect on our planet," Toby Chadd, the ACO's Director of Artistic Planning and Executive Producer of The Crowd & I explains.

We engaged a number of extraordinary filmmakers and visual artists from across the world for this project and paired this footage and images with a sweeping score crafted by Richard Tognetti and performed live by the ACO. Toby says, "The overall effect is intended to be immersive and thought-provoking – the kind of experience that audience members find themselves still contemplating weeks later."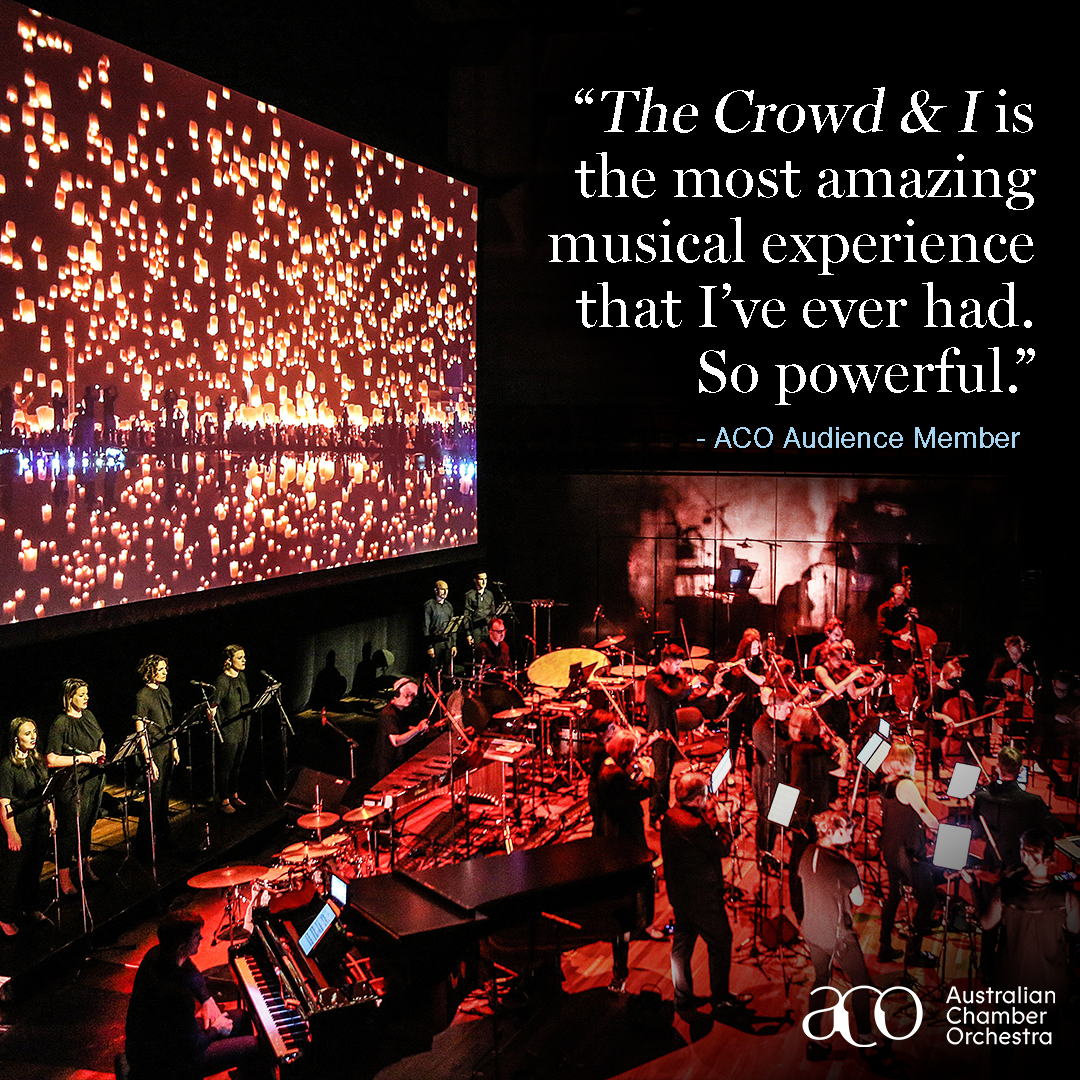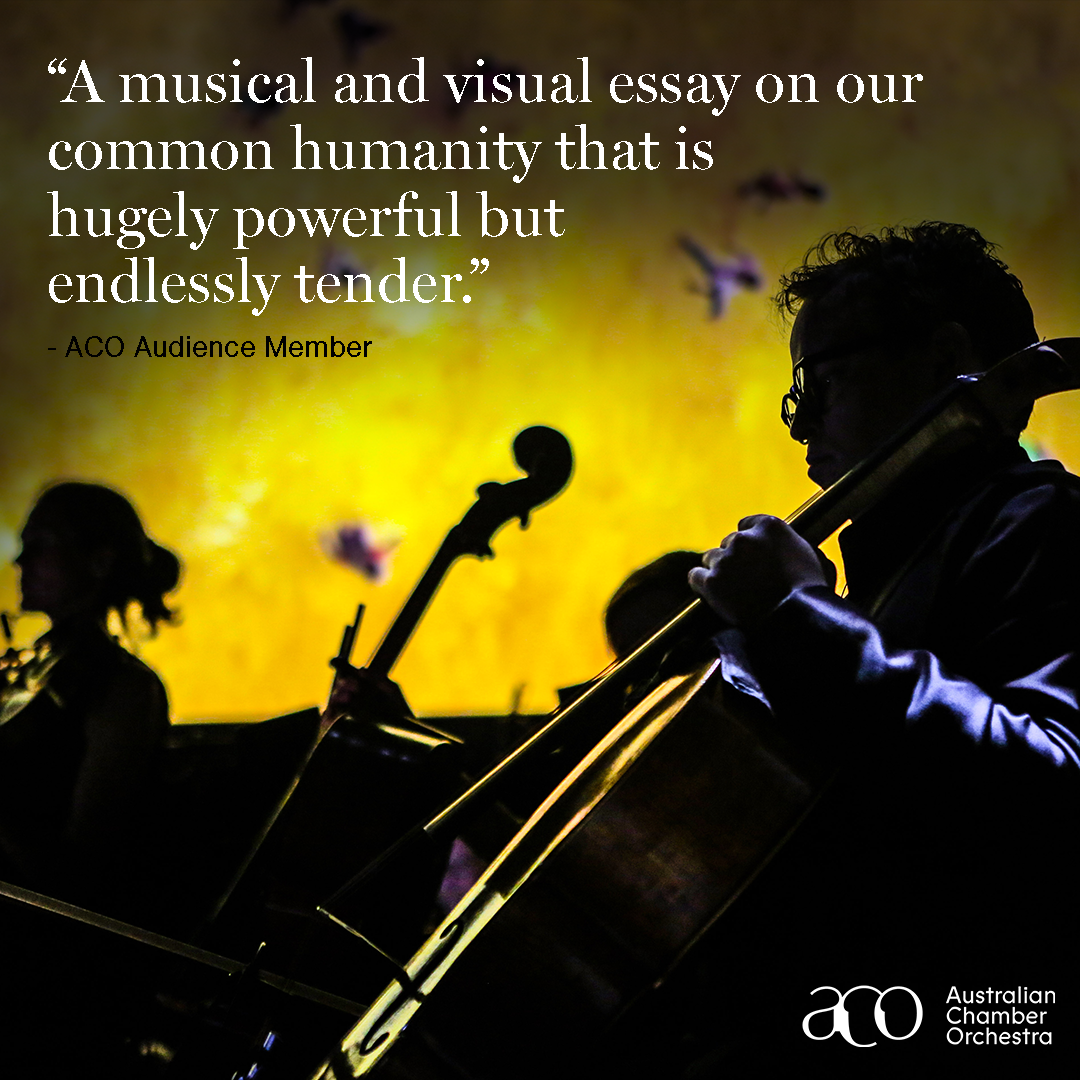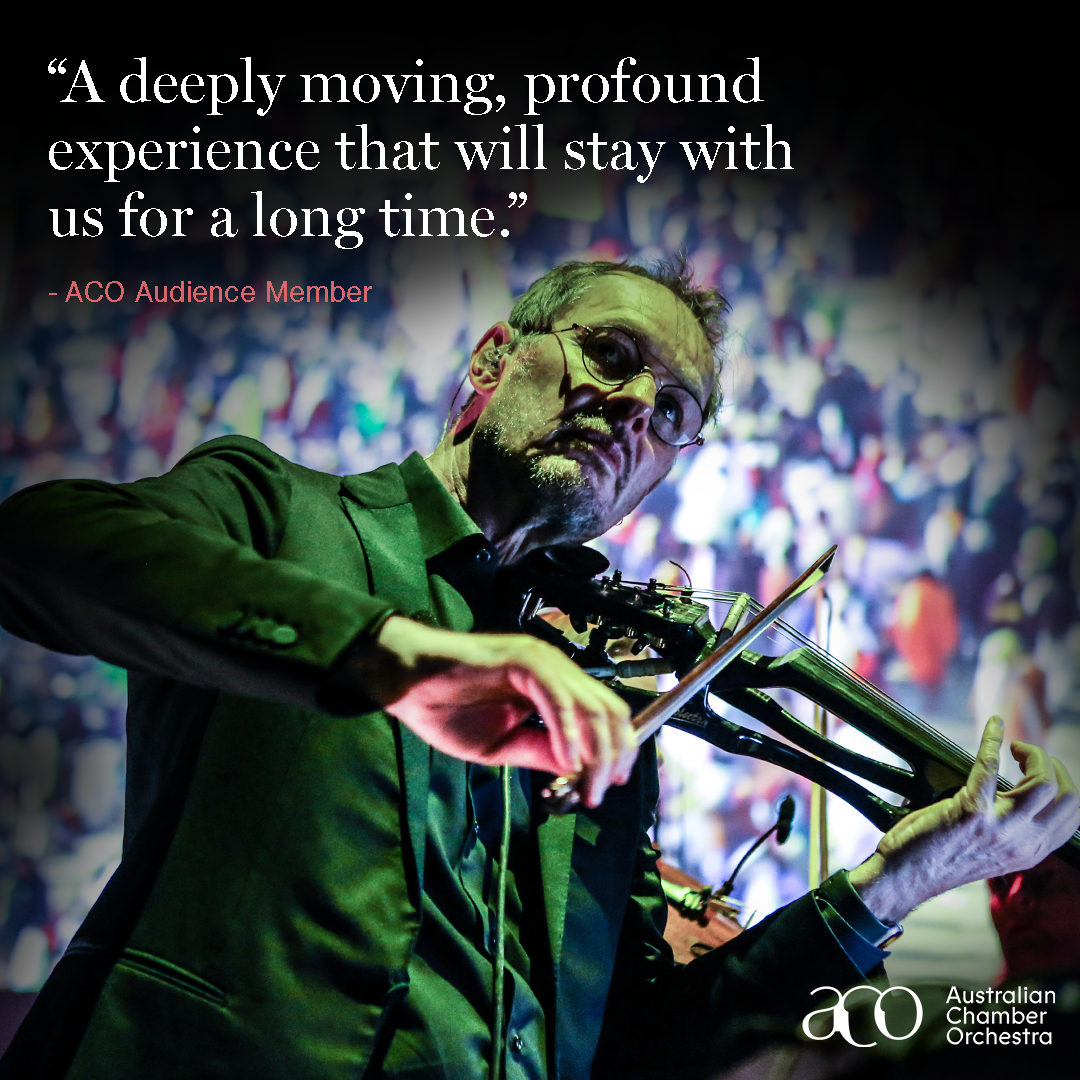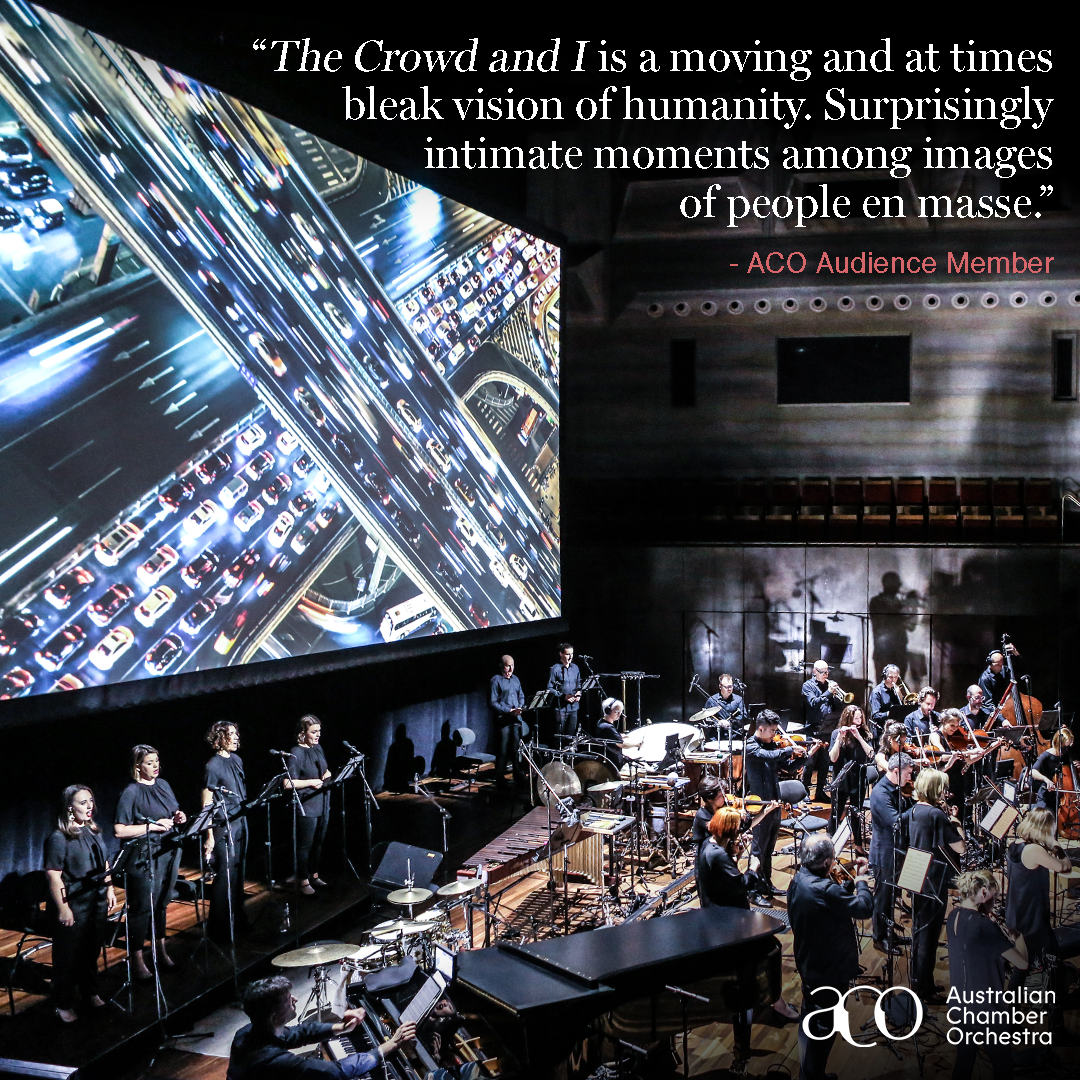 One of the things we love about our audiences (and there are many) is that they recognise that at the ACO we aim to challenge as much as we do to inspire. We don't take that for granted so it's also our responsibility to ensure that some experiences are simply pure joy, and our forthcoming tour of Schubert's Trout is testimony to that.
Thank you for taking the plunge with us.
Photos: Julian Kingma & Nic Walker