The ACO celebrates the return of live music
'The audience held their breath for what seemed an eternity' - as the ACO returned to the concert hall with Piazzolla, our audiences described what it was like experiencing live music once again.
As Richard Tognetti and the ACO have brought Piazzolla to concert stages around Australia, our audiences have shared their joy at experiencing live music again.
Thrilled by the programme of music by Piazzolla, Villa Lobos, Elena Kats-Chernin, Gabriela Lena Frank and more – featuring the brilliant classical accordion virtuoso James Crabb as guest soloist – music lovers have taken to social media to share their feelings about hearing live music from the concert stage, following the hiatus caused by the COVID-19 pandemic.
Here are some of our favourite reactions so far.
Buy tickets to ACO 2022: Piazzolla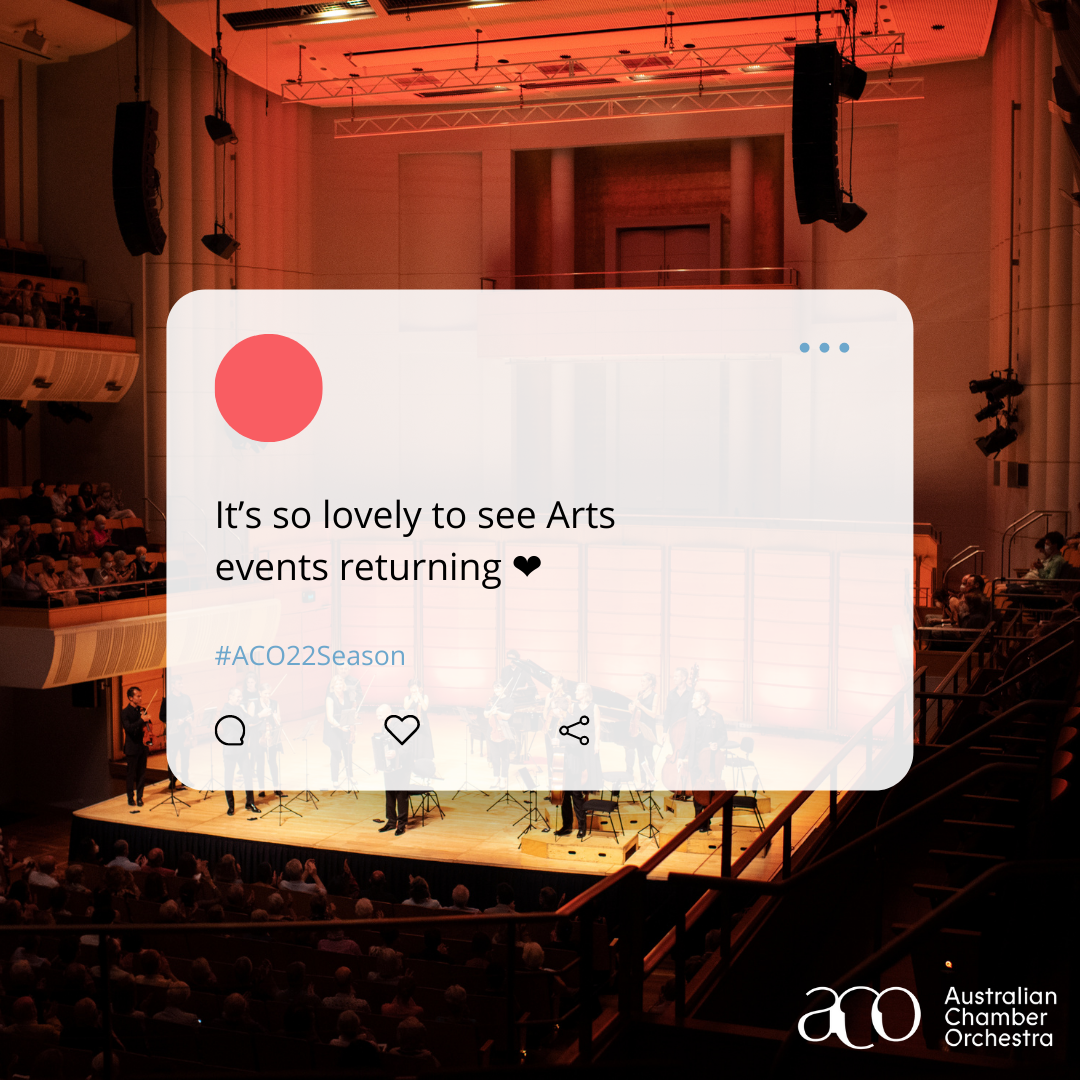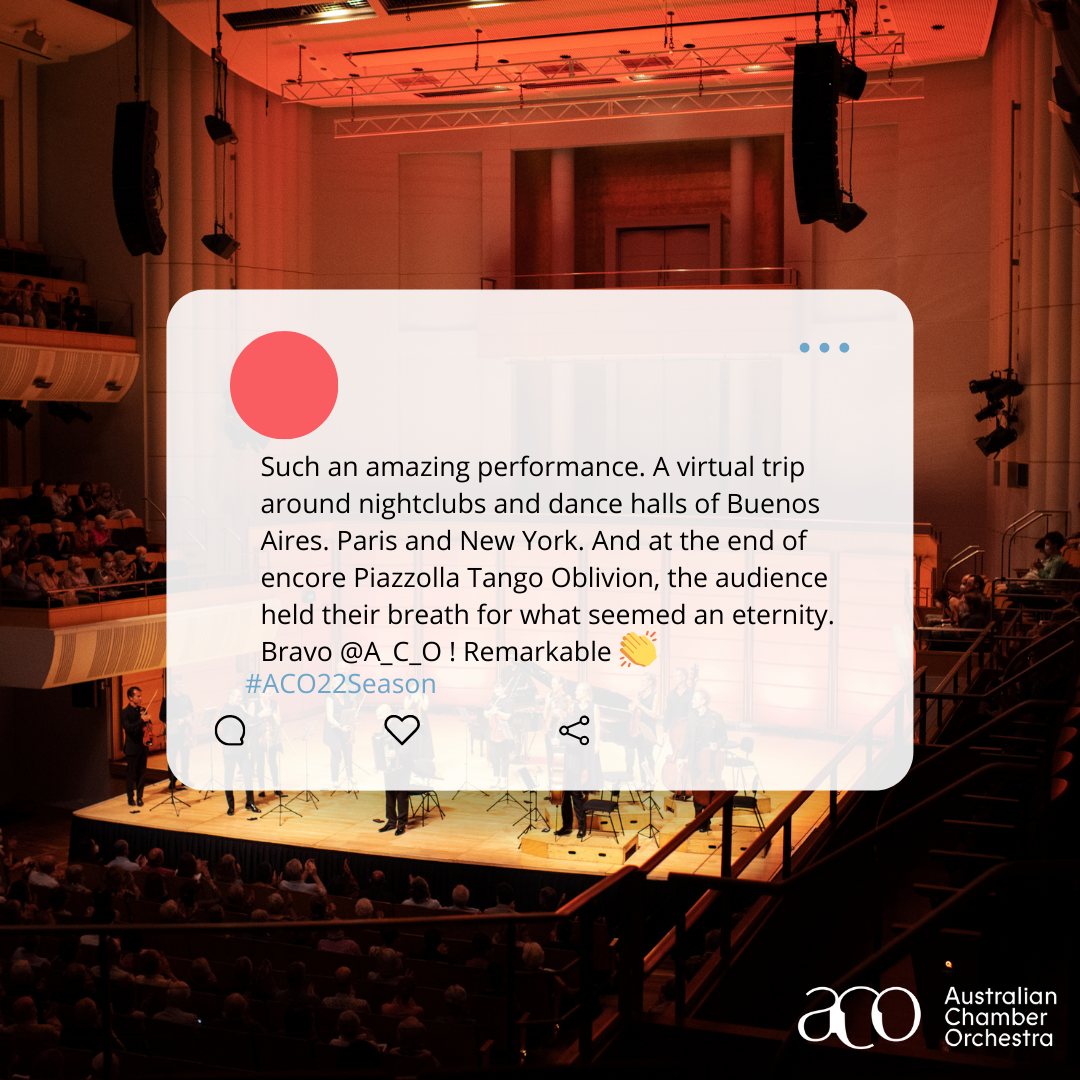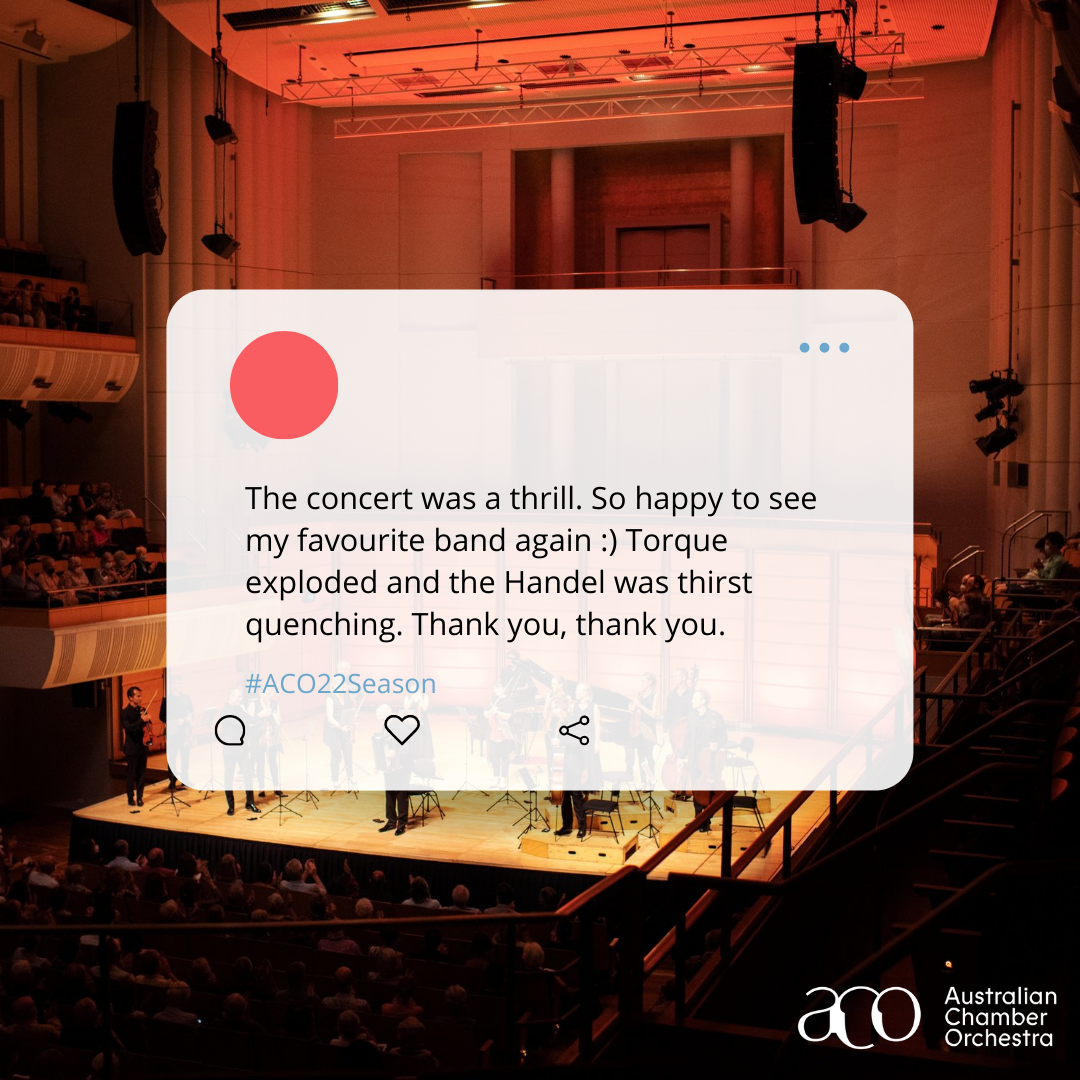 Click here to book tickets to our remaining Piazzolla performances in Sydney (11-13 Feb) and Brisbane (14 Feb).