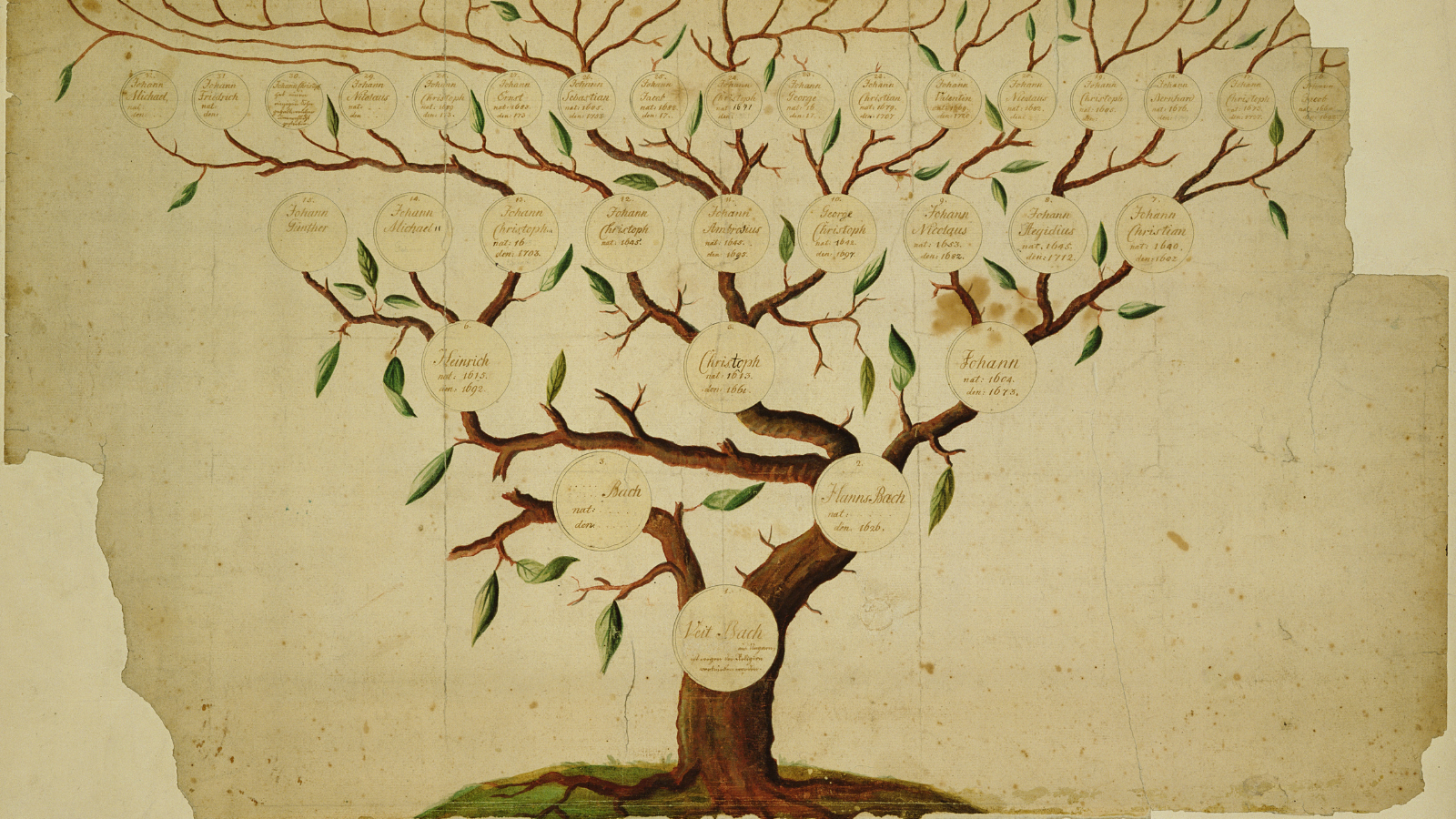 The Bach Family Tree
Behind the music, Bach was a family man who fathered 20 children, many who didn't survive to adulthood. Of those who did survive, four became successful composers in their own right, carrying on the Bach musical legacy.
The legacy of JS Bach's exquisitely beautiful music towers over his personal story, but it goes without saying that the two are deeply connected.

In 1730, he wrote what was to become one of his most loved – and now most listened-to – pieces of music, the Concerto for Two Violins. By the time he'd completed the piece, which has an impossibly beautiful 'Largo' second movement, seven of his children had sadly died in infancy.
A father to 20 children
Between the ages of 23 and 57, Bach had 20 children with his two wives, Maria Barbara Bach, who died suddenly in 1720, and Anna Magdelena Bach. Sadly only ten of their children survived into adulthood.

Bach's surviving children were raised in large part by Anna Magdalena, who was a professional singer, and music continued to flow through the Bach family.

Bach's composer sons
Of Bach's ten surviving children, four became successful composers under the indomitable JS shadow.

Carl Phillip Emanuel Bach, who was working as the Baroque era tailed into the Classical one, is perhaps the best known Bach son today, and you will have the chance to hear ACO Principal Cello Timo-Veikko Valve's performance of his Cello Concerto in A major in our Bach national concert (June 2022).

There was also Wilhelm Friedemann Bach, who was JS Bach's eldest son. He was a composer, organist and teacher who taught Johann Gottlieb Goldberg, who the Goldberg Variations would be named after.

The other composer Bach sons were Johann Christoph Friedrich Bach, whose works are also in our Bach program, and Johann Christian Bach – JC Bach, who is nicknamed the London Bach after his work as Music Master in the service of Queen Charlotte. His works sit alongside his brother's and father's in our program.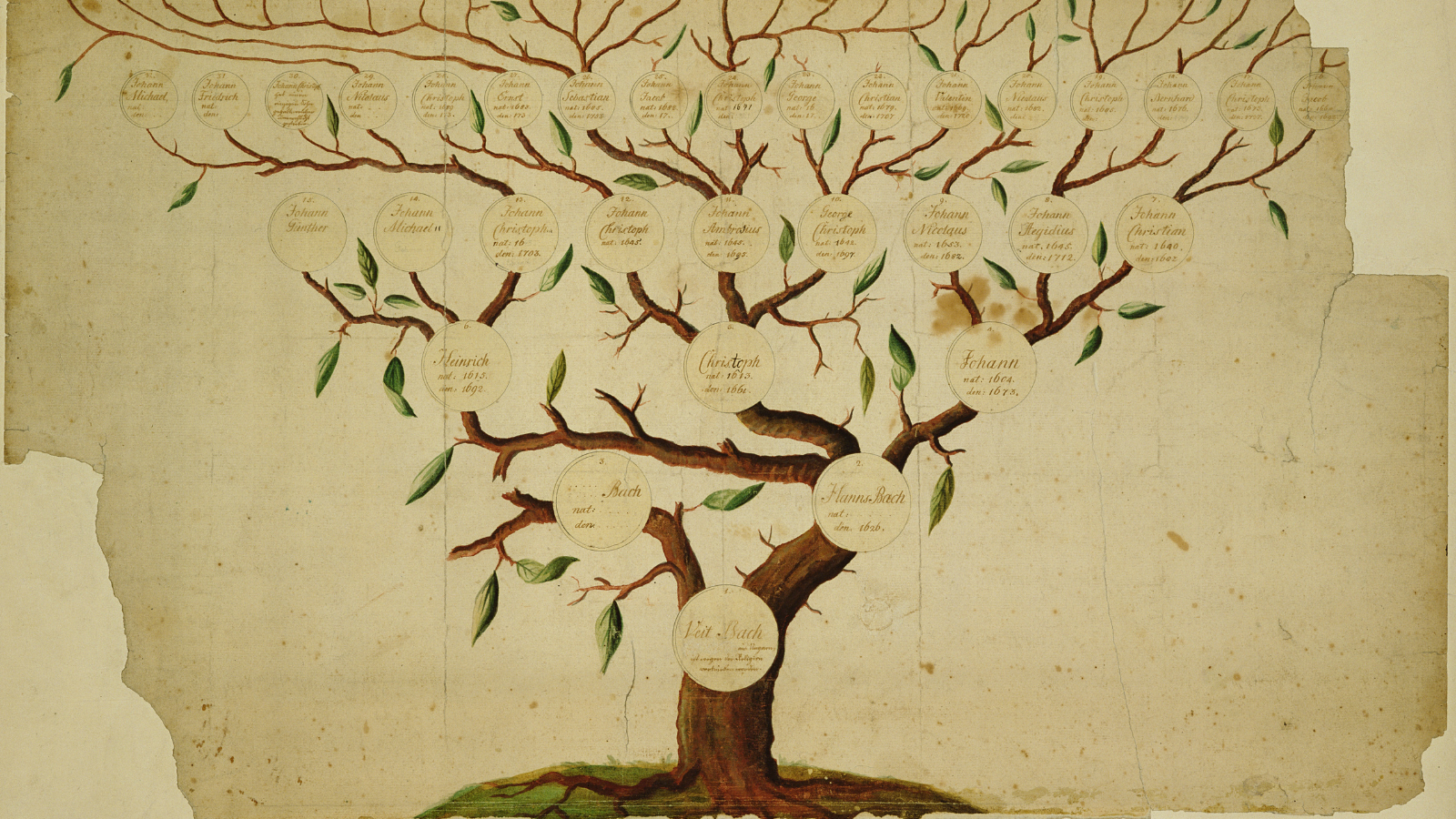 The sons and daughters of a breadmaker
The founder of the Bach family, Veit Bach, was a Lutheran breadmaker from Hungary with a passion for music. His son was Johannes Bach, a musician, and Johannes had three sons – including JS Bach's grandfather Christoph, and Christoph's brother Heinrich Bach, whose F Major Sonata you will hear in our 2022 Bach program. The love of music was already being passed down the generations, and many Bachs worked as town musicians and composers.
Our program, which brings JS Bach forebear H Bach together with Bach's sons JC, JCF and CPE Bach, as well as JS Bach's cousin JL Bach, explores the vast span of genius comprised in one family – found as readily in ravishing arias as it was in intricate orchestral works.
Some of JS Bach's most monumental and profound pieces, including the Concerto for Two Violins, were written during the incredible highs and devastating lows Bach, Maria and Anna had experienced as parents. It's moving to reflect on how these deeply painful experiences were wrapped in the exquisite music written and performed by Bach, and the very musical Bach family.
Bach tours to Melbourne, Adelaide, Perth, Sydney and Canberra, 18-29 June. The program celebrates and reflects on the life of the man behind the music, and includes Bach's Concerto for Two Violins, featuring Richard Tognetti and Principal Violin Helena Rathbone as soloists.
Image: Bridgeman Images