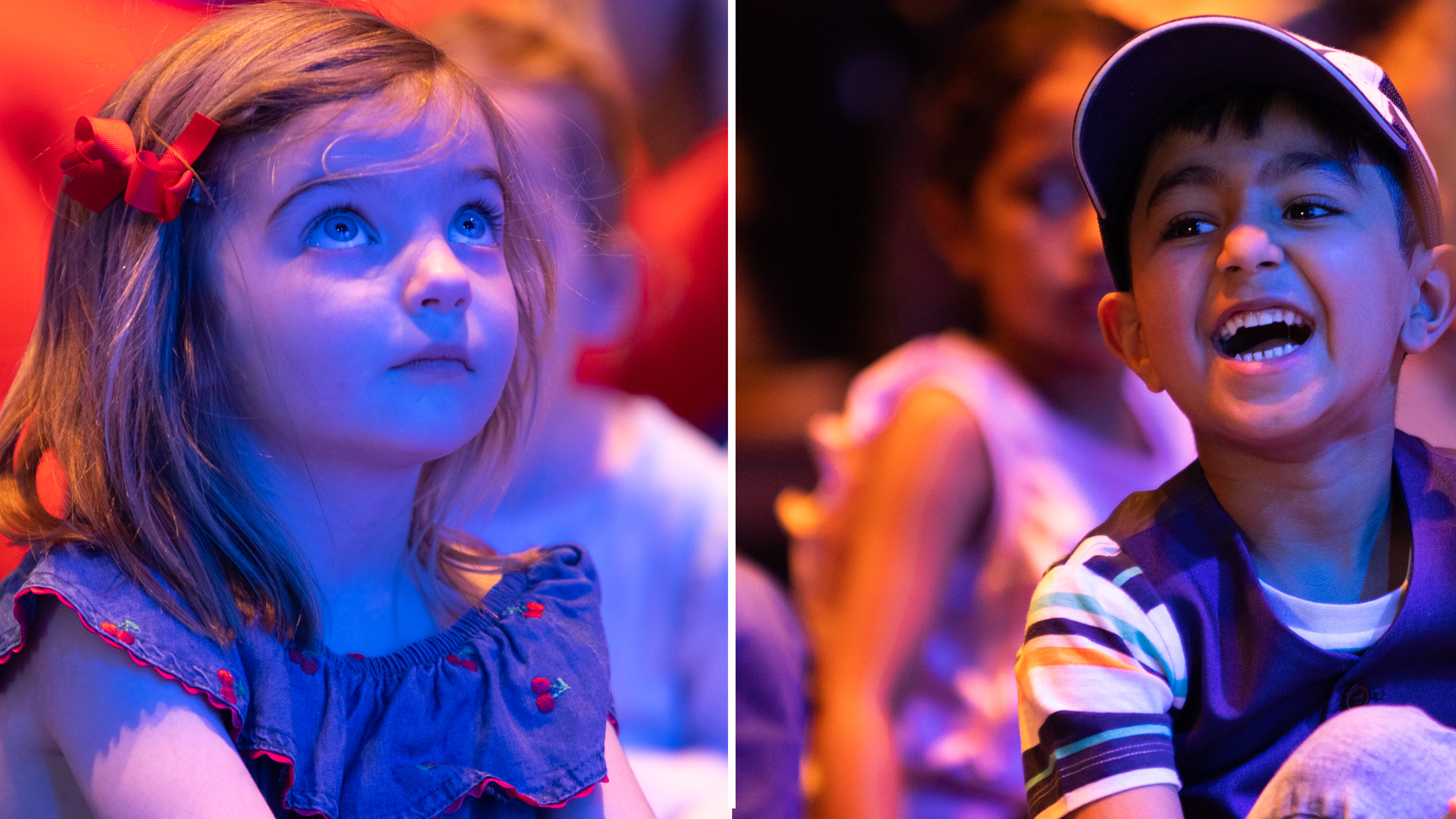 Children have been reviewing 'How to Catch a Star'
Our school holidays show, 'How to Catch a Star' is in full swing. Here's the verdict from our youngest audience members.
It has been delightful watching throngs of children, hanging on to the patient arms of parents, carers and grandparents, running gleefully into ACO Pier 2/3 this school holidays to experience How to Catch a Star.

Before and after the show they have been enjoying taking part in our How to Catch a Star-themed creative activities, including star-making, colouring-in, and taking family photos at our media wall.

And they have also been rising to the challenge of reviewing the show. Here are some of our favourite responses so far.
Read more: Discover the enchanting world of Oliver Jeffers
Rati enjoyed the boy's tree-climbing escapades...
One mini audience member enjoyed our actors' ability to transform ordinary objects into new adventures, as if by magic!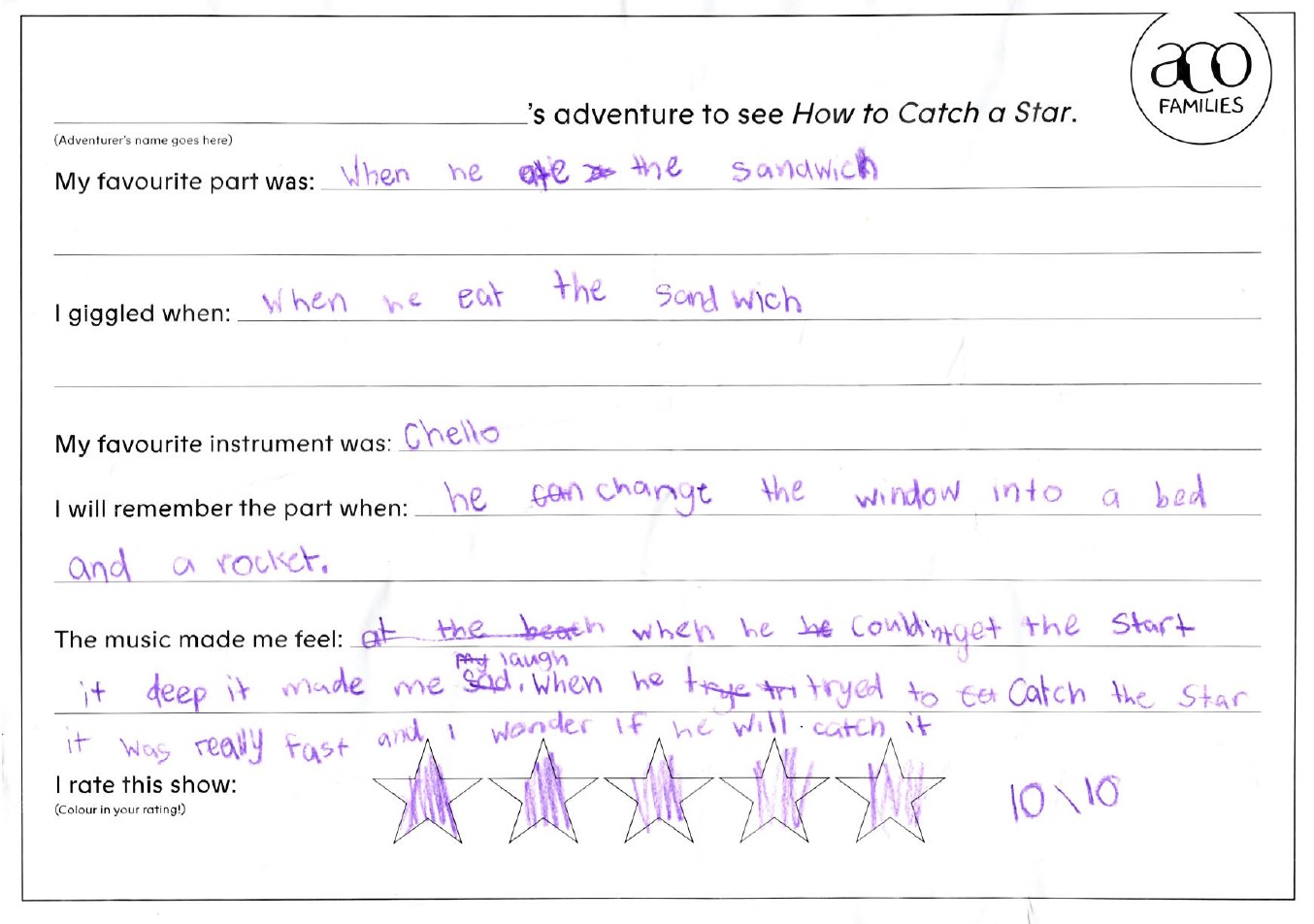 Rachel, Kate, Zoe and Sophiya loved that bit too.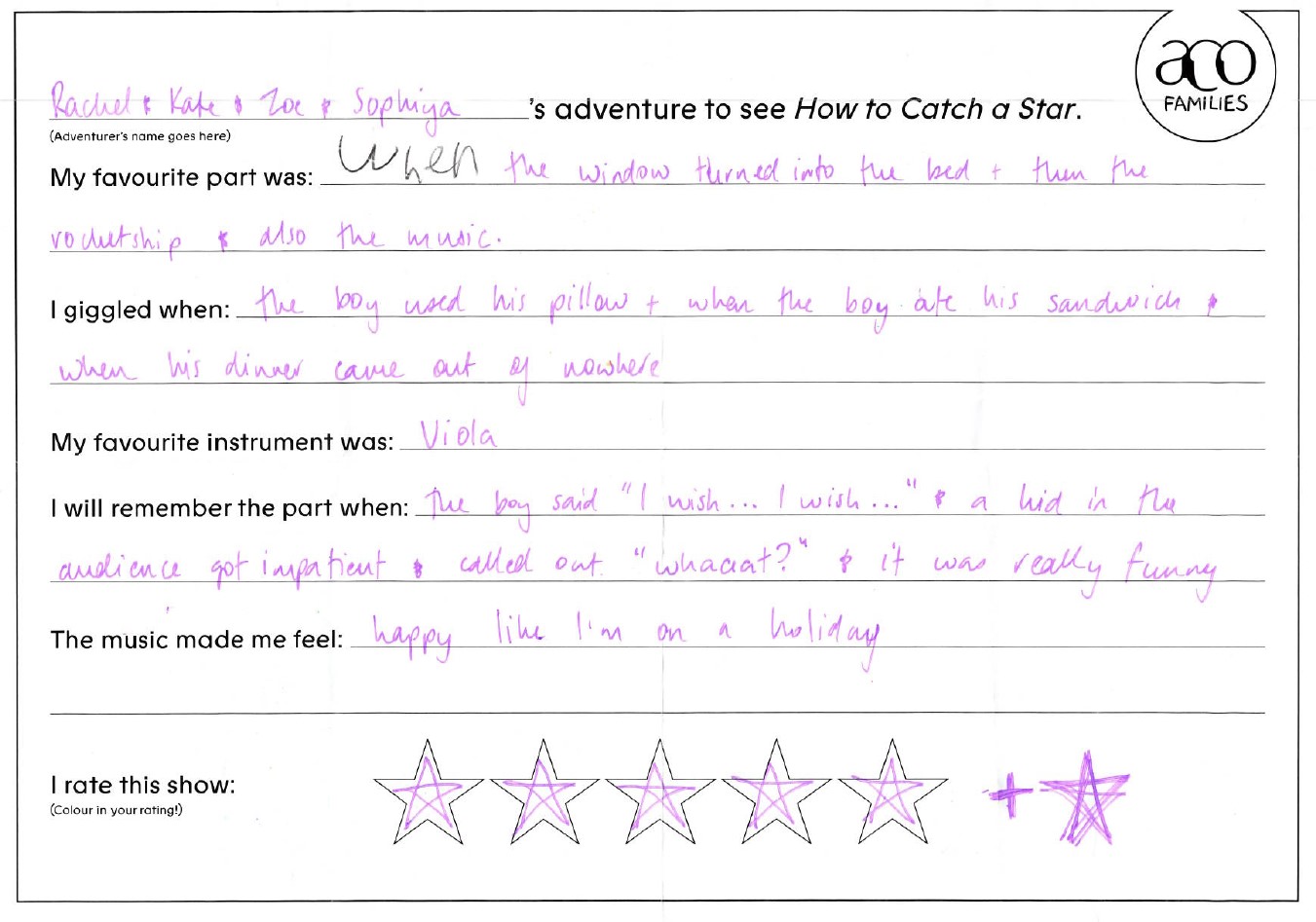 Charlotte was captivated by one ACO Musician's ability to transform into a seagull...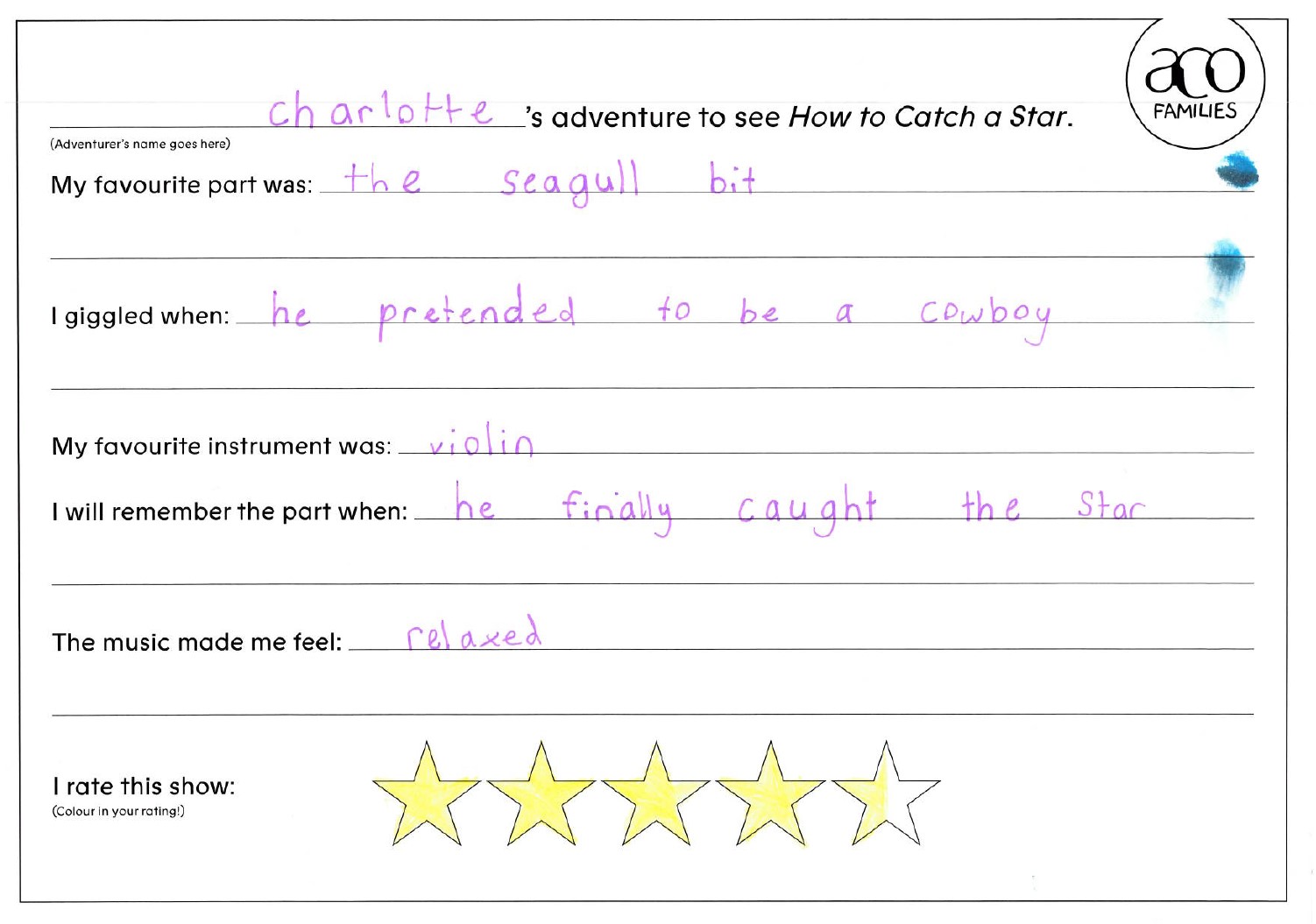 William loves that cheeky seagull too!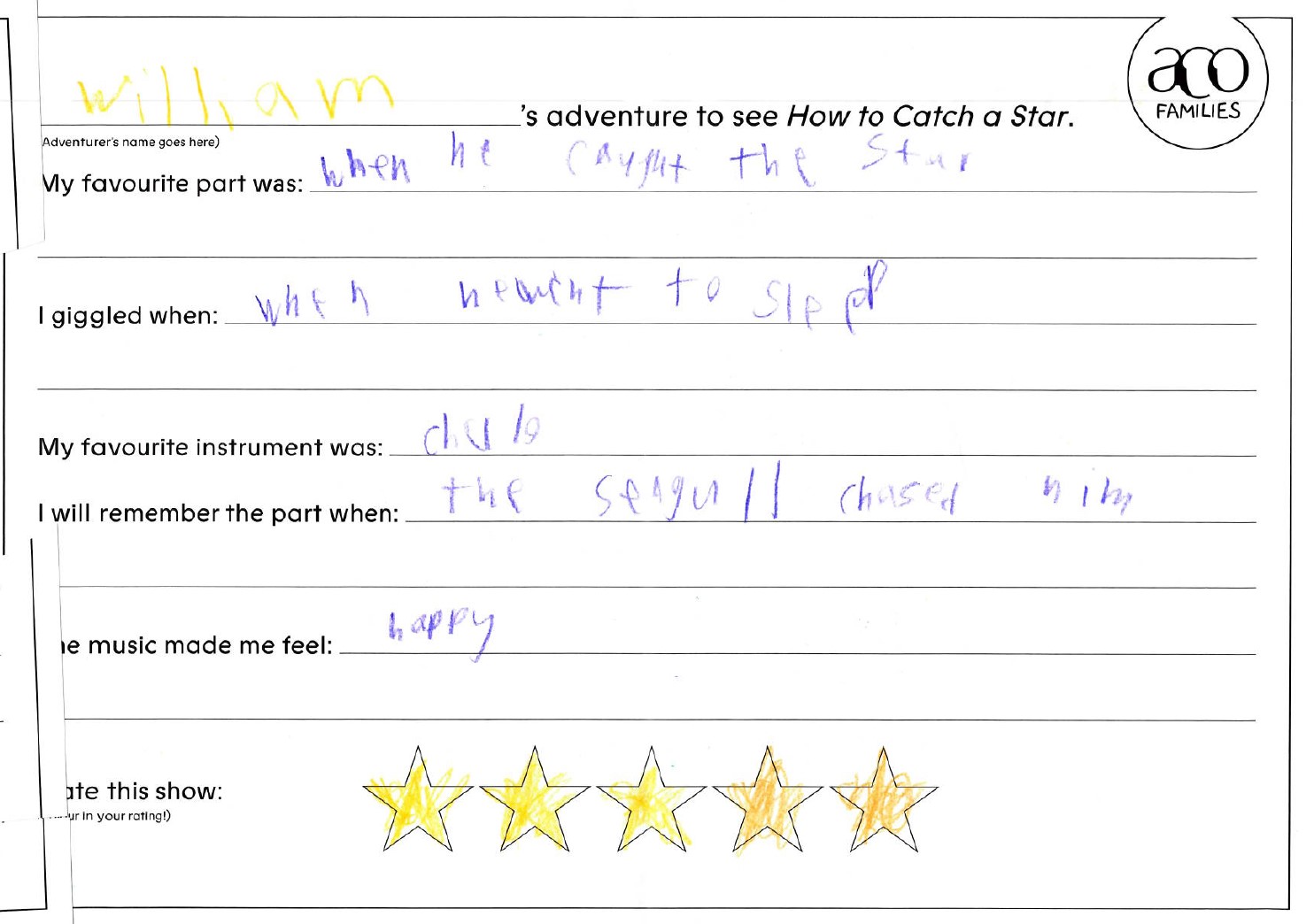 And Robert couldn't get enough of it.
How to Catch a Star made this audience member feel grateful. ❤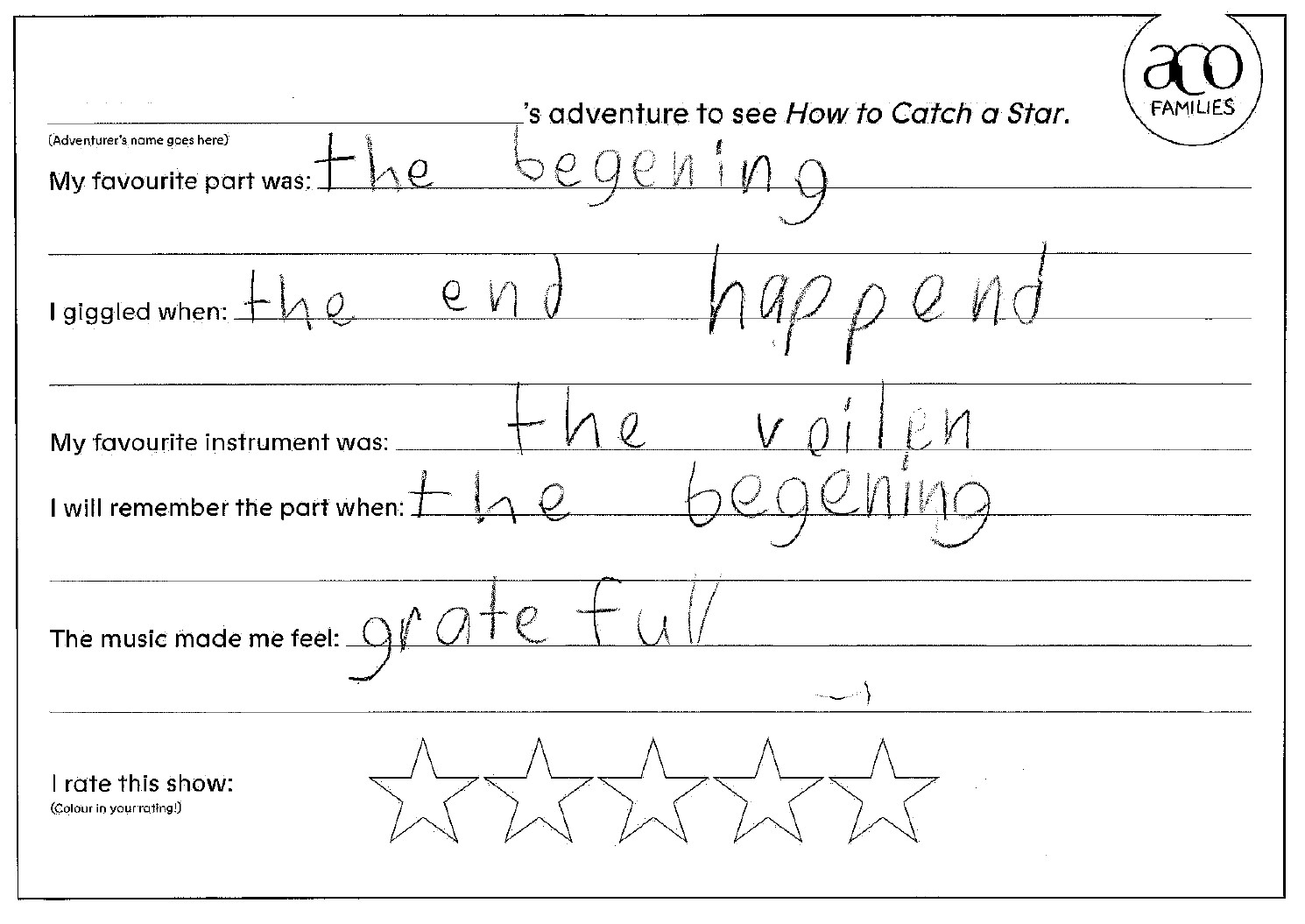 We spy a potential future violinist in our midst...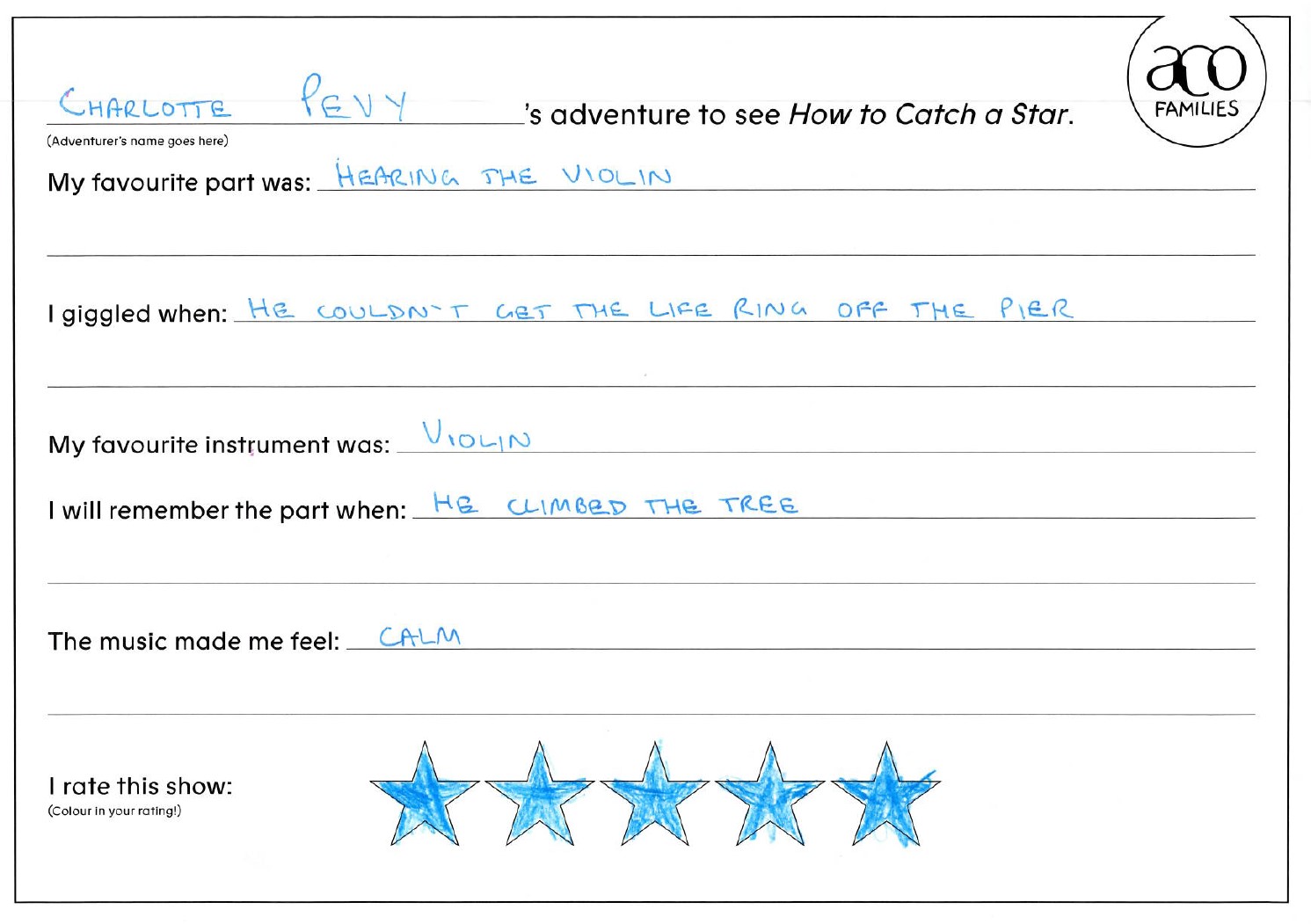 Will enjoyed seeing the boy in his rocket ship!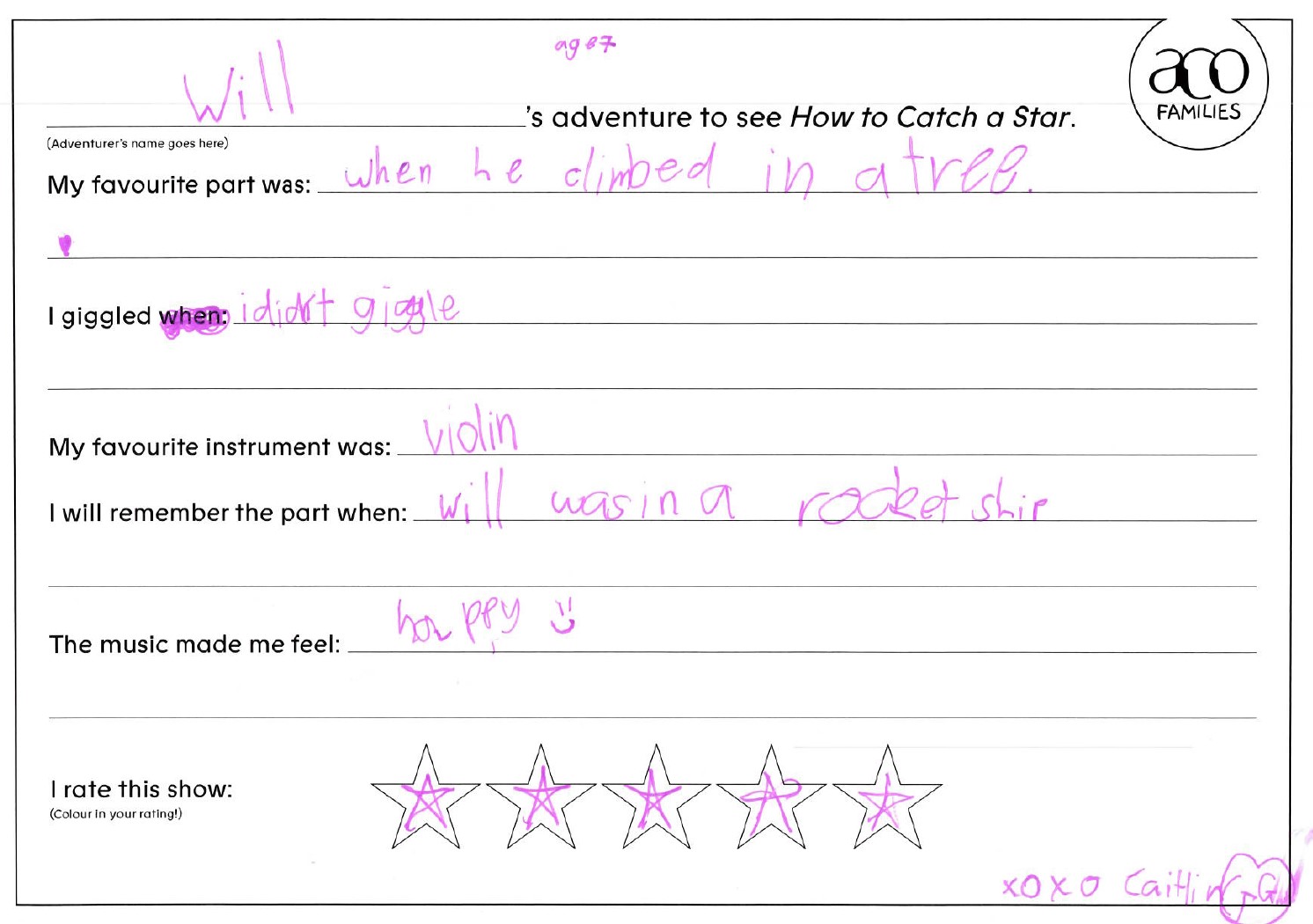 Danica was happy for the boy when he found his very own star.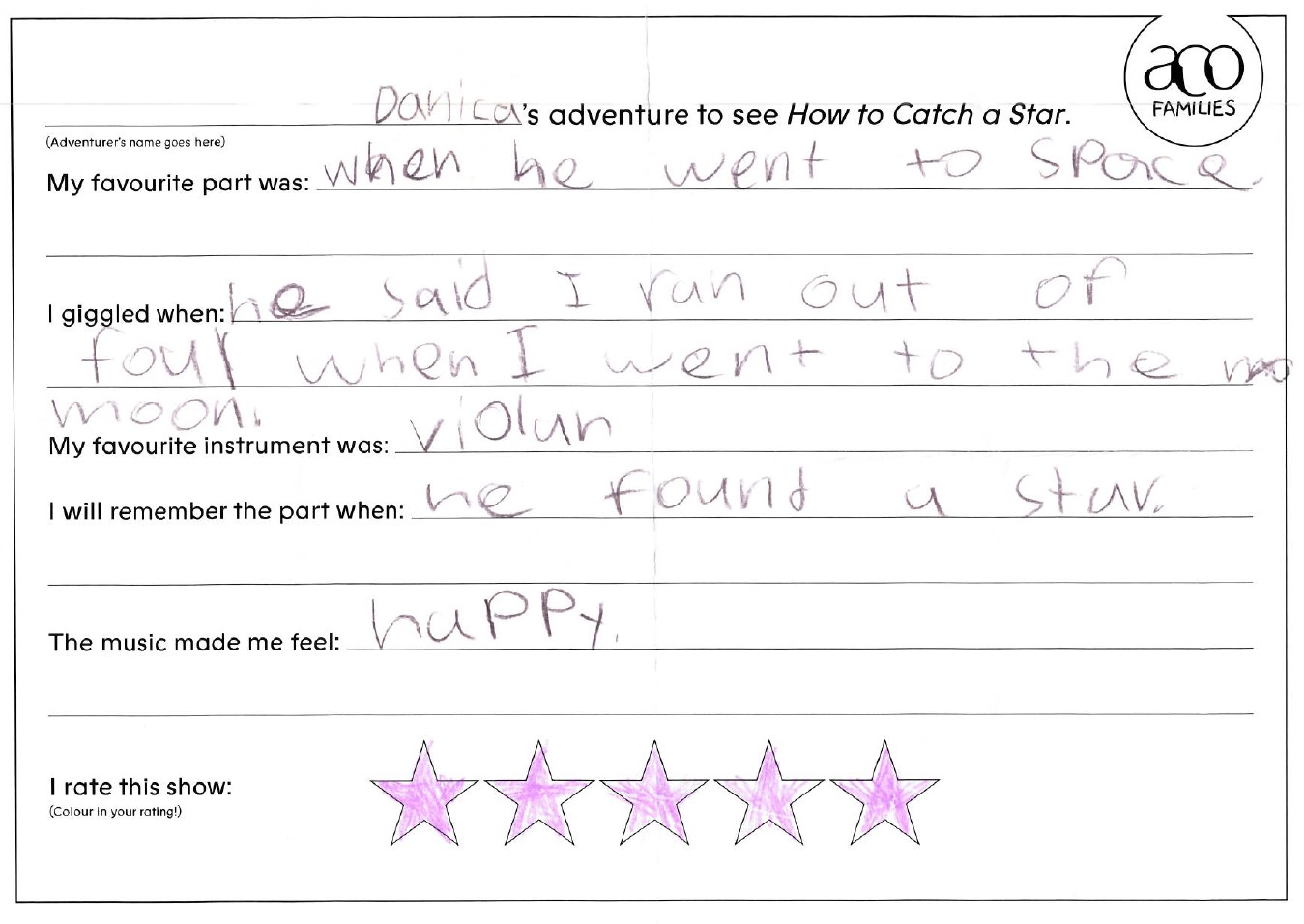 This little one felt happy (in spite of the mishaps on stage!).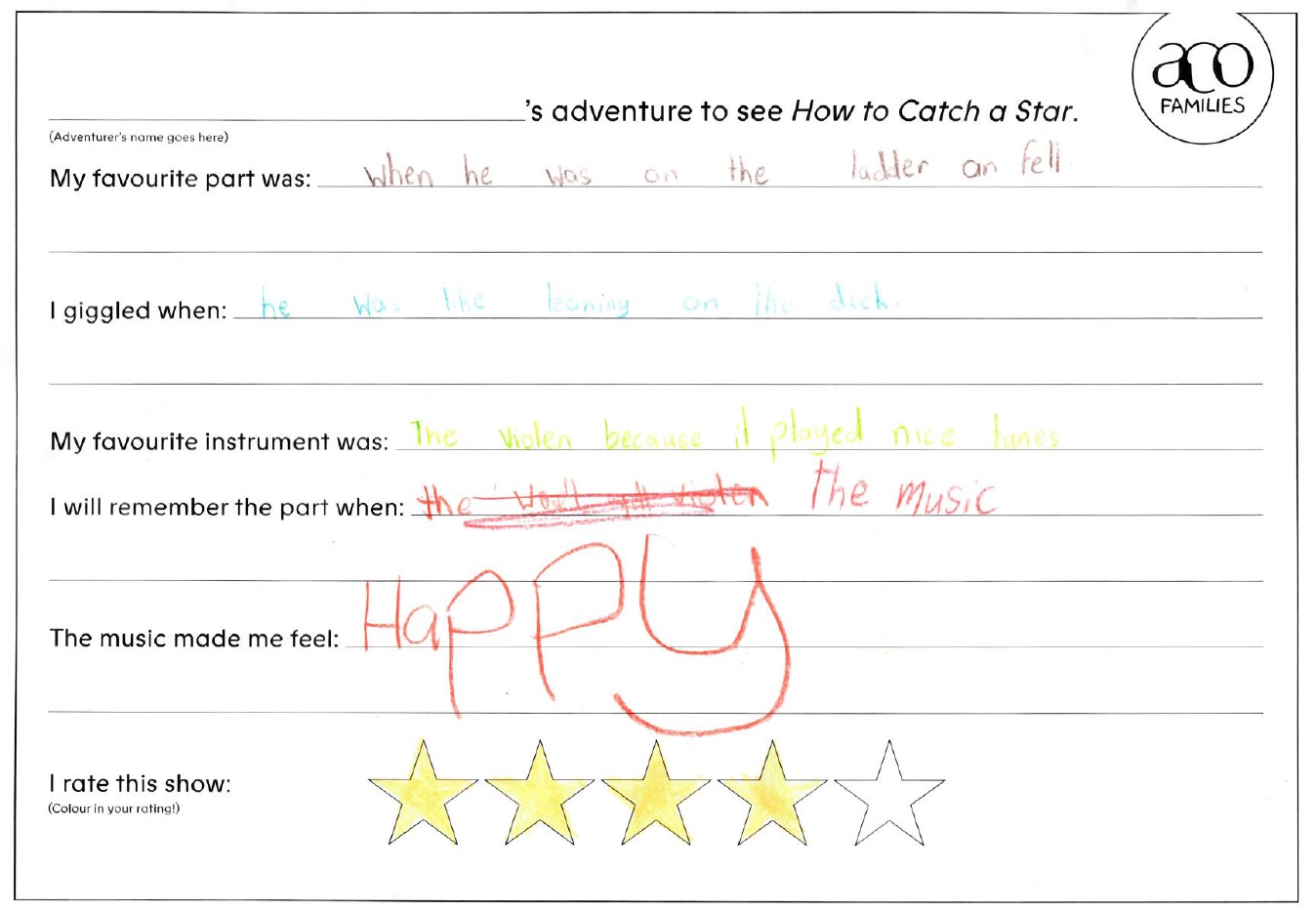 Eden loved seeing "the big cello"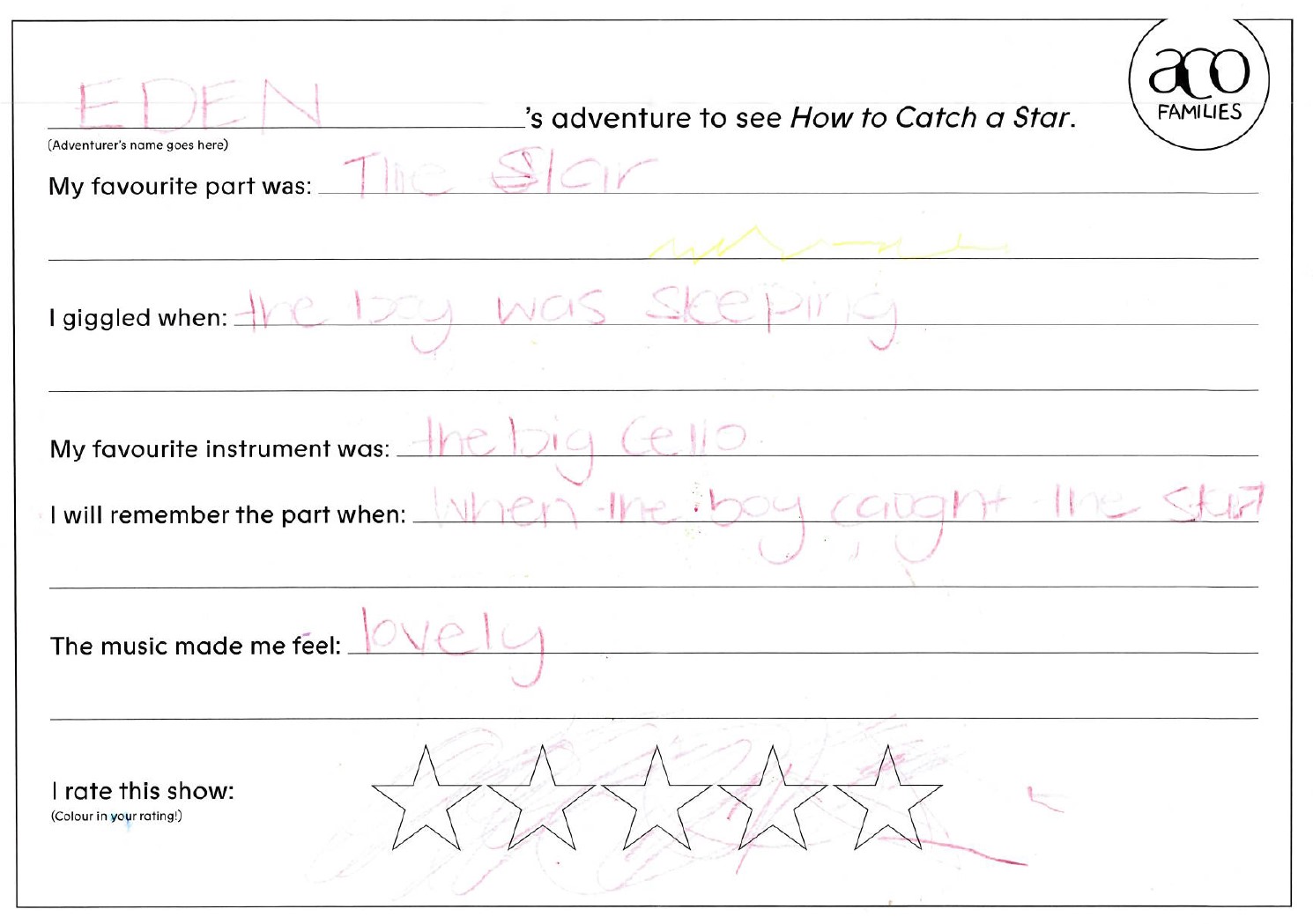 Kate couldn't get enough of the boy's delicious sandwich!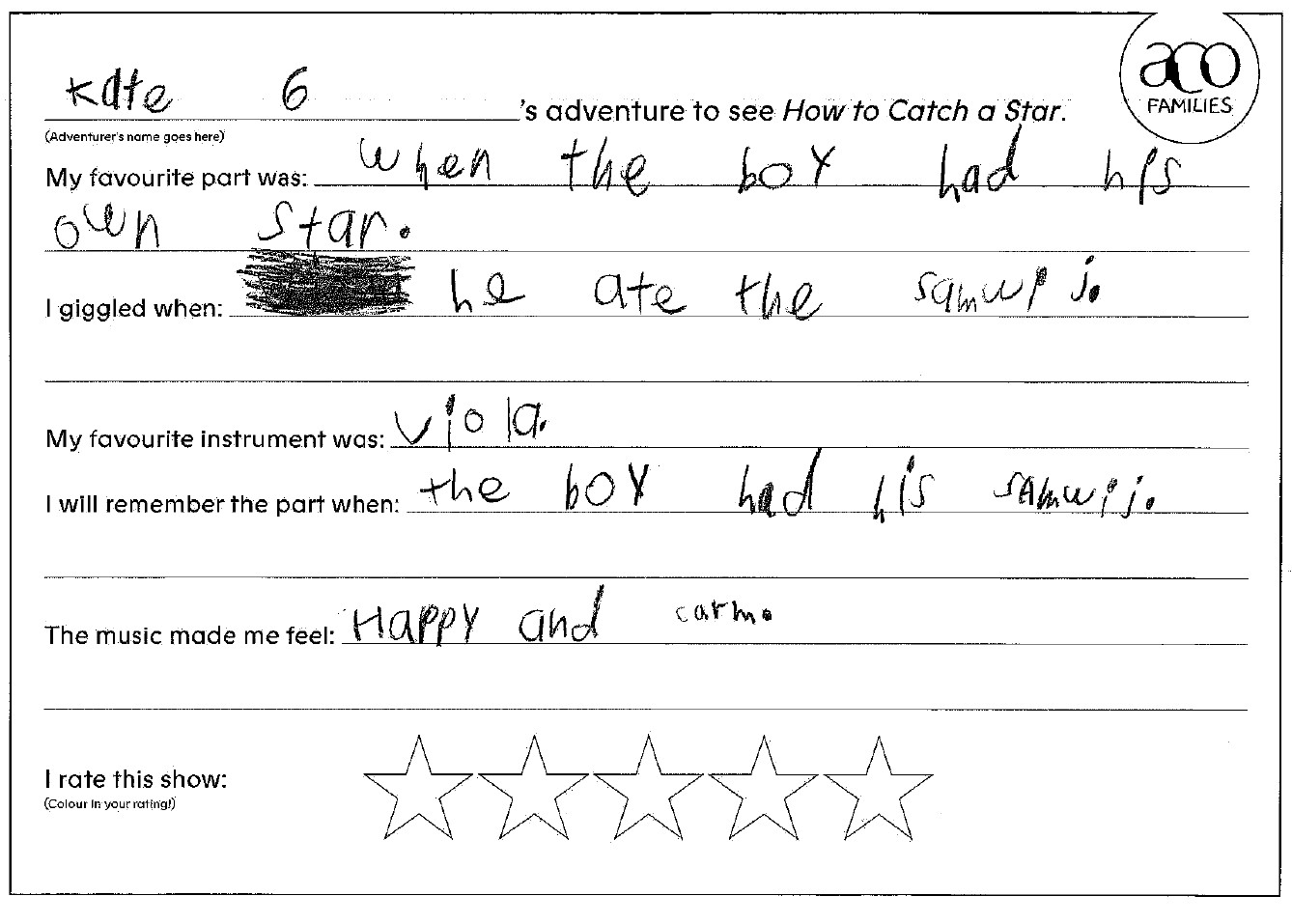 Five stars from Linton, and smiles all round!
How to Catch a Star shows at ACO Pier 2/3 throughout the school holidays, until Saturday 8 October. Click here to book now.