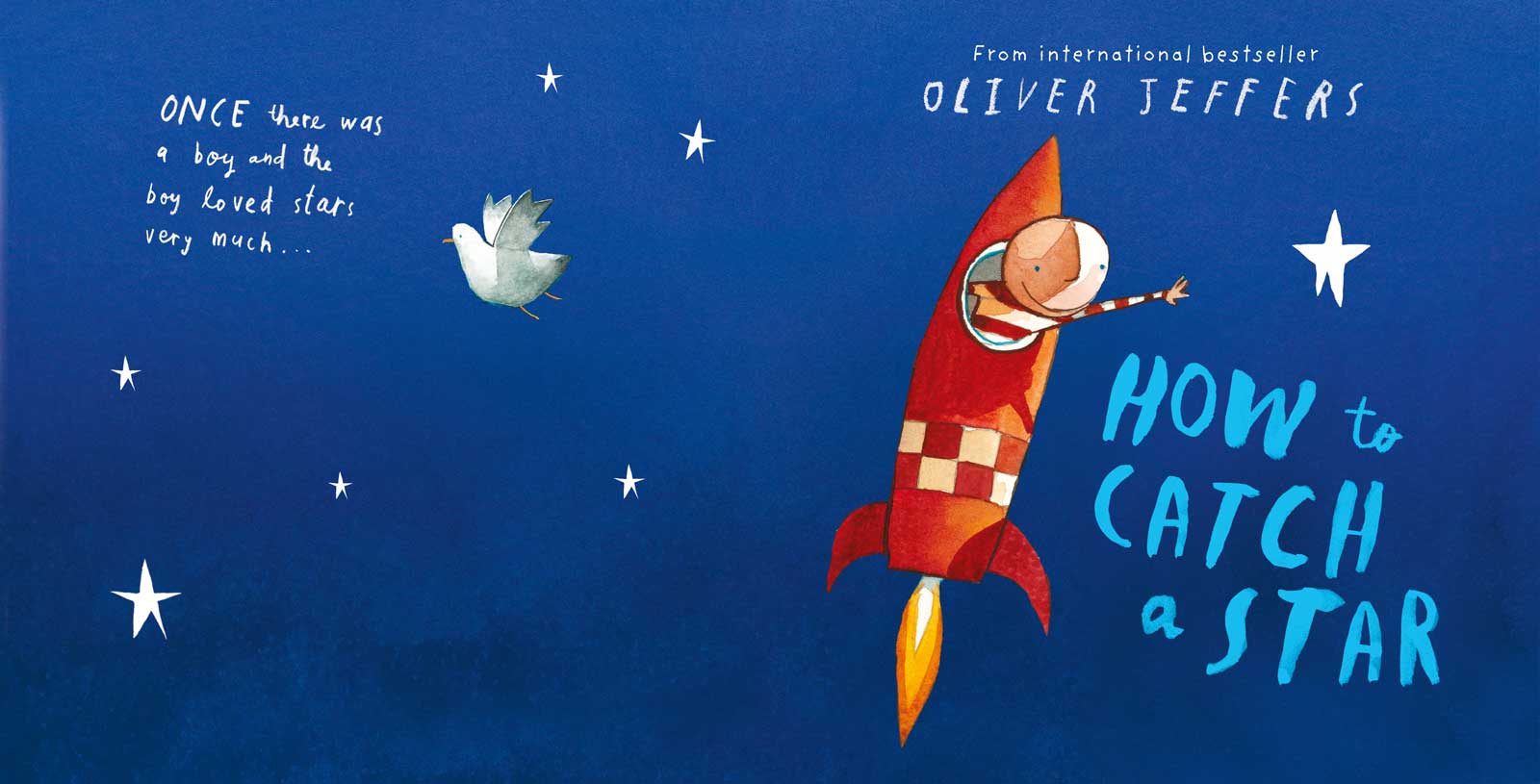 Discover the enchanting world of Oliver Jeffers
We explore the magical creations of the Northern Irish, now Brooklyn-based visual artist and author Oliver Jeffers.
Who is Oliver Jeffers?
Oliver Jeffers is a best-selling children's author and visual artist, born in Northern Ireland and based in New York. He has written 22 children's books, including How to Catch a Star, which we have adapted into an enchanting stage show for children.
His picture books have been translated into over fifty languages and sold over 14 million copies worldwide. And his thought-provoking artwork has been exhibited by the Brooklyn Museum in New York, the Irish Museum of Modern Art in Dublin, the National Portrait Gallery in London, and the Palais Auersperg in Vienna.
Jeffers' books are a magical mixture of entrancing art and compelling storytelling. They explore themes from the simple and beautiful, to the expansive and awe inspiring.
Take How to Catch a Star as an example of this: a boy loves stars and longs to make one his friend. But what starts out as a seemingly straightforward desire turns into a profound message about the importance of striving, and how persistence pays off – but not always in the way you first expect. It contains as much fearsome resilience, as it does humility. And all illustrated beautifully.
Let's stay with How to Catch a Star for a moment, and take a look at what inspires Jeffers' work.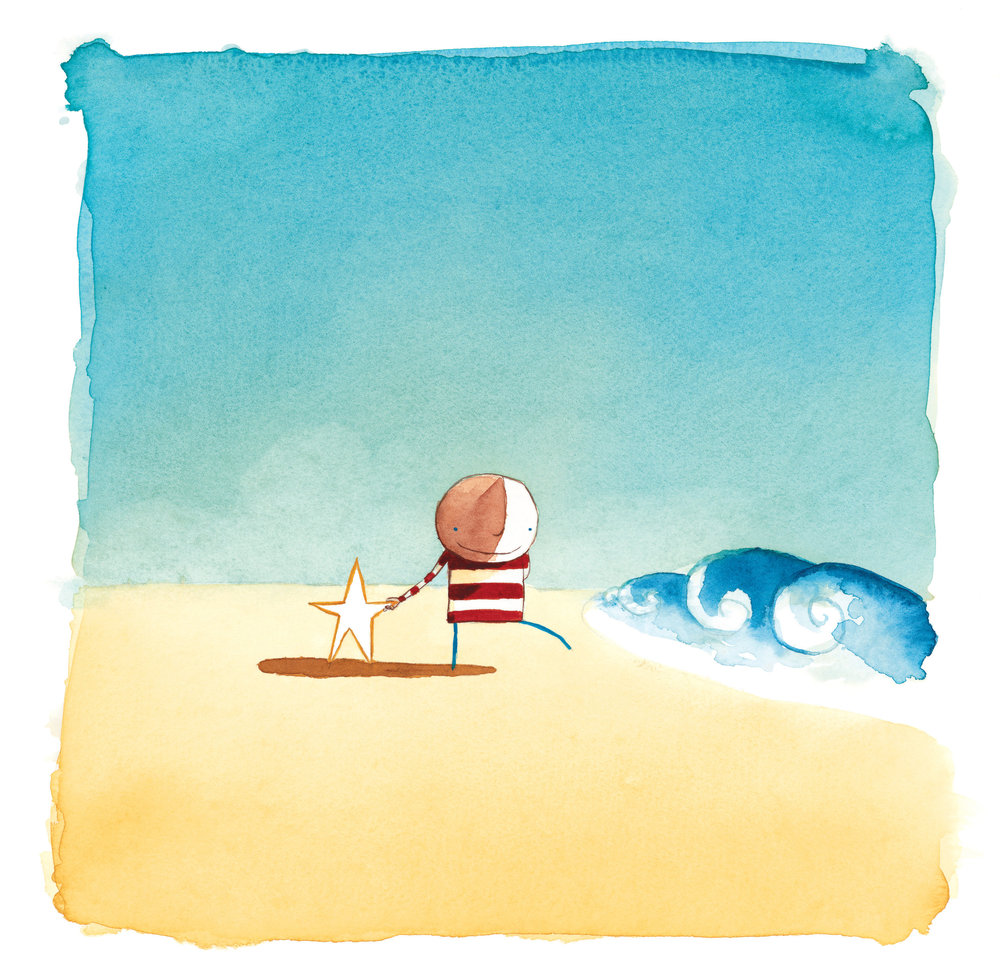 The birth of How to Catch a Star
It was travelling the world while he was still a student that Jeffers first thought about writing a children's book.

"I took a year out from art college, and travelled. I flew to New York, made my way across the US and then flew to Australia. This is the first drawing I made, that turned into the seed of an idea that turned into the book," Oliver Jeffers told The Guardian in 2014, showcasing an initial sketch from the book. "I can see ideas for two other pieces of art I eventually made on this page. That must have been a productive day."
Evocative images of pink skies and piers, and curly crests on turquoise waves feel comforting and familiar to us here in Australia. There are familiar golden beaches and evening canopies smattered with stars.

How to Catch a Star would be the first children's book of many that Jeffers' would go on to write.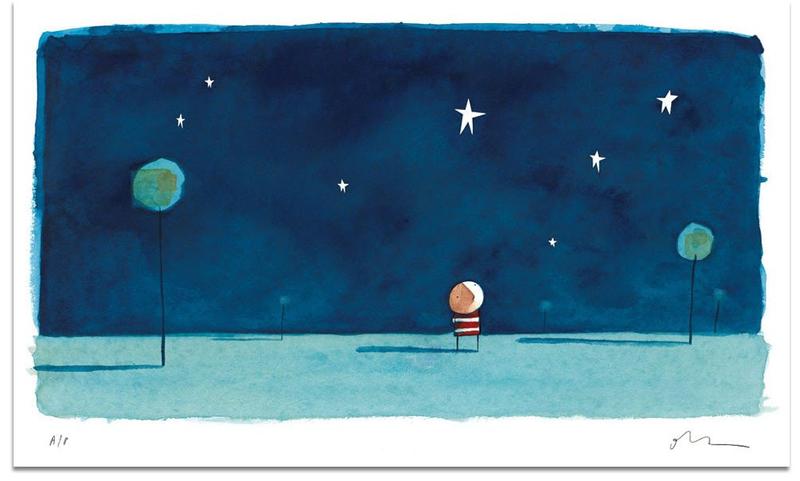 Creating an enchanting world on the page
The book stands out for its gorgeous coloured illustrations, which are given depth and character by striking shapes and watercolour textures.
The way the different illustrations, or scenes, are laid out in How to Catch a Star give the story a wonderful pace and communicate an inspiring message.
"The toughest part of figuring out how to make a picture book for the first time was how to fit everything gracefully into the confines of a book," Jeffers told The Guardian. "This is called 'thumbnailing'; I learned this years later because you draw each page not much larger than a thumbnail so you can see how they all work together as a unit."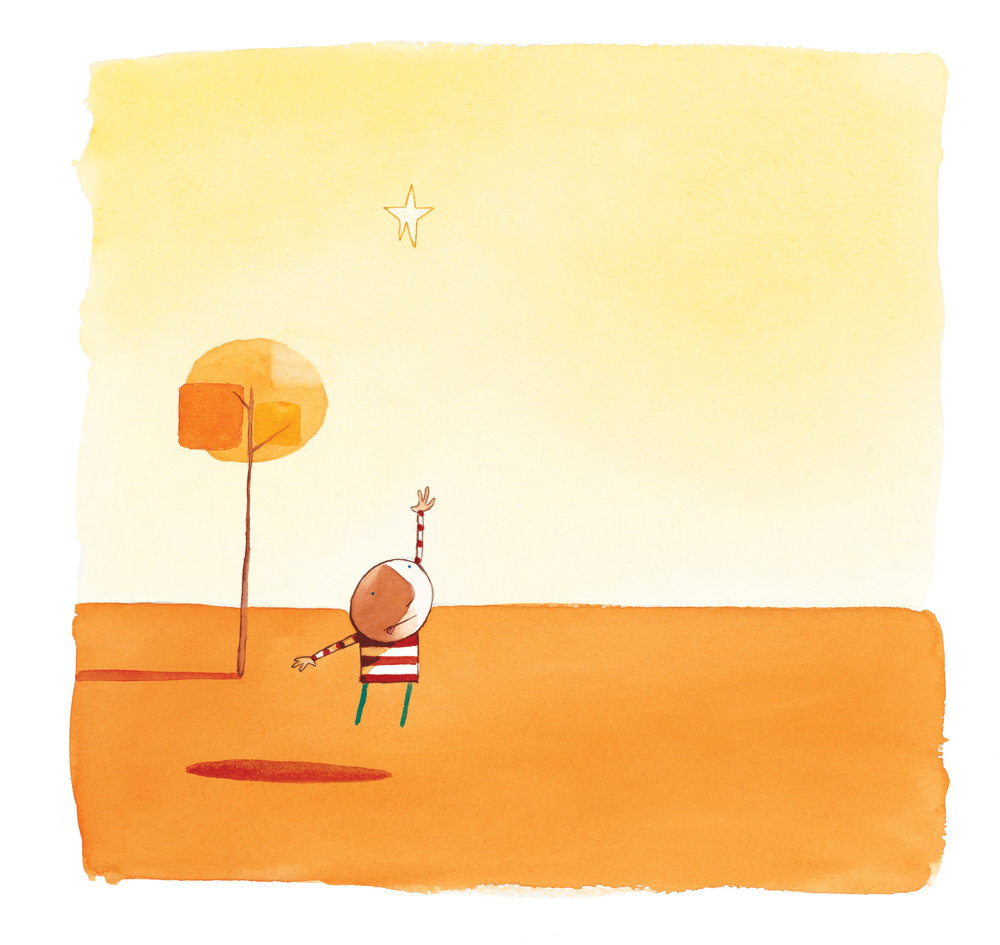 From the page to the stage
After the success of our family shows There's a Sea in my Bedroom and Wilfrid Gordon McDonald Partridge, we jumped at the chance to bring Oliver Jeffers' incredible imagination and inspiring story to the stage.
Read more: How to stage a children's show
The beautiful shapes and textures from Jeffers' illustrations have been honoured in our props and staging, and lighting is being used to create a warm, welcoming world – with plenty of twinkly stars of course!
"We have tried to replicate the beautiful watercolour images from the book in the textures of our staging, taking what I think of as the essence of the Oliver Jeffers book," Set and Costume Designer Melanie Liertz told us. "We've taken, for example, a beautiful painting of the starry night sky by Oliver Jeffers and made it into a bedspread for the boy in the story.
"We also have some lovely sharp and shiny materials to bring this glittering, starry world to live, including mirrors."
It's was a real treat seeing Oliver Jeffers' world come to life within the four walls of The Neilson concert hall at ACO Pier 2/3 in October 2022. We really hope you can join us in the 2024 July school holidays.
How to Catch a Star returns to ACO Pier 2/3 in the 2024 July school holidays. Click here to find out more book now.