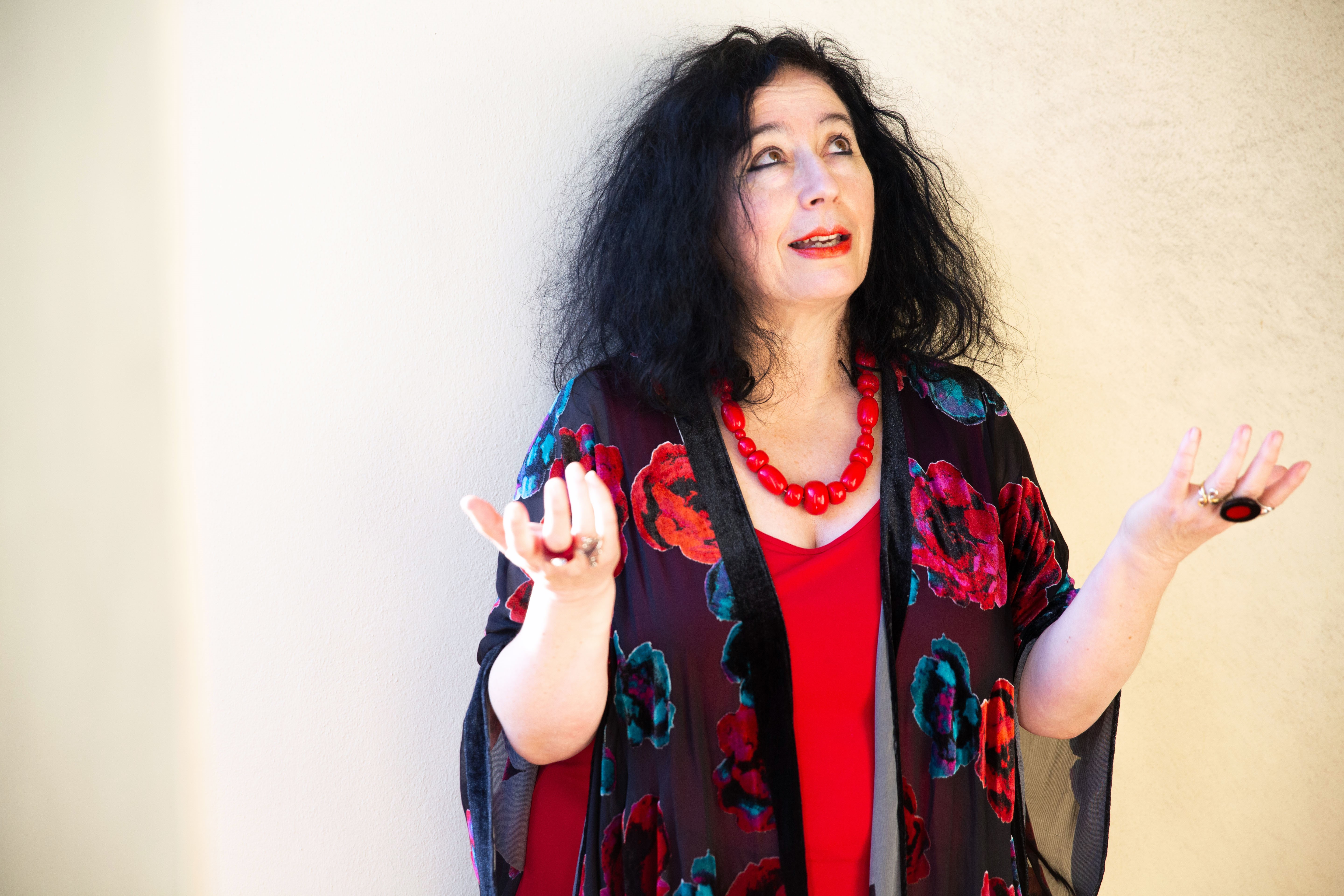 Interview: Elena Kats-Chernin on 'How to Catch a Star'
The award-winning Australian composer on how to create compelling music for children.
"Composing for children is my favourite thing. I close my eyes and imagine children in the room, and ask myself what they would want to hear."
Australian composer Elena Kats-Chernin is sitting down with us ahead of the first full rehearsal of the ACO's brand new Family Show, How to Catch a Star, based on the book by international best-seller Oliver Jeffers.
Elena, who is also currently writing a children's opera for a European opera company, describes loving everything about creating for children.
"Perhaps it makes me feel younger," she laughs. "No, I know what it is: it's such a beautiful world. It's innocent, it's joyful, it's pure, and it makes you happy. And usually, even when you have some kind of evil character, the good character always wins. I love happy endings."
How to Catch a Star follows the story of a boy who loves stars, and wishes he could have his own star, and so he hatches a plan to catch one. It's a fable of perseverance and the power of friendship.
Our new production, which follows in the ACO tradition of Wilfrid Gordon McDonald Partridge and There's a Sea in my Bedroom in adapting a popular illustrated children's book for the stage, called for a brand new score from a leading composer. And Elena-Kats Chernin answered the call.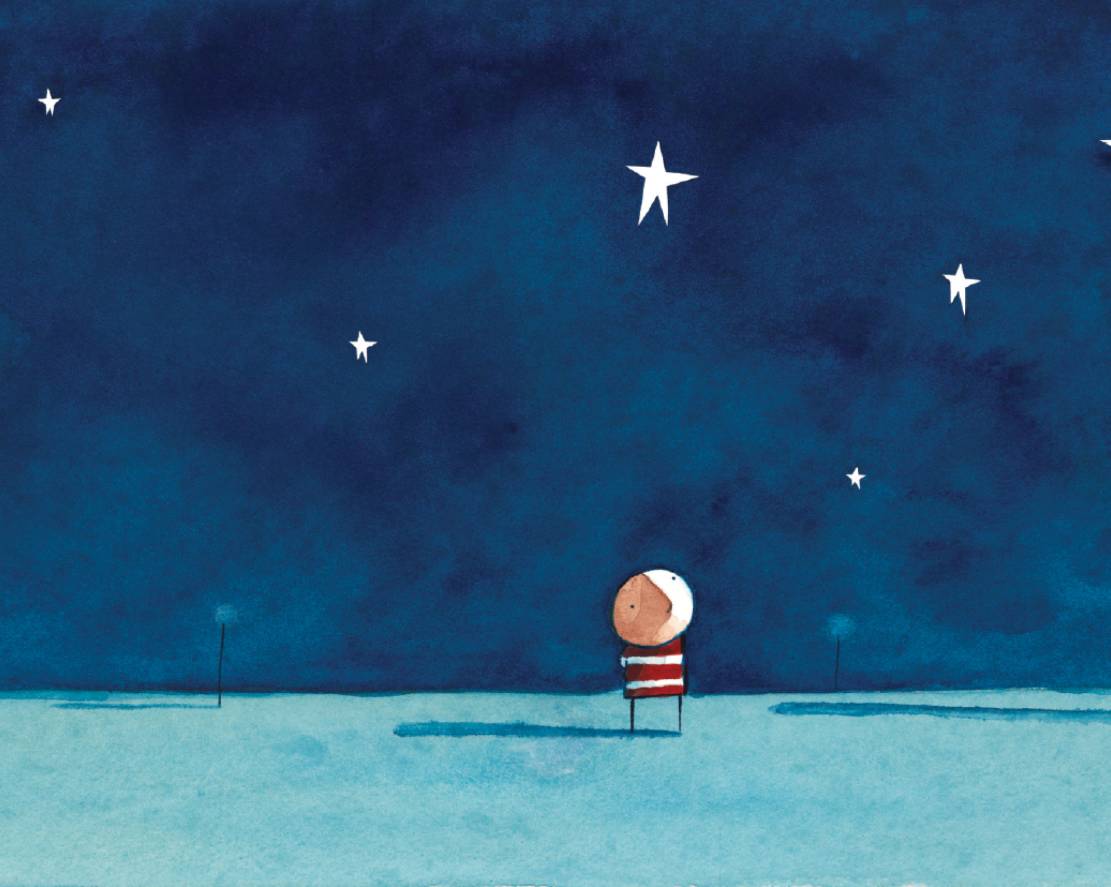 We can look forward to an exquisitely-composed score, written to be sophisticated and engaging for all ages in the audience.
"When I was writing the music for How to Catch a Star, I wasn't necessarily writing it as music just for children. And children can be very adaptable anyway, so the music doesn't have to be totally tailored to beginners – it doesn't have to be The Wiggles all the time!"
Elena wasn't afraid to create a beautiful, complex score for young ears, taking the star as the starting point for her composition.
"A star is something that sparkles, something that shines," the composer says. "It gives you light, it gives you fun. It's something you aspire to."
Elena asked herself "what would the star sound like if it was an audio element?" and gave the music plenty of zig-zagging textures and spikey rhythms that will keep ears, young and old, engaged.
"I ended up composing something that is really spirited: there's a lot of plucked string sounds and there's a lot of lightness, sparkle, uplift and joy."
"Composing for children is my favourite thing. I close my eyes and imagine children in the room, and ask myself what they would want to hear."
The piece is written for string quartet and will be performed by ACO Musicians, including ACO Violin Ike See and ACO Cello Melissa Bernard.
"I love composing for string quartet," Elena says. "There are no constraints because strings can do so much – they're very rich instruments. They're very full of different colours, and different textures, and different ways of articulating things.
"And these particular string players in the ACO are world class, they're the best. I mean, they can do anything: they can strike with the back of the bow, they can do percussive sounds, they can do unexpected noises, they can do really high sounds… They can make the music sound like a landscape, it's wonderful."
The quartet will perform on the stage at the heart of the action, and children will have the chance to meet the musicians, and get up close to the instruments, after the show.
"What's not to love?" Elena smiles.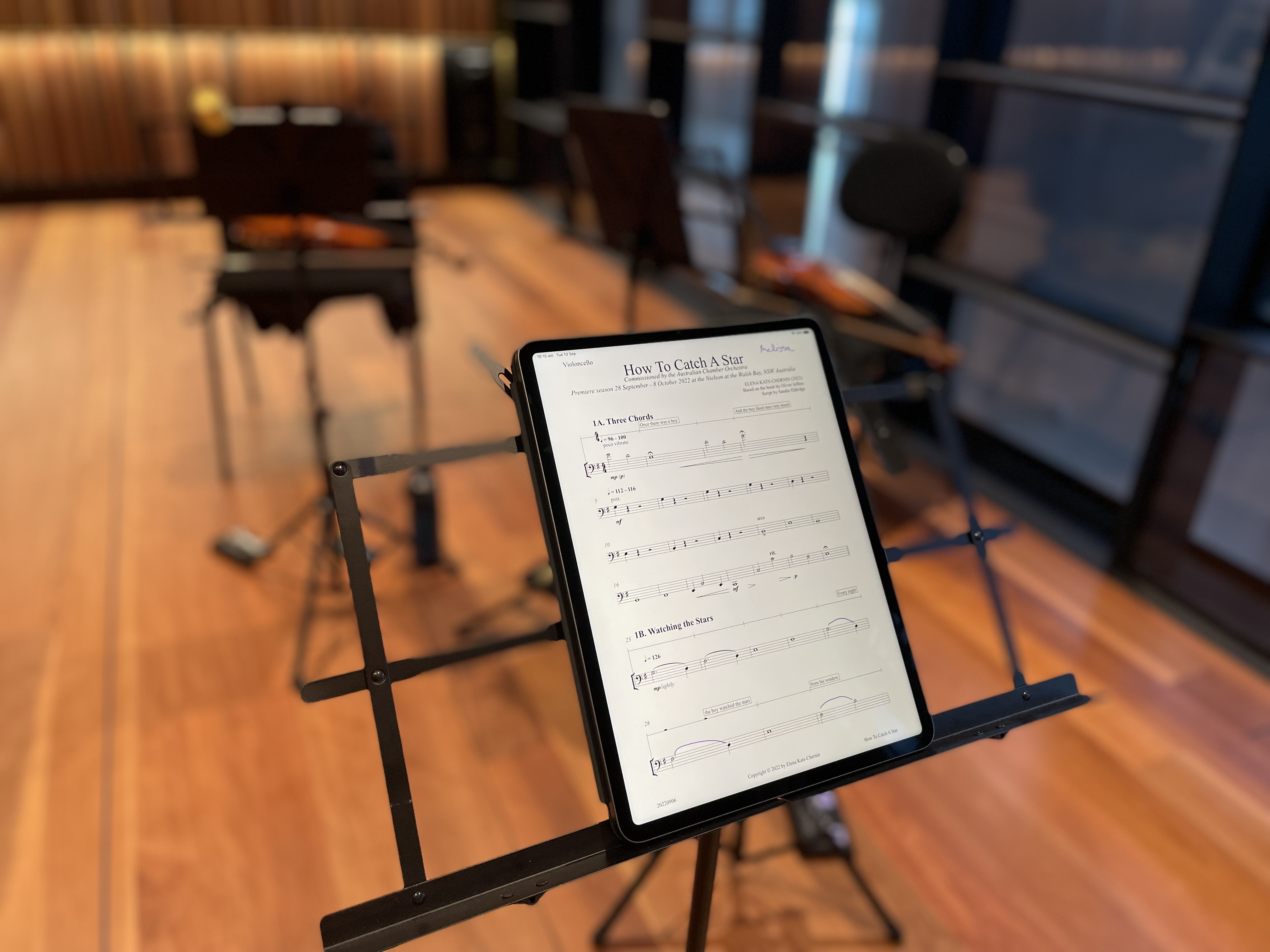 She describes the production, which is written and directed for the stage by Sandra Eldridge, as "joyful" and "thought-provoking", something that will stimulate the children's minds.
"The score was created in close collaboration with the imaginative, perceptive, inventive and funny scriptwriter and director Sandie Eldridge," Elena says. "We would meet either in person or on the phone and brainstorm, improvise and try out different things with me on the piano.
"Sandie would often speak the text during our improvisations sessions and I remember many a time when she would crack me up with her many made-up voices and ideas for situations. A major part of the score was conceived around those meetings and in creative development days, inspired by the scenes that Sandie weaved from the original book."
She adds: "It's nice to see a beautiful book like this come to life on the stage. I just fell in love with it the minute I read it, it's just so beautiful. It touches you really deeply: it's not just a children's book, it's something more profound somehow.
"I think it's something we can all identify with: it's about a boy looking for a friend. He wants the star to be his friend. There's a sense of wonder, of trying to achieve something big. This child goes on a journey: his personal journey to achieve the goal of becoming a friend of the star."
Elena describes the upcoming show as "beautifully spent time". With such a touching story, and with Elena's exquisite music, we have no doubt it will be.
"It's half-an-hour of pure enjoyable time with your child. I think it will be very special."
How to Catch a Star is showing at The Neilson at our Pier 2/3 home in Walsh Bay, 28 September – 8 October. Click here to book now for a magical school holidays experience.
Photo: Vicki Lauren