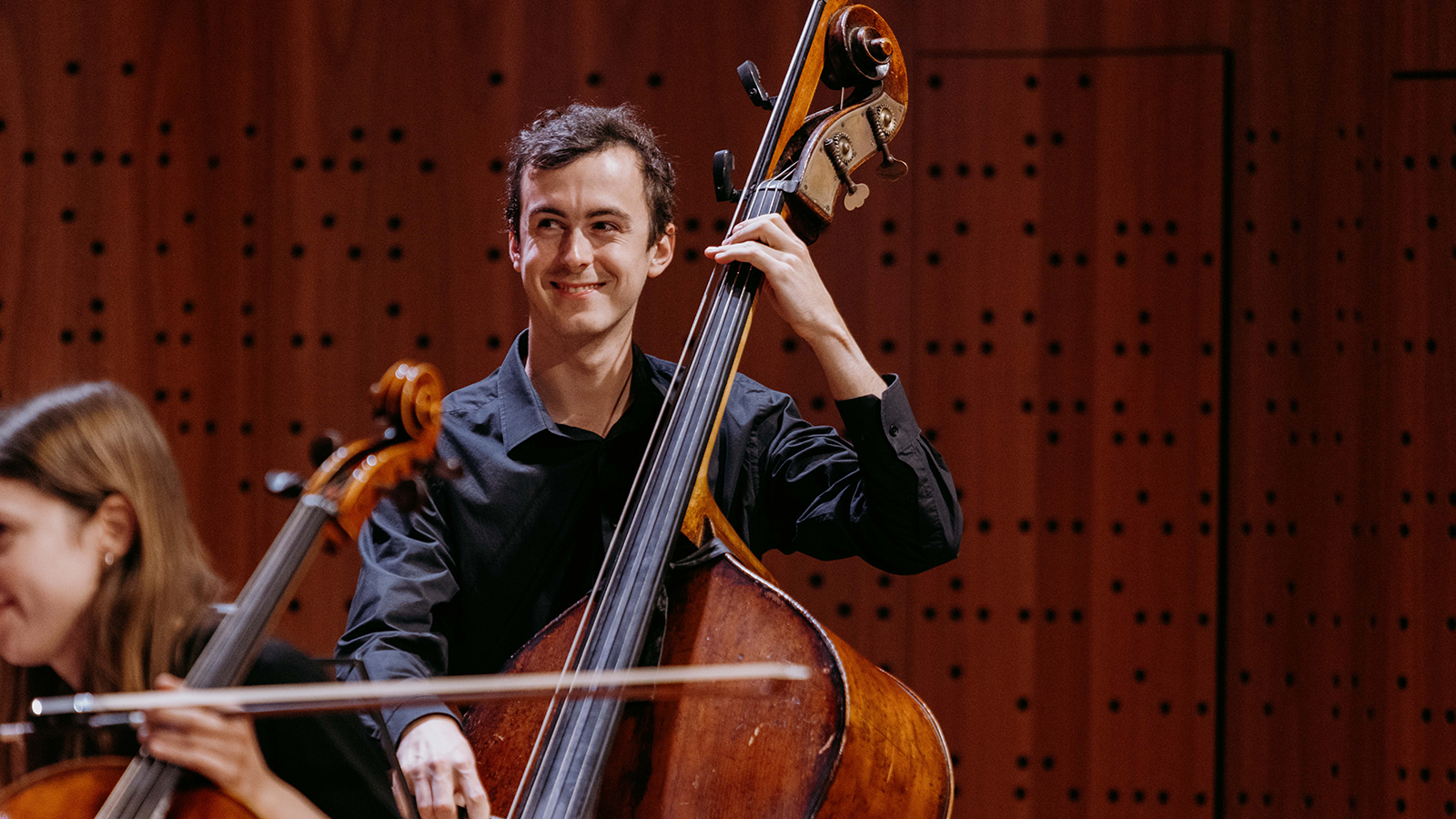 'I experienced the magic of the ACO that night'
Double bass player Adrian Whitehall recalls how he felt the first time he heard the Australian Chamber Orchestra, and how that encounter led to his becoming an ACO Emerging Artist today.
Double bass player and 2023 ACO Emerging Artist, Adrian Whitehall, recalls how he felt the first time he heard the ACO play. It was a school night in Thirroul, New South Wales – just up the road from Richard Tognetti's hometown of Wollongong – and he was just ten years old.

"I saw my first ACO concert in Thirroul, and ever since that performance I knew that I wanted to be a musician and especially to be a part of a creative orchestra that really thinks outside the box, making amazing music."
"The brilliance of the music and the performance is what I remember. I experienced the magic of the ACO live that night."
Adrian had convinced his parents to take him to see Richard Tognetti play – someone he looked up to and who happened to come from the same part of the world – bringing along a portrait he'd painted of Richard as part of a school class project.
"When the ACO came to Thirroul, I had this crazy idea to give the portrait to someone at the theatre to pass on to Richard. I saw then-Principal Viola, Christopher Moore, outside at interval, and I bravely walked up to him and asked him if he could give it to Richard for me. He replied, 'You can come backstage and give it to him yourself.' I felt very nervous. I was a little skinny, somewhat shy kid at the time, but I got to meet Richard and give him my painting. I was quite star struck, but very happy to meet him in person," Adrian recalls.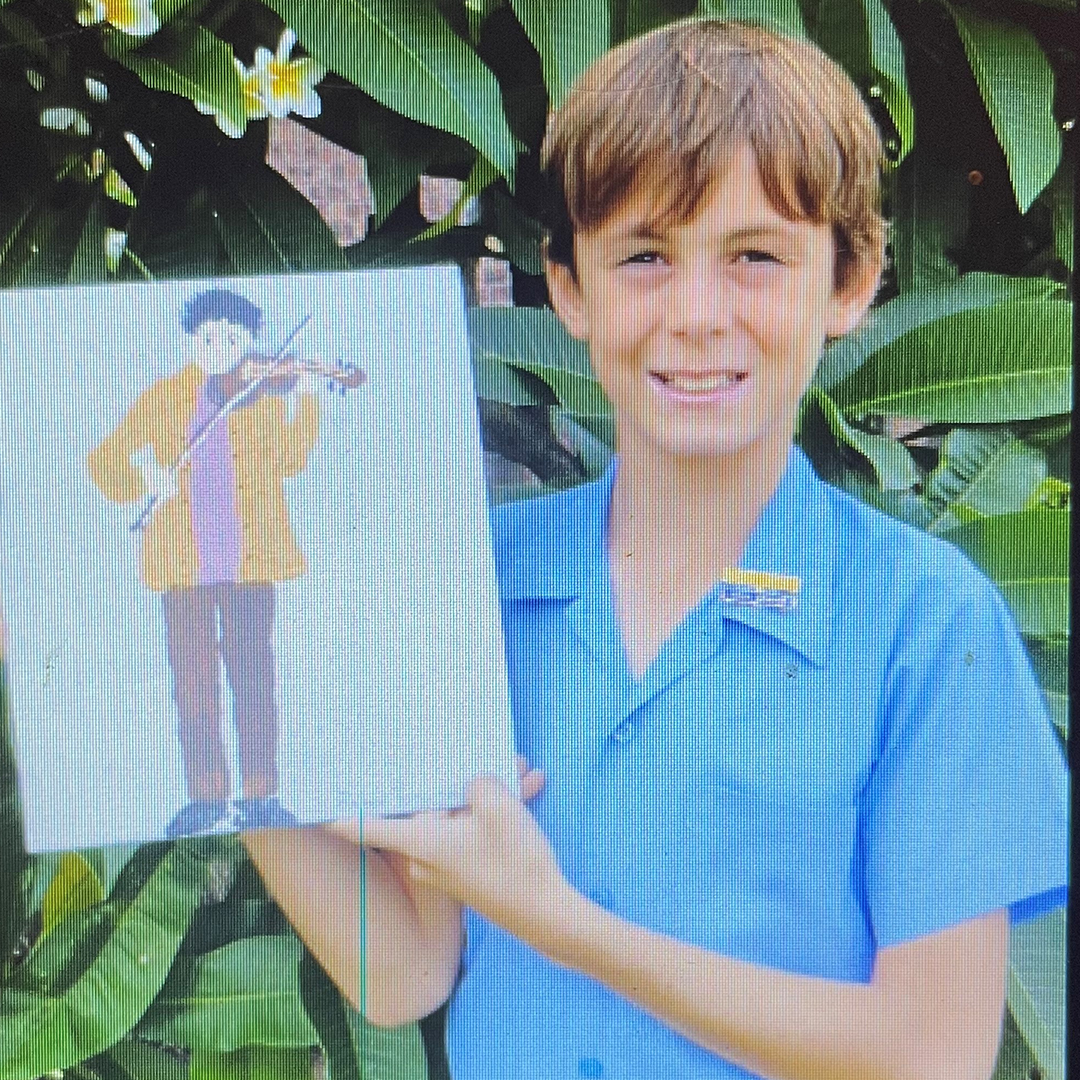 "Some months later the Principal of my school received a small parcel addressed to me. I was confused as I didn't think I could get mail at school. I opened the parcel and in it was a letter from Richard, telling me that my painting was hanging in the ACO office. He included a copy of the Musica Surfica DVD," Adrian continues.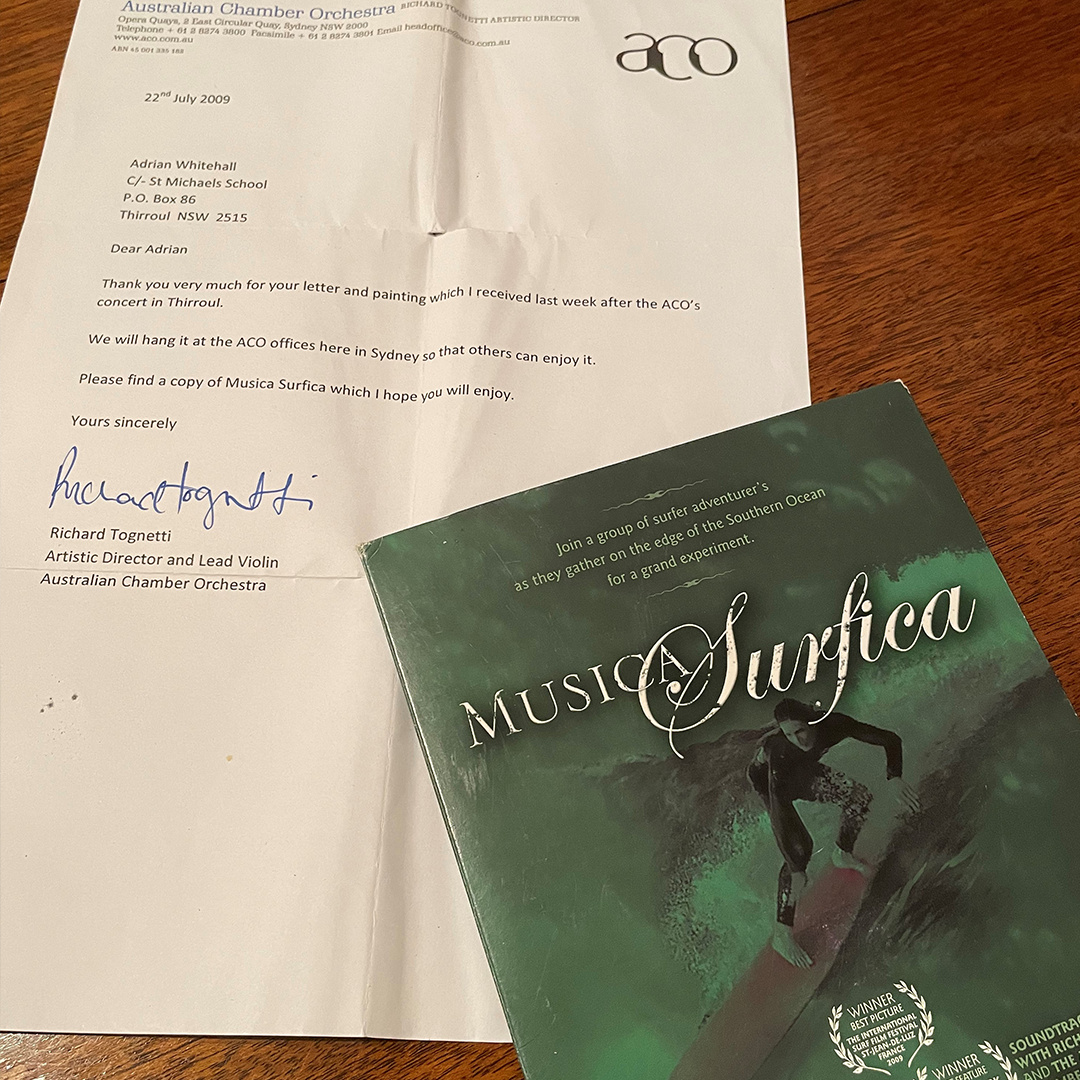 When in high school, Adrian took part in ACO Academy under the guidance of ACO Violin Aiko Goto, someone he looks up to "as a beautiful person and an amazing musician and mentor." Later, he won an ACO competition for high school students for his original composition, Lands upon Lands, which was then recorded by a quartet of ACO musicians.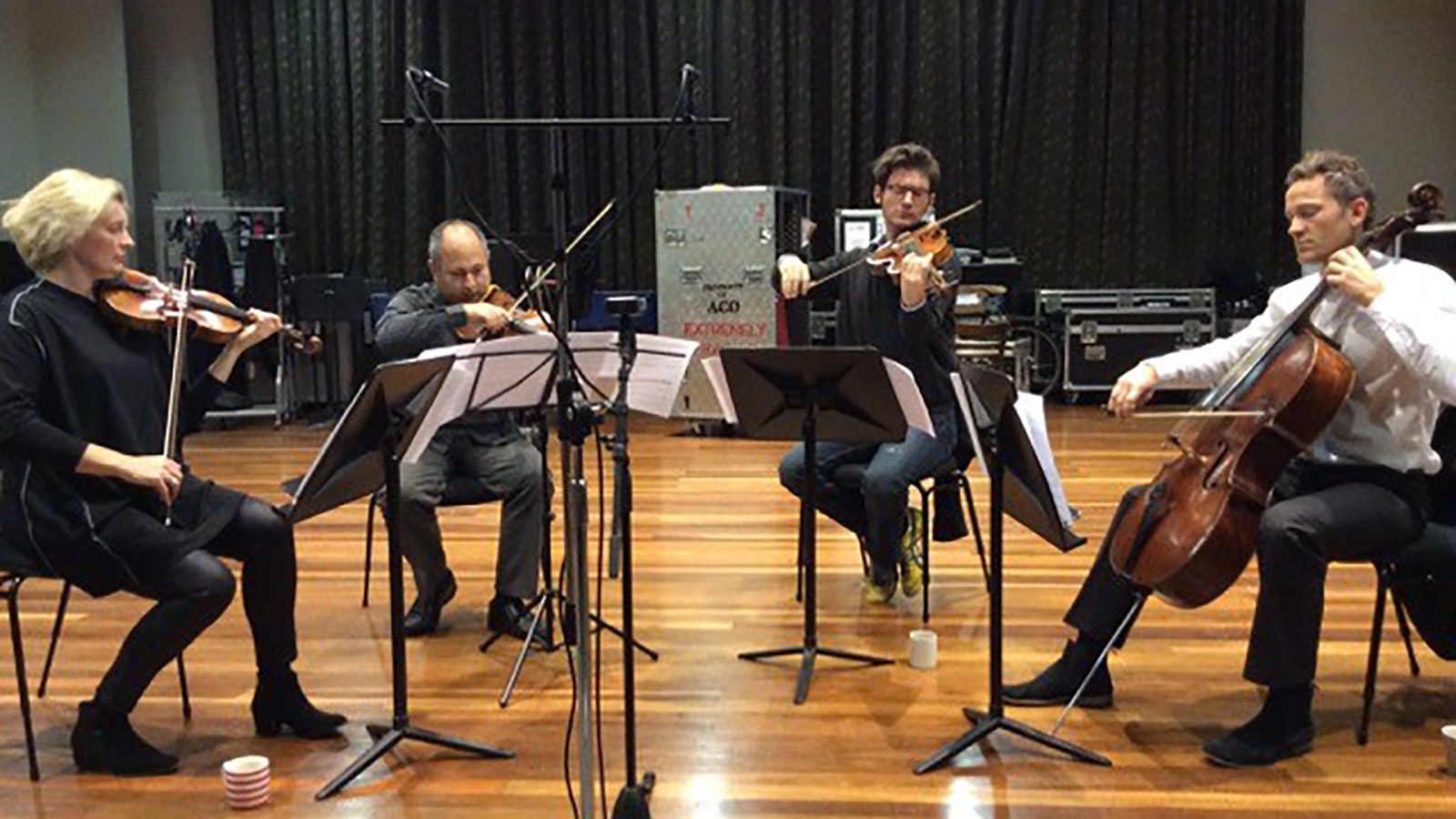 ACO musicians record Adrian's composition, Lands upon Lands

Last year, Adrian performed alongside ACO musicians in the ACO Family Show There's a Sea in My Bedroom, playing in more than 60 shows at Pier 2/3 in Sydney, as well as throughout regional New South Wales, Victoria and Queensland.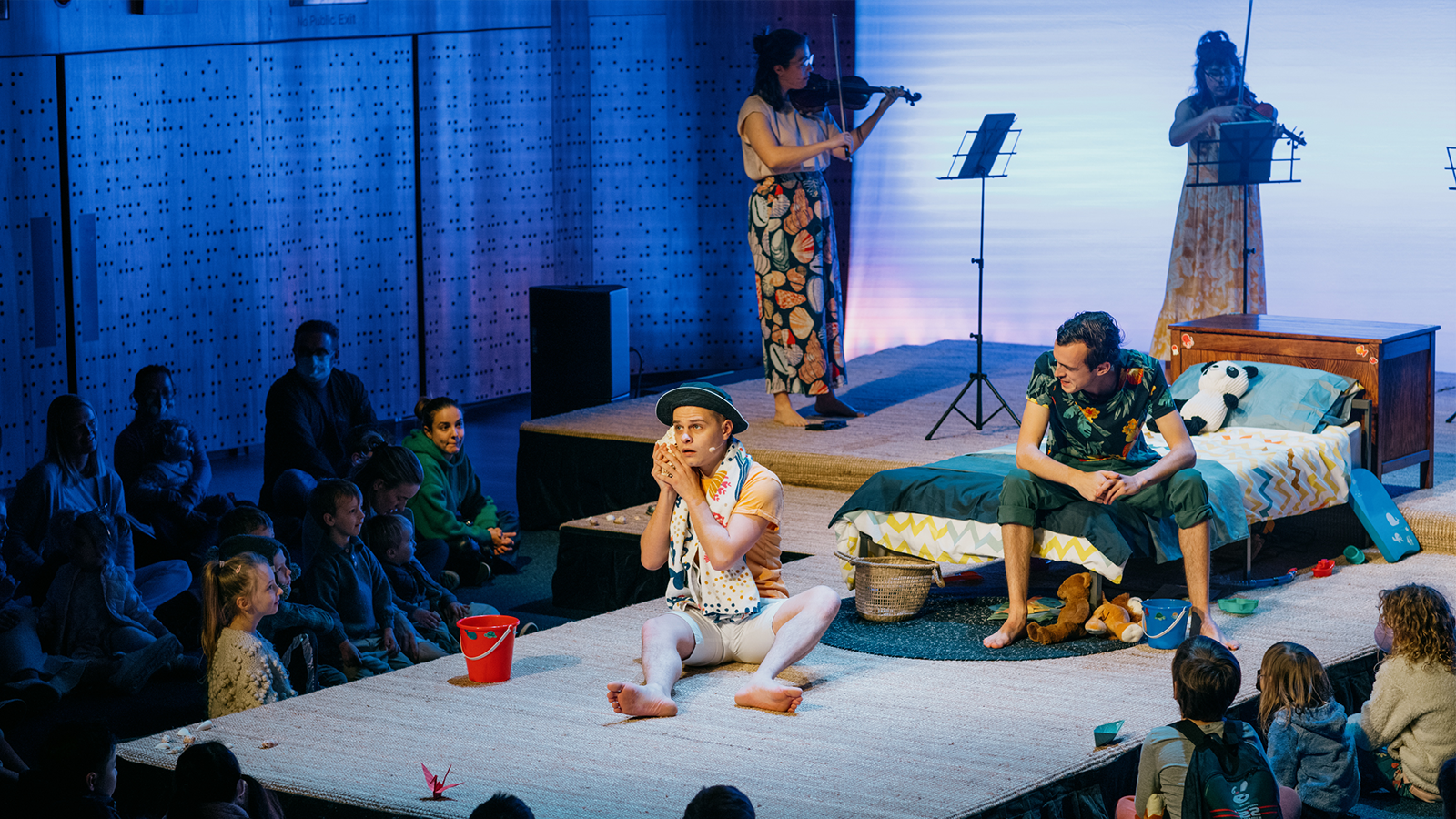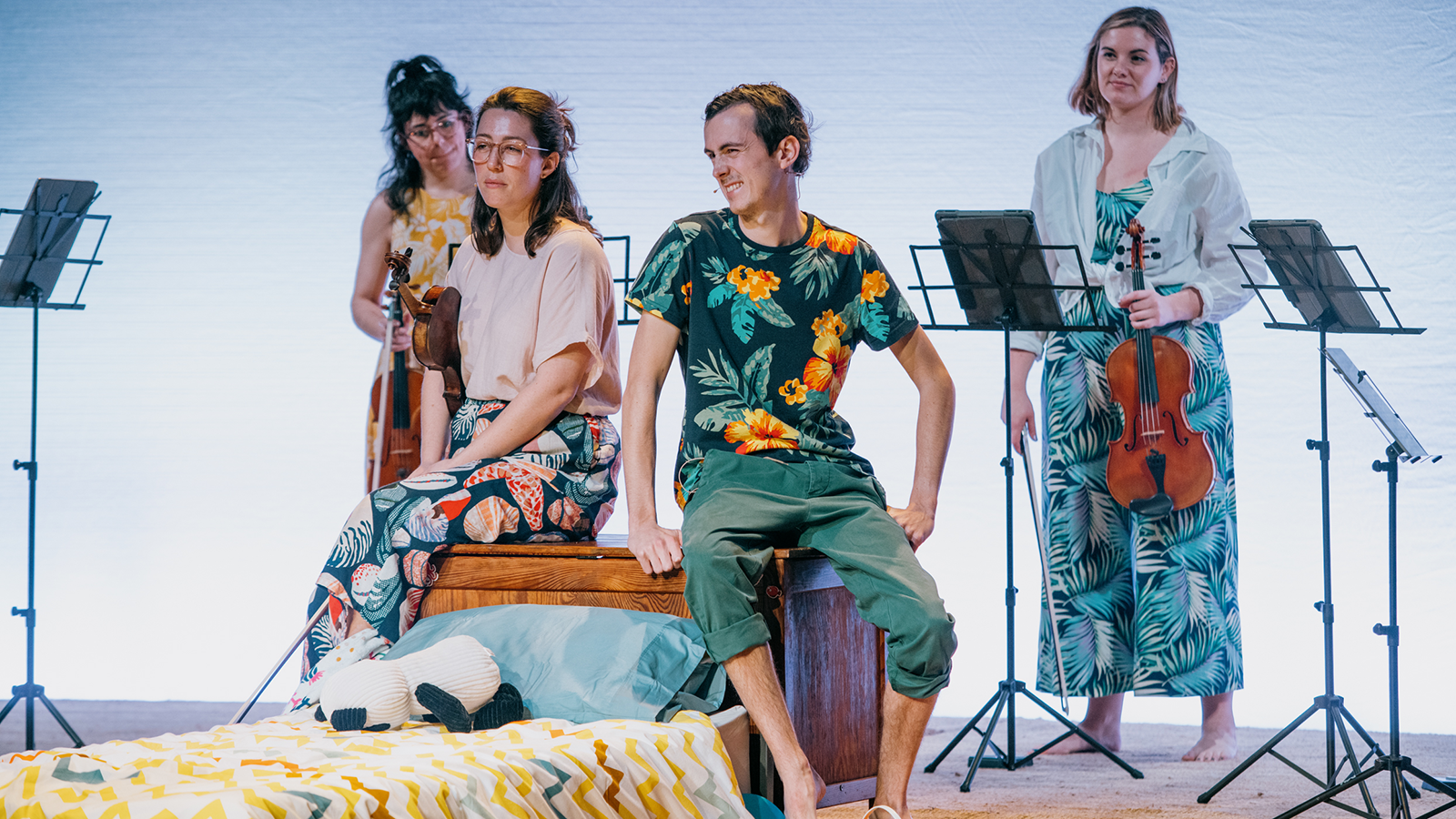 "I hope to continue to share my love of music in performances for others to enjoy for the rest of my life and maybe even inspire a few young ones along the way too."
Adrian knew it would be a unique experience to take part in the tour: "This is an inspiring show and a musical educational experience for children, and I knew I had to be a part of it. After all, the double bass is such an impressive instrument to children, and I wanted to share my love of my instrument and music to hopefully inspire them. My experience doing that show was incredible … a highlight of my career so far."
"The children's faces, completely mesmerised by the music and the story in those shows, will be etched in my memory forever."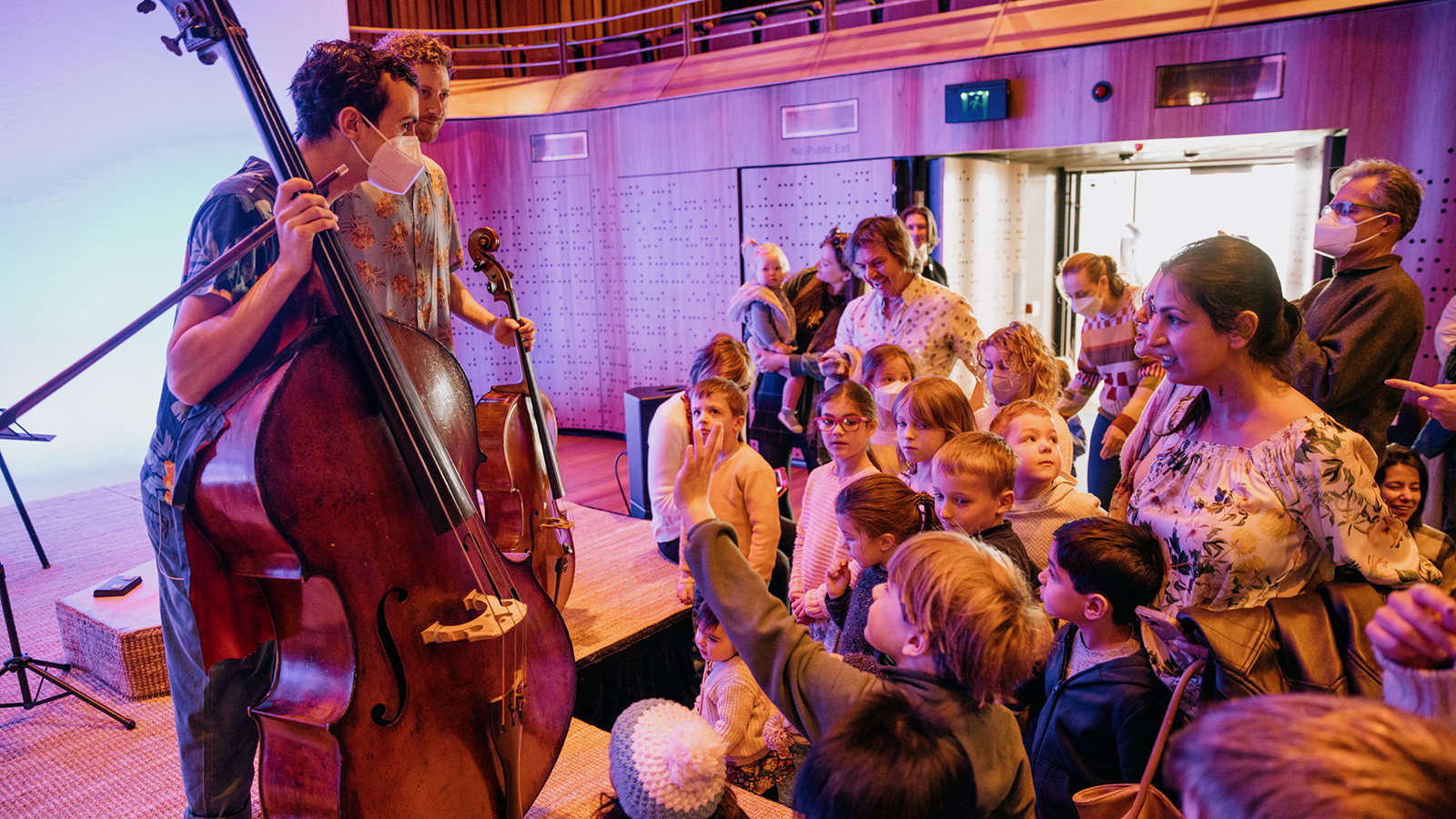 Fast forward to this year and Adrian is about to participate in the second intensive period of the year as a participant in the ACO's flagship Emerging Artist Program, under the mentorship of ACO Principal Double Bass Maxime Bibeau.
Adrian says, "It feels thrilling, absolutely thrilling, it is such an amazing experience, just to able play with the ACO musicians, get to know them, learn from them and play alongside them professionally as part of the ACO team."
Adrian has never forgotten how he felt during that ACO concert in Thirroul all those years ago. From a young boy who loved music and admired Richard Tognetti, to a mature artist at the cusp of an exciting professional career in the industry, Adrian's story has been inspiring.
"To progress to become an Emerging Artist is a dream come true for that primary school kid from Thirroul!" Adrian says.


Later this year, alongside his fellow Emerging Artists and as part of ACO Collective, he will tour to some far-flung parts of the country – all the way from Rockhampton to Wagga Wagga – and the future is bright.

"I hope to continue to share my love of music in performances for others to enjoy for the rest of my life and maybe even inspire a few young ones along the way too."

Click here to make a tax-deductible donation to the ACO. By donating today, you can help ensure the future of programs like our Emerging Artist Program. With your support, we can continue to inspire and enrich more lives through music.