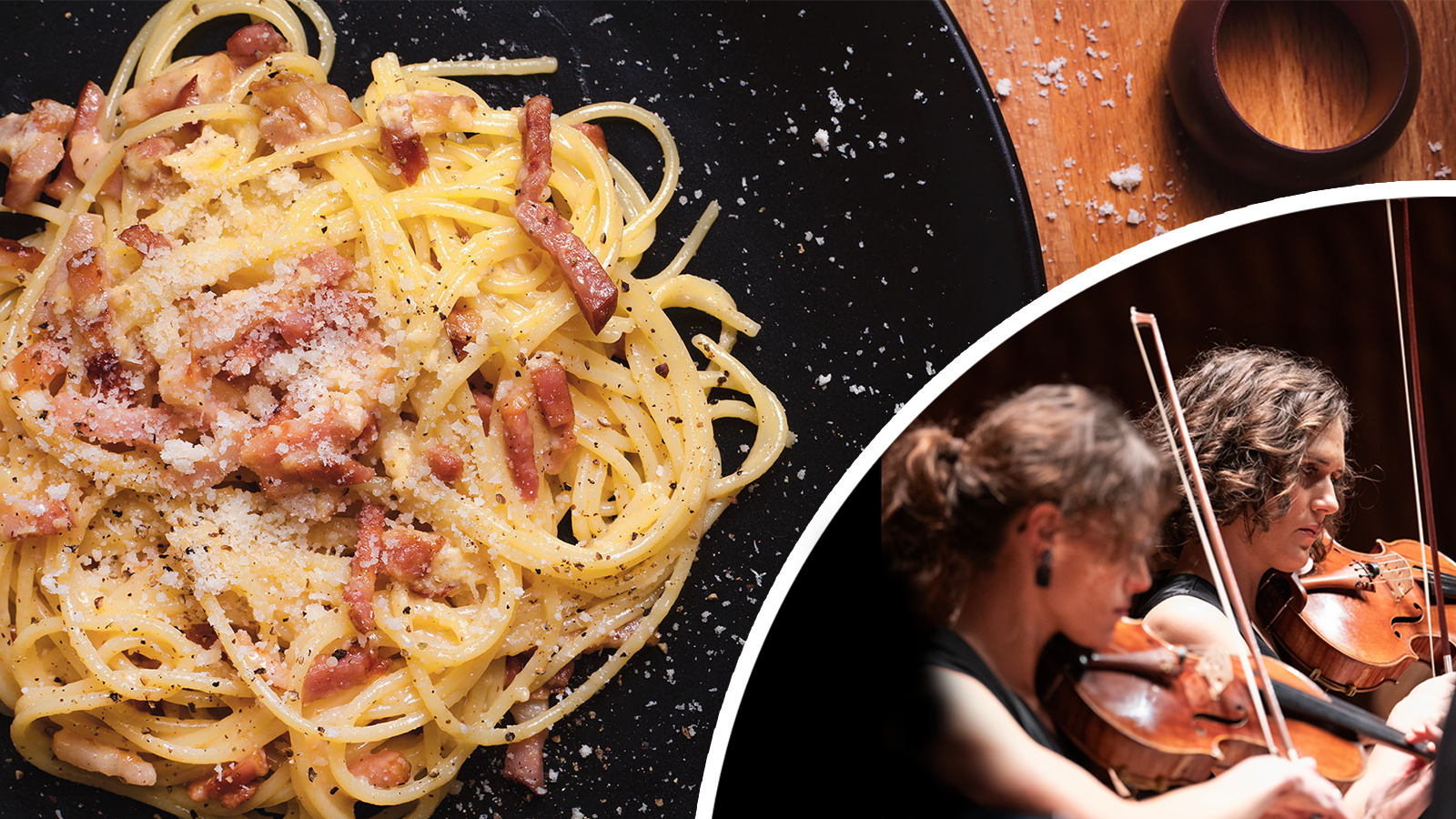 Enjoy an ACO Italian night out
As we dust off our scores, metaphorically speaking, and prepare to bring you our program of sumptuous chamber music inspired by Italy, we have been planning the perfect night out for anyone coming to our Postcards from Italy concerts. Italian dining + an ACO chamber concert = night out sorted.
We can't wait to bring you our Italy-inspired program of rich chamber works inspired by 'the beautiful country'.
A musical love letter to Italy, Postcards from Italy will see you stroll through cobblestone streets and plazas with Tchaikovsky's Souvenir de Florence, drive with the roof down through the Tuscan countryside with Boccherini and discover the great luminaries in Italian art, music and literature with Sollima's Viaggio in Italia.
Below are our recommendations of Italian meals that can round out the perfect Italian night out while you join us celebrating Italy on our next concert tour.
Italian restaurants near Wollongong Town Hall
Just a two-minute walk from the historic Wollongong Town Hall is Terra Mia, a Pizzeria and cafe that caters for your Thursday evening dinner, as well as a sweet gelato option for after the concert.
Discover the menu: www.terramia.net.au/menu
Or, if you're driving, why not book in for an early dinner at Ambiance Ristorante in Unanderra, just a 12-minute drive from the concert - a visit to the proclaimed 'Pasta-Pros'.
Visit: ambianceristorante.com.au
Book Postcards from Italy tickets in Wollongong (Thu 14 Aug, 7.30pm):
Italian eats near Melbourne Recital Centre and Arts Centre Melbourne
For a taste of "quality pizza made for quality people", try Sopranos on Southbank - just a five-minute walk from the Melbourne Recital Centre, six minutes from the Arts Centre.
Discover the restaurant: www.sopranospizzapasta.com.au
For a more traditional sit-down dinner, why not try Rosetta Ristorante on the Crown Riverwalk.
Find them at: rosettarestaurant.com.au
And if cocktails are your thing, we like Soho Restaurant and Bar, known for its exuberant live music and cosy setting.
Visit: www.sohomelbourne.com.au
Book Postcards from Italy tickets at Melbourne Recital Centre (Sat 16 Sep, Mon 18 Sep, 7.30pm):
Book Postcards from Italy tickets at Arts Centre Melbourne (Sun 17 Sep, 2.30pm):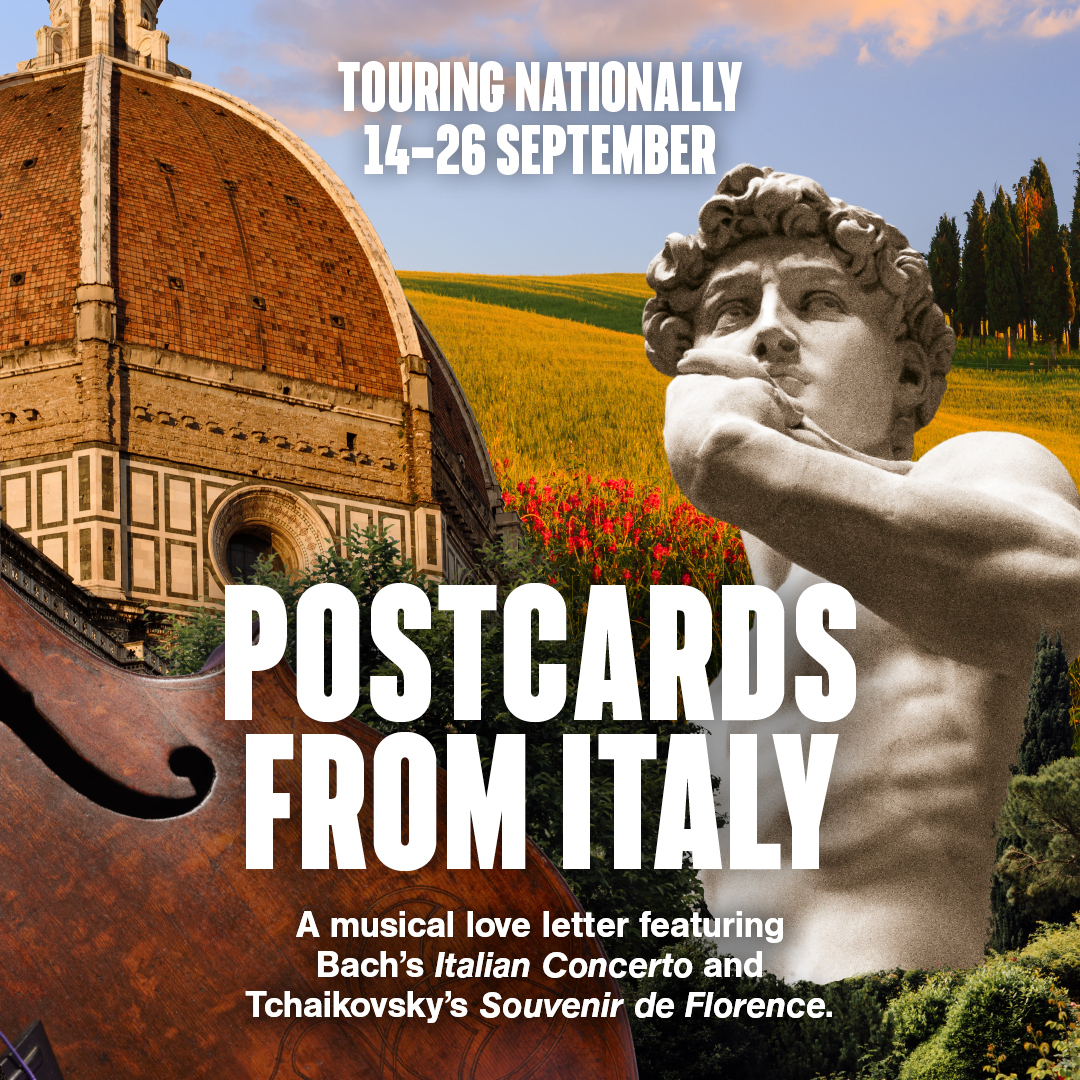 Sydney's Italian offerings near City Recital Hall
The go-to, located just outside City Recital Hall is Ragazzi, and we recommend booking far ahead for Angel Place's finest.
Everything you need to know: ragazziwineandpasta.com
There's also the warming and delicious Italian experience that is Bar Totti's, also just outside the hall.
This is Bar Totti's: merivale.com/venues/bar-tottis
An alternative within walking distance is the laneway-hidden Restaurant Leo, a more contemporary Italian-fusion that has been featured in Time-Out and Broadsheet. We recommend getting a table booked here too!
Take a look at the menu: www.restaurantleo.com.au/menu
Book Postcards from Italy tickets at City Recital Hall (Tue 19 Sep - Sat 23 Sep):
Italian restaurants close to Sydney Opera House
The plethora of dining options at Circular Quay, which is about ten minutes away from Sydney Opera House, means there is plenty of choice for anyone. A Sydney-visitor favourite Italian spot is Eastbank Cafe & Pizzeria, which wins the points for best view. You can sit directly on the harbour's edge, taking in the sights of the city.
Visit: eastbank.com.au
For something that does exactly what it says on the tin, try Salts Meats Cheese in the Gateway opposite Circular Quay Station. Keep an eye out for their specials - they often feature a very large wheel of cheese!
Check it out:
saltmeatscheese.com/circular-quay
Book Postcards from Italy tickets at Sydney Opera House (Sun 24 Sep, 2pm):
Italian dining near QPAC
Just around the corner from the Queensland Performing Arts Centre is Julius Pizzeria, a renovated warehouse-style space with exposed brick archways and an industrial style decor that boasts a wide variety of woodfired pizza that will absolutely hit the spot before your Monday night Italian adventure.
Discover Julius: https://juliuspizzeria.com.au/
For something more on the ferry side, try the Spaghetti House Trattoria, a more traditional choice, or the Ovello Bar and Kitchen, a colourful spot with a menu full of fancy cocktails.
View Spaghetti House's menu: www.spaghettihouse.com.au/menu
Discover Ovello: www.ovello.com.au
Book Postcards from Italy tickets in Brisbane (Mon 25 Sep, 7pm):
Italian cuisine options close to Llewellyn Hall, Canberra
Canberra locals will tell you to try Mezzalira, the peak of Southern Italian dining in the Nation's capital, with everything from handmade pasta (which you can buy in the restaurant for your own Italian cooking expedition), to award-winning seasonal wines to suit every palette.
Discover the food and wine: mezzalira.com.au
For a more casual bite, we love Amichi, a deli, cocktail and wine bar on Northbourne Avenue within walking distance of Llewellyn Hall. For the best table, trust us, ask for a seat at the bar!
Visit: amici.bar
Book Postcards from Italy tickets in Canberra (Tue 26 Sep, 8pm):
Postcards from Italy tours 14 - 26 September. Click here to discover the program and book tickets.
Image: Javier Somoza / Nic Walker