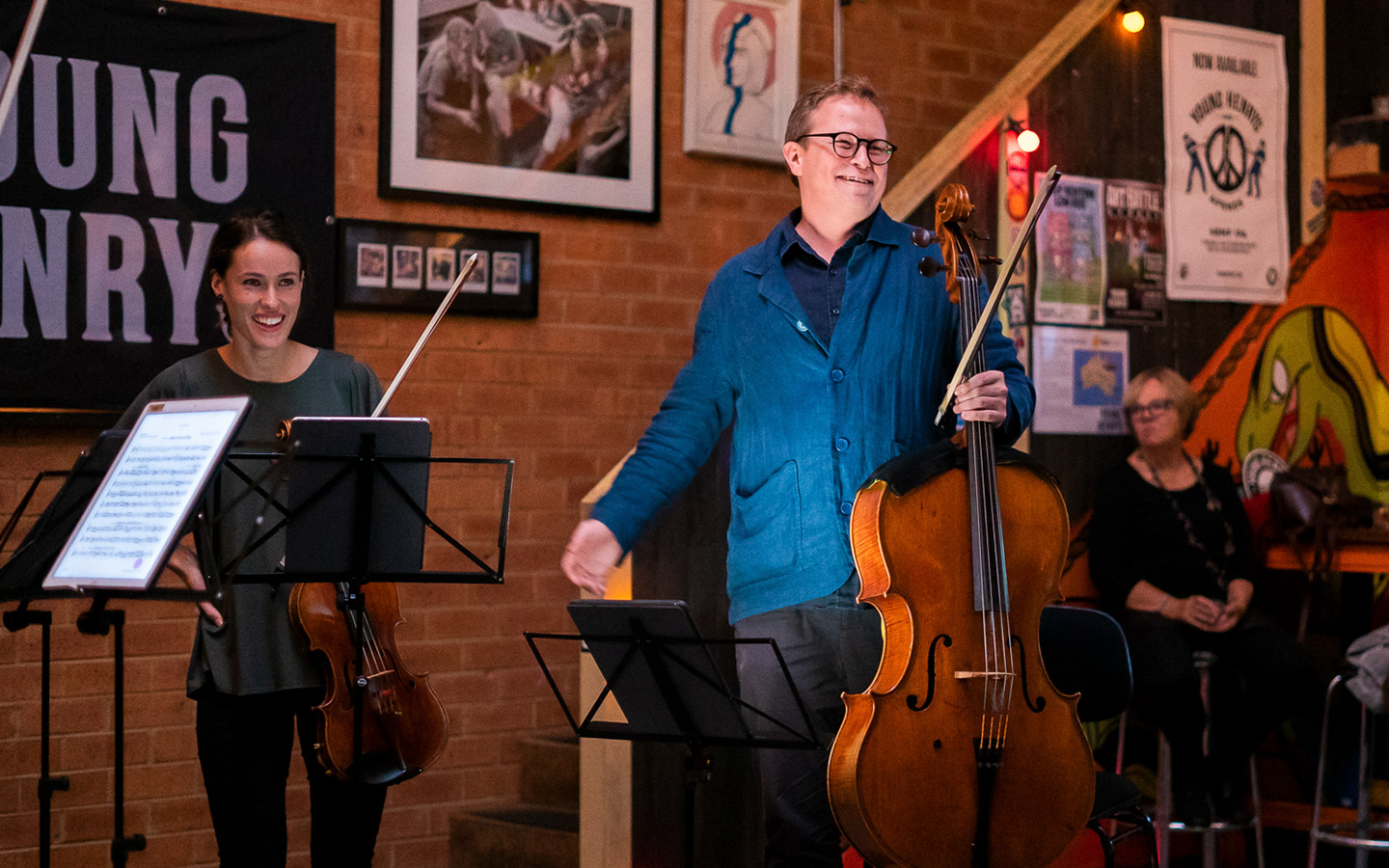 String Music & Craft Brews
Orchestral music played in breweries and paired with craft beers.
There are numerous articles and studies about the benefits classical music can have on a young child's development, or how the vibrations from string music can foster plant growth. It seems orchestral music has the ability to positively enhance environments, sometimes in the places you'd least expect.
Take Young Henrys brewery in Newtown, Sydney for example. Their home, an industrial warehouse space turned brewery and tasting bar, has a distinctly rock-n-roll vibe, yet out back where the beer is crafted orchestral music is regularly heard playing across the stereo.
A few weeks ago an ACO quartet filled the Young Henrys tasting bar with the sounds of contemporary classical music by Radiohead's Jonny Greenwood and American singer-songwriter Sufjan Stevens. This sneak peak of our upcoming Indies & Idols tour, an exploration of classical music influences on some of today's most renowned indie-rock icons, prompted a chat with Young Henrys brewer Jesse Searls about classical music played during the brewing process and pairing beer to the music from our upcoming program.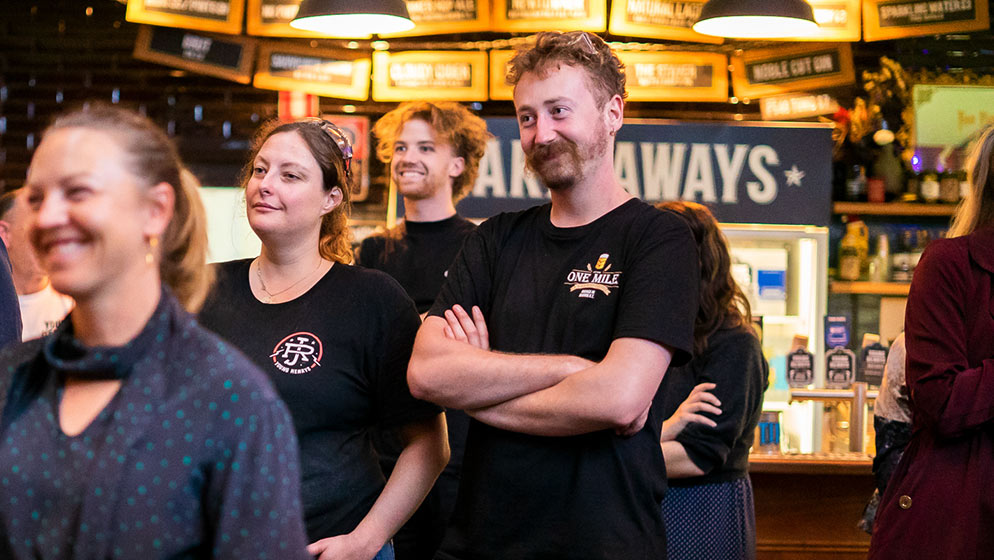 Jesse Searls enjoying an ACO Quartet performing at Young Henrys in Newtown. Photo: yeahradcreative
What is on the playlist while you are brewing craft beers here at Young Henrys?
There's eight of us in the brew team and as a group we have a very eclectic music taste. It sort of depends on who is kegging - which is the packaging step in the brewing process - as usually that person has the reign over the music choice. And in the mix of music, classical is often being played! In the morning when we have to be here at 6am I will regularly put on classical, which everyone enjoys especially during the early hours of the day.
Is there a go to composer that you or the team tend to lean towards?
When I was a little kid my Mum would always play Mozart while I was doing my homework to help me focus. So Mozart's music will always make me concentrate and put me in the zone. I also love Beethoven, and sometimes I'll put on a violin concerto for everyone to enjoy. I guess there's a variety of different pieces that I'll sometimes remember and want to listen to so I'll play it for the team.
While some might think that beer and classical music don't crossover I think we're discovering here that isn't quite the case. So I'm going to play you some of the music from our upcoming tour 'Indies & Idols' and would like your opinion on which beer you think would match with these works. The first is Réponse Lutosławski by Bryce Dessner from The National.

This sounds quite cinematic, like it could be a film score to a movie. If I could pair a beer to this piece it would probably be a dark beer - slow and mellow, something that you can sit with for a bit. We're actually about to release our Winter special called Motorcyle Oil which is quite a tasteful porter that I picture being a good match to enjoy while listening to this.



The second piece is a composition by Sufjan Stevens from the Suite from Run Rabbit Run.
This one is very different to the other piece! I think it would go well with our flagship beer the Newtowner which is really vibrant and poppy and definitely reminds me of this music.
This last piece is from the suite from There will be Blood which is by Radiohead's Jonny Greenwood, a score he wrote for the film of the the same name.
This is quite slow and ominous. The first thing that comes to mind is the Summer Hops IPA which is quite strong, and the decrescendo that you hear in the opening bars reminds me of the lingering flavour in your mouth you get from the IPA.
Good matches! One more - if you could choose one beer for an indie-rock fan and one for a classical music lover, what would it be?
Well for an Indie fan I think I would choose something a little different or edgier, as Indie music is more new wave. I recently tasted a beer called a Kveik, which is actually an ancient Norwegian brewing recipe that's become popular lately, something old that's been brought new again and is very unique which I think it would be a good fit for the indie-music fans. As for the classical music lovers, I would definitely choose an old world style beer, along the lines of a German lager or an English bitter, both classic beers that have stood the test of time.
Indies & Idols tours nationally 14-29 June, with $30 tickets for those Under 30. Click the link below for full tour details and to book your seat.