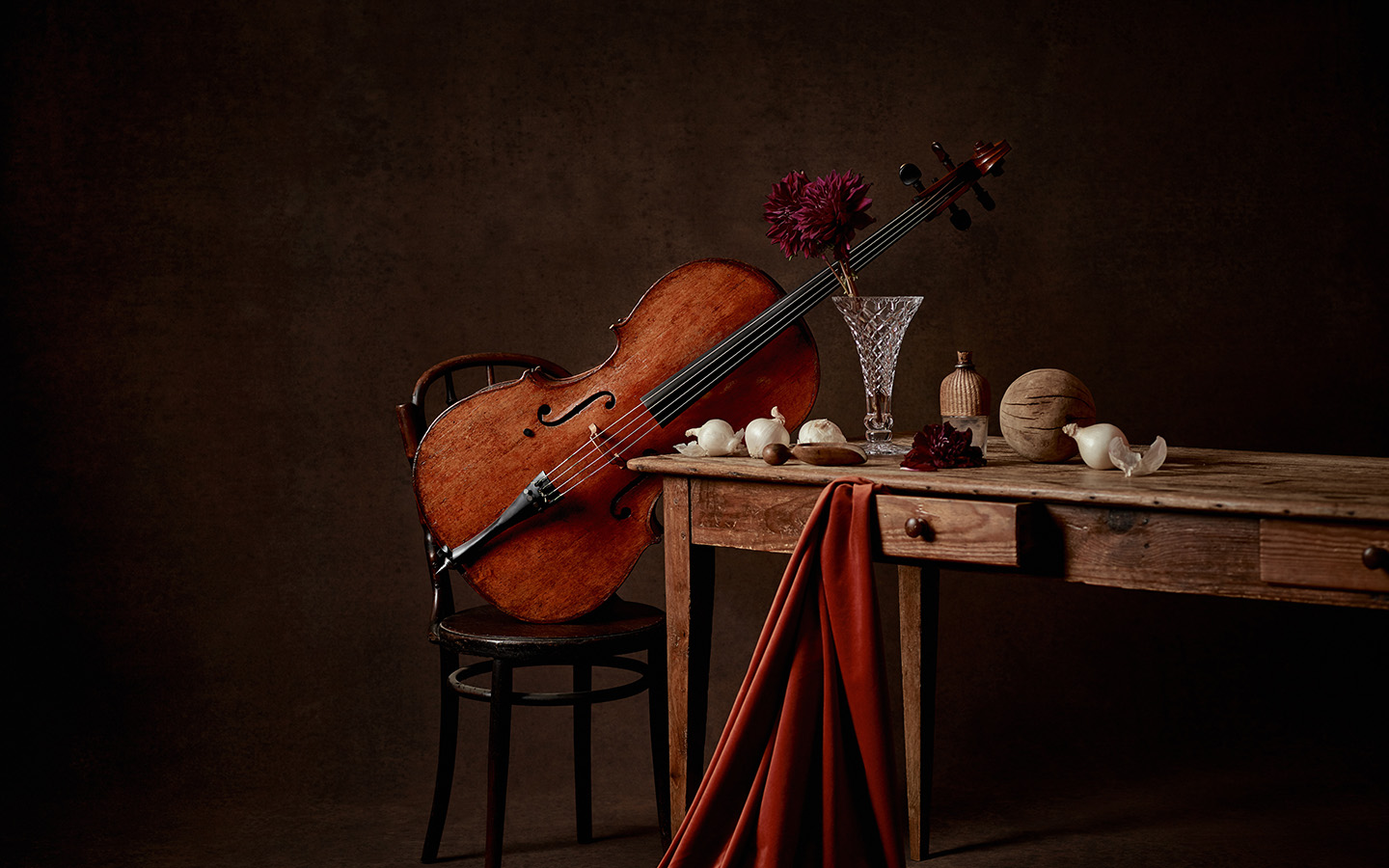 1729 Guarneri Cello
Played by Julian Thompson
Key Information
Maker:
Joseph Guarneri filius Andreæ


with elements of the instrument crafted by his son, Giuseppe Guarneri del Gesu

Origin:
Cremona, Italy
Made:
1729
Current Player:
Julian Thompson
Sound Notes:
Rich, sonorous and noble
Owner:
ACO (donated by Peter Weiss AO)
Date Acquired:
2007
ABOUT THE INSTRUMENT
The 'Weiss' cello was gifted to the ACO in 2016 by Peter Weiss AO, one of Australia's most dedicated arts philanthropists and a successful businessman, and it was the biggest single gift in the history of the Orchestra. The cello joined the ACO after it was discovered in London by Principal Cello Timo-Veikko 'Tipi' Valve, where both musician and instrument formed an instant friendship.

Giuseppe Guarneri filius Andreæ, the patriarch of the famous Guarneri family of luthiers, worked on the cello until he fell ill in 1729, and his son del Gesù took over. This two-stage approach is made apparent when the top of the instrument is compared with others also produced by Guarneri filius Andreæ. To this day, there are only two known examples of cellos completed by del Gesù in his lifetime, and this is one of them.
ABOUT THE MAKER
Joseph Guarneri (1666-1739) trained as a violin-maker and violinist, and is considered to be among the great luthiers. He produced beautiful instruments which exhibit a unique blend of tonal excellence, design, and accuracy of workmanship. Later, he was assisted by his sons, Pietro Guarneri and Bartolomeo Giuseppe Guarneri del Gesù, and these instruments are often considered superior to his earlier work.
The ACO's Guarneri instruments, of which there are currently three, add a "Carravagio"-esque element of intrigue and darkness to the sound of the Orchestra.